Monkey (Short Fiction)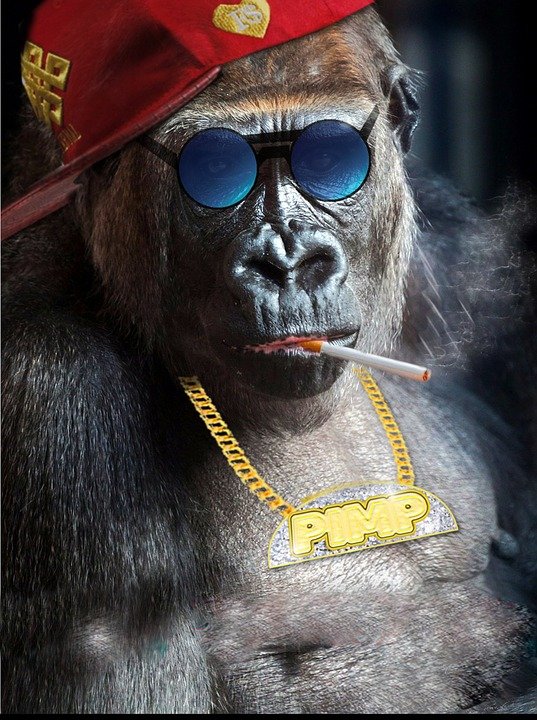 Mandy checked her face in the mirror. "I look ok, I guess." She was more nervous about how she looked than the upcoming appointment she had and it was weird. Normally, she wouldn't care a thing about things like these but it was a special night. She left the apartment and into a cab. The driver's stare lingered at her tightly fitting red dress. "Ok, I admit I look fabulous!", she told herself. "To Lion's please."
The ride was pretty much uneventful. Mandy was outwardly calm but her heart was screaming in her head. "I can do this!", she kept reminding herself. The cab stopped in front of the entrance to the restaurant. It was a fancy restaurant and normally, a place of relaxation but today was a special occasion. It was the owner's birthday and he had invited all the important people of the city for a party. Together with the politicians and businessmen were the media to cover the entire event. That's where she came into the picture but it was her first time to cover such a huge event. Hence her air of uncertainty.
"Mandy Sanders, media", she said as she showed her ID to the security at the entrance. The one on the left gave a slight nod, face very stoic. "I have to work on my smile.", mandy said to herself. Inside, she met with the crew she was assigned to before taking her position a few feet in front of Mr. Lion himself.
After the opening ceremony, she managed to squeeze some time to talk with Mr. Lion. As they both sat on the couch, cameras started rolling.
"Mr. Lion, it's so nice to finally talk with you."
"No problem dear."
"If it's okay, I have a secret to share with you."
"What is it?"
"I'm a monkey."
There was a slight pause, everyone was confused except for Mr. Lion. In an instant, he hugged Mandy and began crying. Cameras were told to stop recording and it became a media blackout. Nobody knew what was happening, the last thing they saw was Mandy crying too as they were ushered away from the room.
---
Thank you for reading the freewrite. This is in response to the prompt: Monkey by the muse @mariannewest. She gives a daily prompt and we step up to the challenge.
---
It's been almost a month since I took a break from Steemit. Life just took over and I had to deal with it first. I am very happy to start blogging again with a freewrite. During the time I wasn't writing, I had accumulated a couple of ideas for short fiction so expect to read more in the coming days.
Join in the fun!
Rules for the 5-Minute Freewrite
• Set your timer for 5 minutes.
• Start writing
• Use the hashtag #freewrite
• Publish your piece or post as a reply to the respective prompt post @Mariannewest.
• If you decide to publish it, drop the link at the prompt post here.
Read other 5-Minute freewrite and tell us what you think!
Photo credits to Pixabay.
---
Tired of drifting at sea? The Isle of Write welcomes thee!