This is the third part in the series for this month-long weekend freewrite. Please bear with me as this is the first time I'm exploring this format. Here are the two previous parts:
Another One Bites the Dust (Weekend Freewrite -- 10/5/2019)
It Takes Two to Tango (Weekend Freewrite -- 10/12/2019)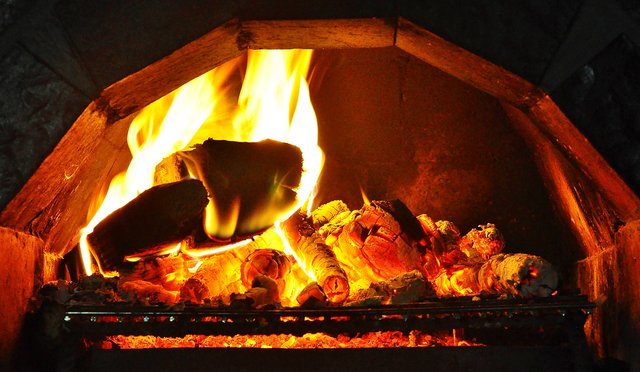 Image by Jerzy Górecki from Pixabay
Prompt First Sentence: Hanna stood in the impossible night of the forest, her eyes fixed on that one spark of light...
"Hanna! Come back! Don't!!!" Madison tried to call out to her younger sister but no voice came out of her mouth.
"Madison!" she jolted awake, the voice she presumed coming from Xavier, who was leaning too close to her for comfort. She pushed him away and slowly sat up, taking in her surroundings. They were in the midst of a forest, but she could just hear the rush of a river a few trees in front of them.
"You were out cold when I pulled you out of the water. Thought I needed to give you CPR but you started murmuring Hanna's name... how's the little scamp, anyway?" Xavier tried for small talk but Madison was having none of it, though she did feel a twinge of nostalgia at remembering how Hanna considered Xavier as the brother she never had.
Opting to ignore Xavier's question she asked, "Where are we, Agent Aries?" She thought maybe calling him by his codename would stop him from asking any more personal questions.
Xavier narrowed his eyes but slowly stood up while answering, "Obviously, we're surrounded by trees..." seeing the death-glare she was giving him, he continued,"...but if my memory serves me right, we go north this way and we'll be able to pass by an abandoned cabin. We can probably call backup from there." He looked pleased with himself as he gestured to the direction of the woods behind them.
Madison looked up at him as if he had grown another head before deciding to ask, "What happened to our gear?" Xavier offered his hand to help her stand, which she reached as he pulled her up close. "Most of them's been washed away by the river's current, but I've still got the GPS with me, though I think it needs to dry properly before it's reactivated. You've still got some weapons on you?" he asked.
Madison blinked as she looked up at Xavier's honey-brown eyes, this close she wanted to run her hands into his cropped, light blond hair and pull him closer to her, she badly missed his warmth. But all she did was stammer a quick yes, as she slightly pushed away from him and looked away.
Xavier managed a small smile as he still took Madison's hand and led the way. Madison however looked worriedly at their joined hands; she had to stop getting him involved with her, she had to keep him safe.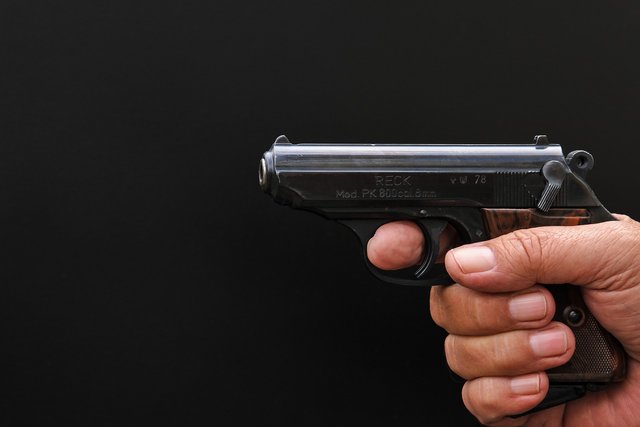 Image by Wolfgang Claussen from Pixabay
Prompt 2
Think that your seeds will germinate and that the plans will grow
Kennedy cocked his gun at Officer Ramirez as she sat at her desk, her eyes wide. Raising both her hands in a show of surrender, she slowly said, "Now, now Mr. Sims, we don't want anyone being wrongfully accused here."
Kennedy scoffed, "I knew there was something fishy going on with Harry! He's been AWOL all these time and he reemerges as an informant? Didn't exactly take a lot of digging to find that out! The jig is up Vivian!"
Officer Ramirez looked momentarily shocked before a wicked gleam passed through her eyes. Faster than Kennedy could anticipate, Vivian flicked her left wrist to produce the small pistol up her sleeve, before she shot him on his right shoulder and his left leg.
Vivian stood up and slowly paced towards Kennedy's prone form, "Now, now, Kenny baby, we don't want that pretty face of yours getting hurt now do we? Think of how your daughter's going to react." She gripped his long blond hair and forced him to face her.
"Where is Hanna?" Kennedy asked in between pained breaths. Vivian smirked in return, "Hopefully still in one piece, unlike her stepsister of course; Collateral damage, comes with the job. Shame that hot piece of meat, Xavier got involved too, you know? Can't get much of eye candy around here!" Before she could laugh at her own joke, a buzz came on her intercom.
"Officer Ramirez, we've got a signal north of Chaplain, do we proceed?" Vivian slowly straigthened and looked accusingly down at Kennedy. She walked towards her desk and ordered, "I want those two taken into custody! Make it seem like they were the ones who blew the place up!"
Before she could turn back to her captive, she was surprised to feel the cold metal, of what she presumed to be a gun, press into her nape.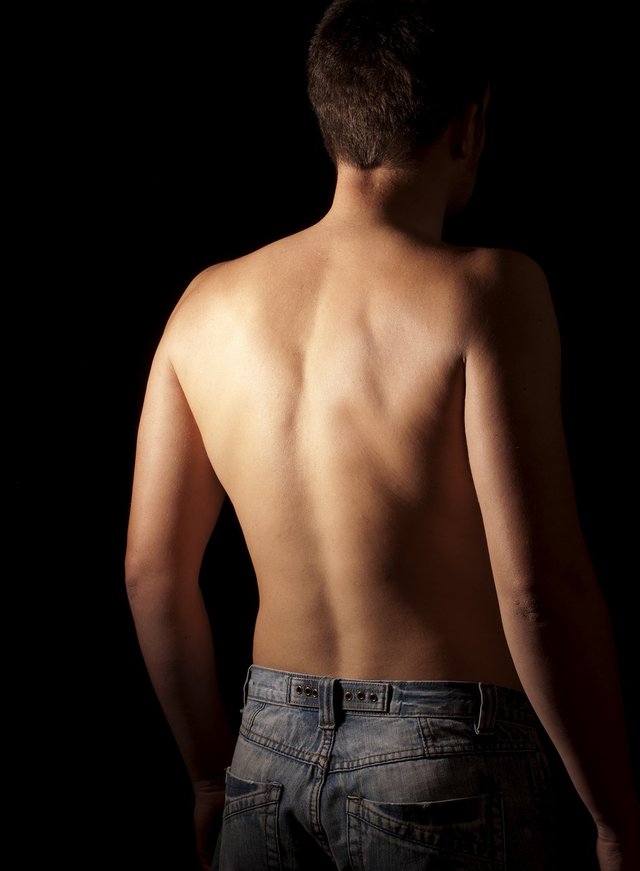 Image by Deedee86 from Pixabay
Being under the same roof as Madison, if only for tonight, until the back-up came. Turns out the cabin they came across was bare enough that it only had an old mattress on the floor, with a couple of old sheets.
A small fireplace was situated in the corner with the fire going, Madison was huddled in front of it wrapped in one of the old sheets, wearing only her underwear under it since she wanted to dry her clothes and some of her gears by the fire.
Xavier, shirtless and not wanting to make things more awkward for the both of them, was sitting by the window and kept watch for any signs of life outside. Though he couldn't help sneaking glances at her, thinking how he missed burying his hands in her long ebony hair and forever getting lost in her dark blue eyes.
"You're going to catch a cold if you stay there any longer." Madison stated matter-of-factly just as Xavier blinked out of his reverie, probably caught staring at the subject of his thoughts.
Standing up from his position by the window, he slowly walked towards Madison and sat beside her, "Can't believe you're actually worried about me, Maddie." he teasingly said as he smirked at her.
She rolled her eyes as she replied, "Don't expect me to haul your sorry ass out of here then."
A moment of silence passed between them before Xavier hesitantly asked, "So... you never really answered my question about Hanna... Does she get along well with your new... uh- boyfriend?" He stammered, still not comfortable with the idea of Madison being with someone else.
Madison raised her eyebrow as she looked at Xavier curiously, "I never said I was with anyone."
"But you said you weren't available anymore so... I just thought..." Xavier scratched his nape confused but secretly happy at the thought that Madison wasn't with anyone else.
Madison turned and fully faced Xavier as she said, "There was only ever you, Xavier." He stared at her in shock, she looked so earnest, her deep blue eyes almost indigo in the dim light coming from the fireplace.
Not being able to stop himself, Xavier leaned in and kissed Madison. This was no gentle kiss, it was passionate, claiming her in that moment as his hand buried into her hair while the other pulled her closer to him.
Madison reciprocated the kiss with the same heat as Xavier, her hand buzzing from his short crop of hair while she clung to his bicep with the other. "Closer..." she thought, getting lost in the kiss, straddling Xavier as her legs wrapped around his.
The sheet around Madison fell as Xavier got up, carrying her close to him, not willing to let her go anymore. Laying her gently down the mattress, Xavier slowly broke from their kiss only to cradle Madison's face in his hands, looking down at her with love in his eyes.
Madison looked up at him, holding Xavier's hands close to her. Maybe tonight, just this once, she'd choose him.
* * * * * * *
==========================================
Don't Miss These Other Special Writeups!!!
==========================================
The Bunny in a Fox's Clothing (We-Write #5)
Mordar She Wrote (Weekend Freewrite - 8/31/2019)
Head under Water (We-Write #6)
You've Got Mail! (Weekend Freewrite -- 09/07/2019)
Caught on Cam (Weekend Freewrite -- 09/14/2019)
Good Ole Pot of Joe (We-Write #7)
Parallel Lanes (Weekend Freewrite -- 09/21/2019)
In Hunger You'll Find (We-Write #8 -- Partner We-Write)
The Past and the Present (Weekend Freewrite -- 09/28/2019)
The Curious Case of Colors (We-Write #9)
Another One Bites the Dust (Weekend Freewrite -- 10/5/2019)
Behind Shadows You Hide (We-Write #10)
It Takes Two to Tango (Weekend Freewrite -- 10/12/2019)
* * * * * * *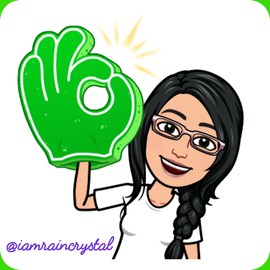 me avatar created from bitmoji app from my mobile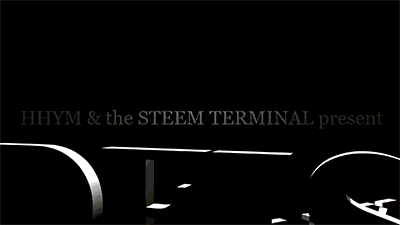 I'm part of Steem Terminal's October Redfish Rally

I'm on Steem 'coz of:
My main affiliate program ===> ClickTrackProfit
Documenting my life's journey:
My main blog ===> Fresh Start
I started a series since October 2018...
'Coz I like Tumblr ===> I Am Raincrystal