The sky is clear and it hasn't rained in 3 days, he thinks, sitting in his chair by the window. Today is the day, he tells himself, the day he'll go out and see the world, he'll walk out of his house and feel the sun on his skin. Maybe the day he'll hail a cab down and have it take him to Manderly Park. For no particular reason, just so he has somewhere to go.
He hasn't been there in a long time, but he supposes it couldn't have changed. He used to go to Manderly all the time when he was a lad.
Of course, a lot of things were different when he was a lad, but that's alright. It's the way of the world, he supposes.
As he sits, though, he thinks maybe he won't go. Maybe not today. It's already noon out, since he doesn't trust early morning weather. But then, it will be as late tomorrow. Yes, but if he decided to go now, he'd have to look for appropriate clothing and for his old umbrella, in case it might start raining while he's out. And by the time he leaves, it will be four o'clock and almost dark.
No, he thinks, he'll leave tomorrow, if the sky is clear. He'll have everything ready by then and he'll be out before lunch. Ah, but then he'll have nothing to eat. Ain't healthy for a man his age to go out on an empty stomach. He might faint. He'll have to eat something. Maybe he'll make a couple of sandwiches, while he waits for the clock to strike noon. That would be a fun idea.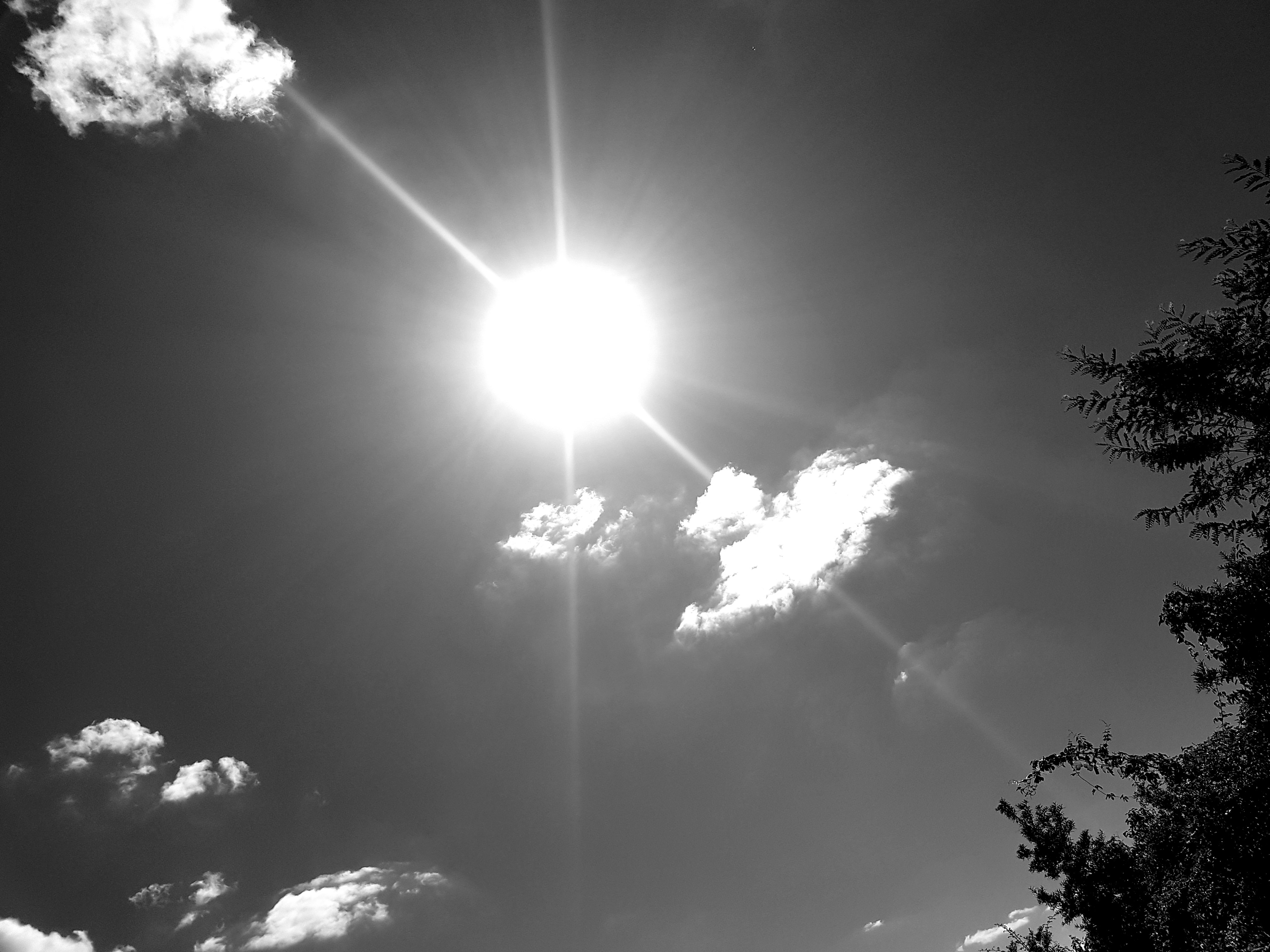 Besides, what if she comes?
When Doreen left, he had no idea she wouldn't be coming back and maybe she didn't either. She'd be worried if she came back now and found the house empty. She wouldn't know where to look for him, since he never left the house when she was still around.
Would serve her right for leaving on him like that, but he'd never do such a thing to her, not even if she did deserve it a little.
It'd scare her. Sure, he'd only be in Manderly Park, but Doreen wouldn't know about Manderly Park and she'd have no way of reaching him.
She'd bought him a cell phone about five Christmases back, but it sat in a drawer, still unwrapped.
Truth was, never leaving the house, he didn't much need one. Maybe he'd fish it out, though, just in case.
He could take it with him to Manderly Park.
Tomorrow.
Today's prompt was "the sky is clear". Check out @mariannewest to join our wonderful freewrite community. Sorry for any typos (on my phone).
Thank you for reading,