Since life has been busy for me and I haven't been able to keep up with posting rewards every week, here are the results of the past three weeks of The Recommend Your Favorite Freewrite Initiative.
As you know, things changed on Steem with the last hard forks. We will experiment how to best reward you in the future. For now, you all received upvotes on your comments. You will also receive an SBI unit for each of the recommendations you gave.
8/13/2019
8/19/2019
8/28/2019
SBI Shares
100% upvotes
As promised, we are going to pick three names from each week's entries to give a 100% upvote to. The upvotes might be spaced out a bit to ensure the highest value we can give.
The Drawing on Video
Week 1: 7-1-4
Week 2: 8-2-3
Week 3: 1-4-5
You know that you got your vote when we leave a comment with a link to this post.
Make sure you participate in the current Recommend post
https://steemit.com/contest/@freewritehouse/week-9-3-2019-win-a-membership-in-steem-basic-income-tell-us-about-a-favorite-freewrite
Do the WE-Write!!!
https://steemit.com/wewrite/@freewritehouse/we-write-5-a-morning-swim-last-week-s-winner-announced
You can help to make our Upvote even better by following our Curation Trail!
Follow the curation trail on Steemauto
Make sure to participate in all the fun events at the Freewrite House
Regular Features
Steemzuela Ventest - Stories of Venezuela
Recommend your Favorite Freewrite and Win SBI - Tuesday
We-Write and win SBI
Freewrite Favorites - Friday
Beta Reader Group - ongoing
Author Reading - FreeRead
Join the Freewrite daily prompt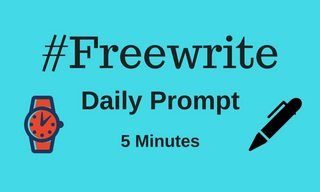 Buy Your Freewrite House Swag HERE