5 min Writing Prompt "Books" #Freewrite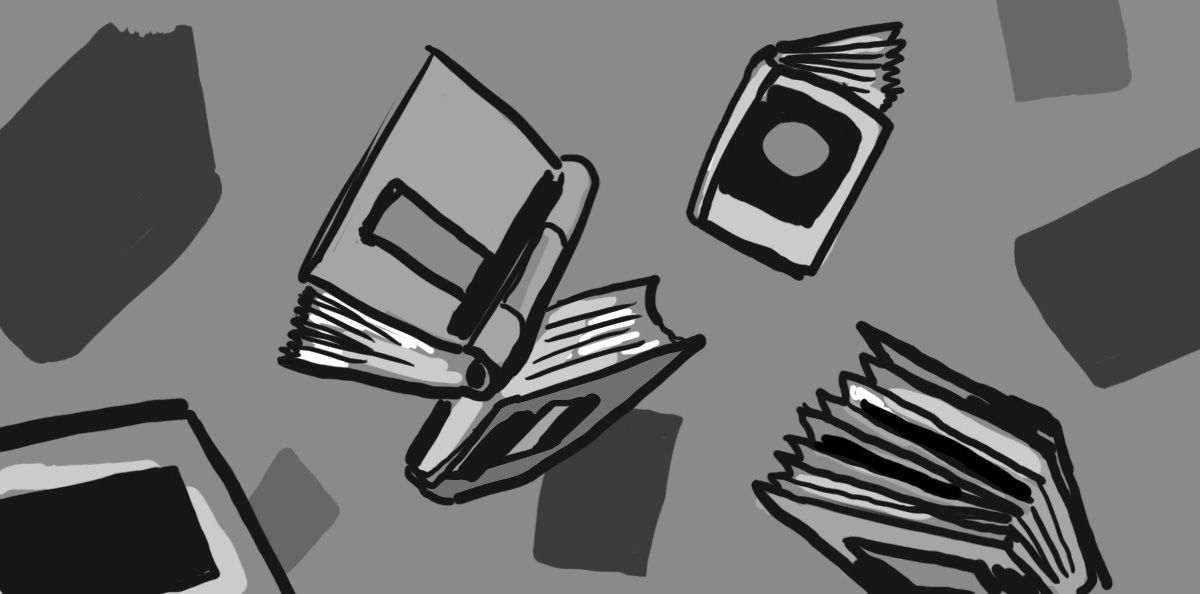 The fight began without much of a warning at all. Mark witnessed the whole thing from the very start.
He'd been in the library, at one of those long tables, studying for an upcoming exam. The table was quite crowded, with every seat full. He guessed that was why the two guys across from him got into it.
The one guy had his stuff spread out quite a bit, in fact he was being something of a space hog. So the other guy kept nudging him while pretending to adjust in his chair or wipe his glasses, real low key aggression stuff. The first guy started to elbow back and pretty soon it escalated into an actual shoving match. There were no words uttered by either man during this exchange; maybe they were unconsciously trying to respect library rules.
A few spaces down sat the one guy's female companion - Mark had seen them enter together and look disappointed when they couldn't sit side by side - and she was watching this confrontation with a sort of escalating intensity. And then the girl did something that amazed Mark. She picked up her book - a rather large and heavy looking hardbound volume of Dickens - and hurled it straight at her boyfriend's nemesis, smacking him square in the face and knocking him to the floor.
There was a pause. Everyone looked up from their own reading and froze for several seconds.
And then it was on: the greatest, most terrible book fight that the world had ever seen.


Written in five minutes from the writing prompt, "Books" as part of the #freewrite exercise. Image is also by me. You can view the prompt here and check out the other entries; there's enough writing to fill a whole library of improvised weaponry. Thanks to @mariannewest for creating and running this ongoing assault of words upside the cranium.