Last Wednesday, my off day... How did I spent the day? I haven't seen @joannewong for quite some time... She sent in an FB messenger challenge, the Naughty Nuri White Shirt Wednesday Challenge. What did I say? YES! Of coz! Eat for FREE is the best thing we can have...
So I went to her place in the morning... Still early for lunch... So just hanging out at her place... Long time didn't meet Tiger.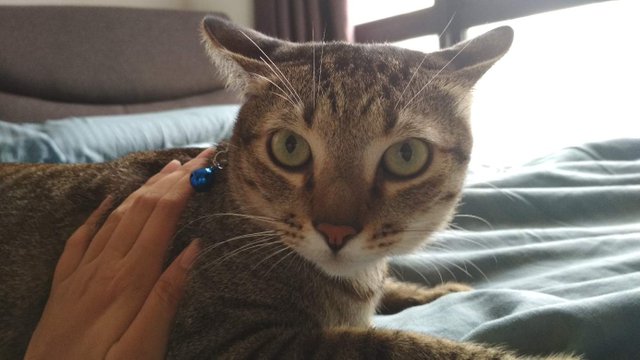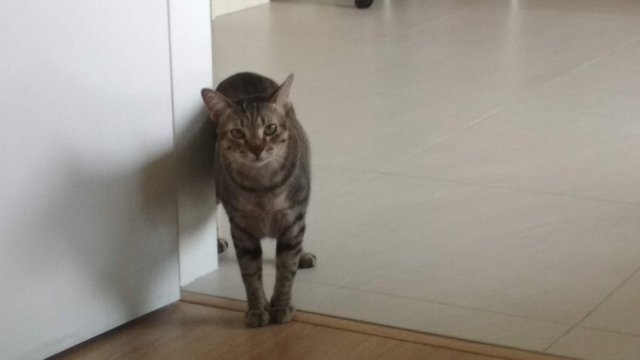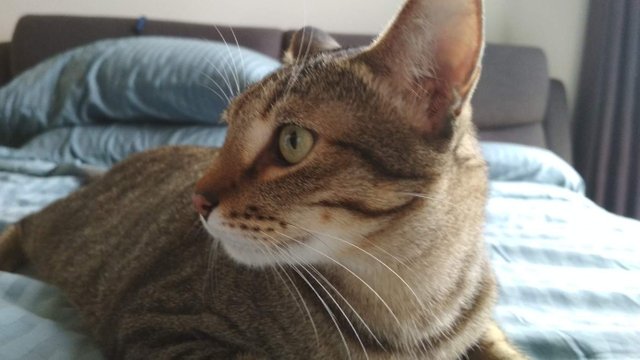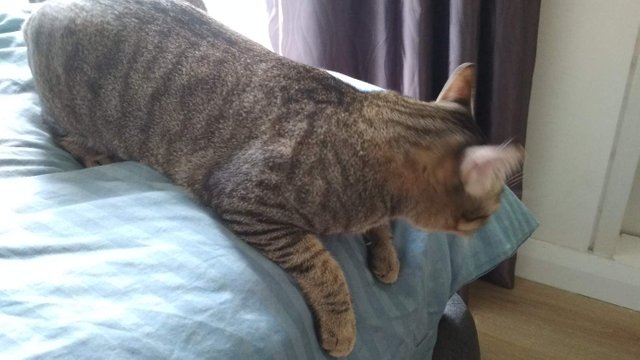 Yep... That's Tiger! Meow! Getting Tiger to pose for me... Not an easy task... But still manage to snap a few photos...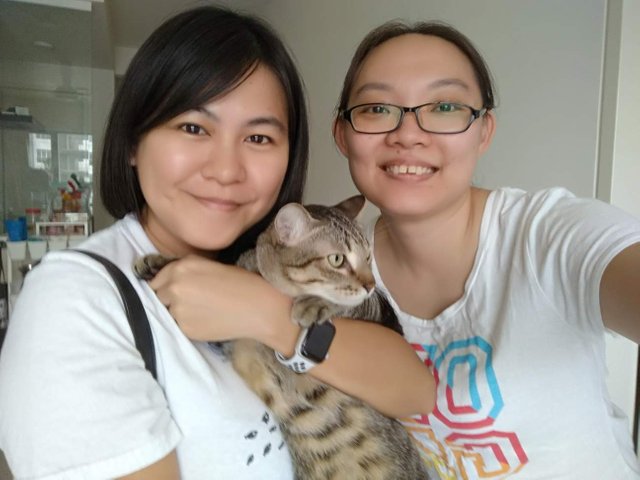 Three of us taking a wefie before we headed out for lunch... Both me and Joanne were happy but not Tiger... 😂😂😂, coz he has to stay at home... Me and Joanne headed out for lunch...
Shared about our successful challenge HERE
5 minutes is up... 5 minutes Freewrite is all about letting our mind take control... Let it loose... Just write whatever comes into mind with the prompts given... Weekend we get to choose from the whole list at @mariannewest page HERE. Hope you enjoy and have a great weekend!

If you know nothing about this cool 5-Minute Freewrite Daily Challenge, you should check out @mariannewest's introduction post to this cool challenge by @mariannewest.
Drop by @mariannewest's page for the daily prompt!

Get To Know Me
10 Random Things About Me
【新手村会客室#22】活动达人@elizacheng
Posted using Partiko Android