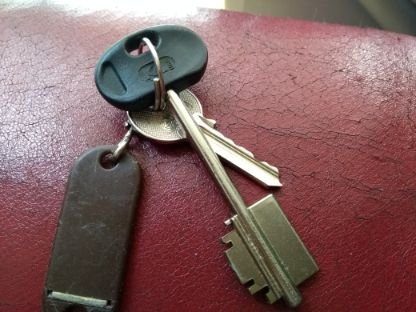 Other than having the measles, I don't remember being ill much as a kid. My father wasn't a believer in sickness and never got tired of quoting the line from an old Billy Wilder film called One Two Three, starring James Cagney; 'sick or not sick, everyone works today'
By the age of 6, I already had three prizes under my belt for perfect school attendance.
Then, when he was 11 my brother, 5 years my senior, graduated to secondary school where he was mercilessly bullied, and deciding it wasn't for him, he took to mitching and bringing me with him.
He could copy my mother's handwriting perfectly and wrote sick notes for me, but was scared to do the same for his own teachers lest they recognise his scrawl.
We were latch-key kids, so we were able to intercept any correspondence from school and chuck it down the rubbish chute, and since we had no phones in the late 60s and my parents were at work when the school attendance officer called, it was quite a considerable time before we were caught.

Posted in response to @mariannewest's 5-minute free write challenge
The prompt is key
The image is my own