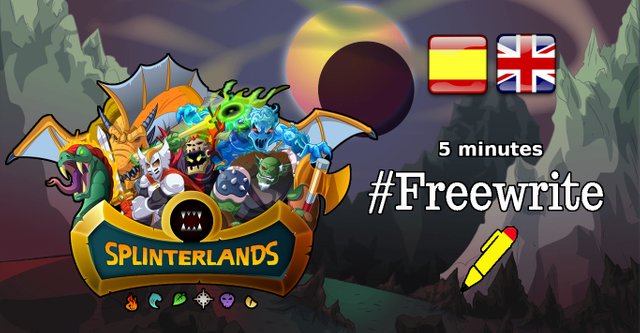 Explosión
Freewrite de Splinterlands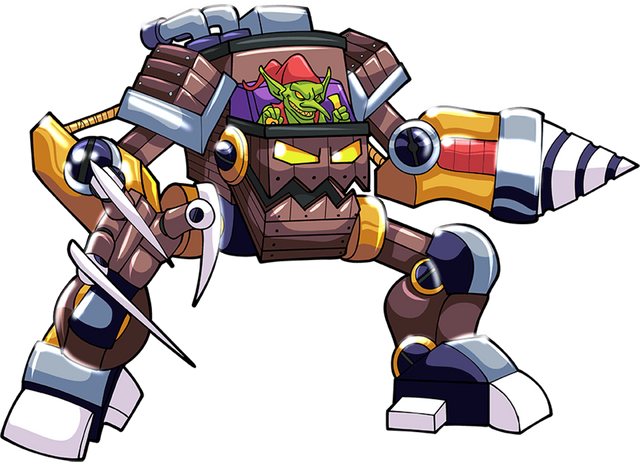 —Bwajajaja nadie podrá derrotarnos —decía el Goblin piloto, ¿o acaso fue el Goblin encargado de mover el brazo derecho del Mecha quien habló?
El pobre kobold Miner salió despedido por el aire a causa del fuerte golpe propinado por el Goblin Mech.
Malric sonreía, no todos los días puedes vencer al gran Plado Emberstom. Pero el Goblin Mech estaba haciendo su trabajo. Malric, contemplaba complacido como la mecánica invocación acababa con los monstruos a los que se enfrentaba, como si fuesen moscas.
El Imp Bowman disparo su flecha impactando la armadura de la gigante maquina.
—Ni siquiera nos causas cosquillas pequeño —se burlaron los Goblins a bordo.
Solo quedaban de pie, un escuálido Creeping Ooze y el pequeño Imp Bowman que se escudaba detrás. El Goblin Mech levanto su brazo, intentó asestarle un fulminante golpe al Ooze, pero falló.
El pequeño Imp Bowman tenia una ultima oportunidad de atacar, apuntado con cuidado disparó su flecha.
El Goblin Mech voló por los aires en mil pedazos, una pequeña fuga de gas, proveniente del trasero de uno de los goblins fue la causante de la explosión, cuando la flecha ardiente disparada por el Imp Bowman logro perforar la armadura de el Goblin Mech.
Las llamas que brotaban del cuerpo de Malric eran mas intensas que nuca.
Fin.

Explosion
a Splinterlands Freewrite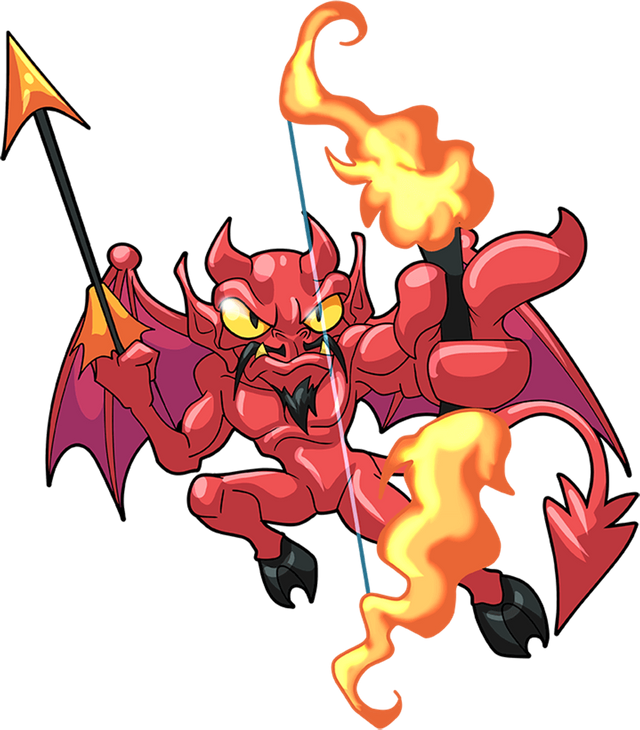 "Bwajajaja nobody will be able to defeat us," said the pilot Goblin, or was it the Goblin in charge of moving the right arm of the mech who spoke?
The poor Kobold Miner was blown into the air by the heavy blow of the Goblin Mech.
Malric smiled, it's not every day you can beat the great Plado Emberstom. But the Goblin Mech was doing his job. Malric was pleased to contemplate how the mechanical invocation ended the monsters he faced as if they were flies.
The Imp Bowman shot his arrow hitting the armor of the giant machine.
"You don't even tickle us, little guy," the Goblins onboard mocked.
Only one creeping ooze and the little Imp Bowman behind it were left standing. The Goblin Mech raised his arm, tried to strike a fulminant blow to the ooze, but failed.
The little Imp Bowman had one last chance to attack, pointed carefully shot his arrow.
The Goblin Mech flew through the air in a thousand pieces, a small gas leak from the butt of one of the goblins was the cause of the explosion when the burning arrow fired by the imp bowman managed to pierce the armor of the Goblin Mech.
The flames from Malric's body were more intense than ever.
The End.

This is a little freewrite done in 5 minutes (approx), based on the world of Splinterlands (aka Steemmonsters), which I had fun doing and hope you like it.
You can also write your own freewrite, it's quite simple, just set the timer to 5 minutes and start writing.
Follow @mariannewest so you can be inspired by the prompt of the day. you can also follow @latino.romano if you want to do your freewrites in Spanish.
Thank you for reading and do not hesitate to leave a comment.
Este es un pequeño freewrite hecho en 5 minutos (aprox.), basado en el mundo de Splinterlands (aka Steemmonsters), el cual me divertí haciendo y espero que te guste.
También puedes escribir tu propio freewrite, es bastante sencillo, solo pon el temporizador a 5 minutos y comienza a escribir.
Sigue a @latino.romano para que puedas inspirarte con el prompt del día. También puedes seguir a @mariannewest si quieres hacer tus freewrites en Ingles.
Gracias por leer y no dudes en dejar un comentario.