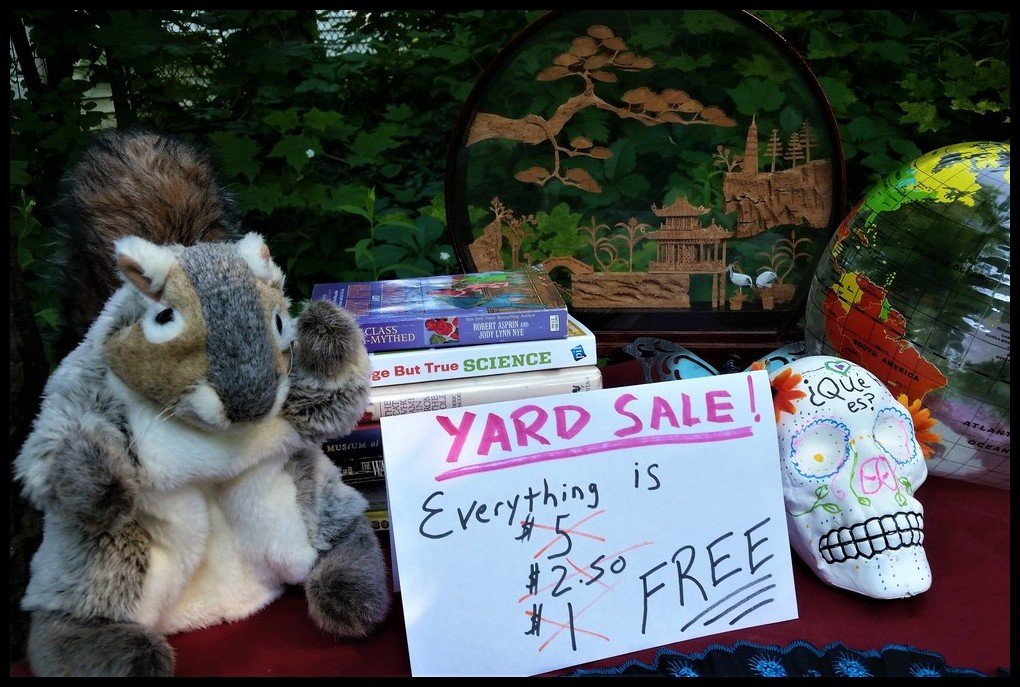 It's summer! Prime frolicking time! The sun is shining, the days are longer and there are so many things to enjoy outside.
      You can head to the park and join the kids in playing some basketball. Show off your mad layup skills. Have some fun and get exercise as the fetcher when the ball rolls down the hill and into the street. Loudly ask why there isn't a fence around the court after the ball tumbles down for the sixth time.
      You can escape the heat and go for a swim. Slather on the sunscreen and head to a pool or lake filled with belly floppers and little kids in swim diapers (which tell you exactly what they're doing while you glide through the water you're in 🤢). Make memories of frantically trying to swim away from a rabid group of children who want to play "Sharks". Get yelled at by the lifeguard who only chastises you and not the other parents when throwing laughing kids into the water.
      Maybe you're the type of person who likes getting your yard work out of the way early. Mowing, trimming and weeding are best done before the heat of the day kicks in after all. Have you greeted your neighbor with a friendly wave as they pop their head out of a window to scream at you while you mow your lawn at seven freaking thirty in the morning? (Keep in mind, the word "Asshole" can be taken as a term of endearment.)
      How about having a yard sale? Join the hundreds of people with the same idea to clean out some clutter and make some cash. Schlep your belongings outside, slap on a sticker and hope enough people stop by so that you don't have to drag everything back inside at the end of the day. Put up a glittery poster board advertising the cookies and lemonade you made. Slash prices in half by two o'clock then again at four. Blink in amazement at the guy who thinks $2.50 is too much to pay for a bamboo sculpture. Realize that everyone wants to haggle and no matter what the price, they want to pay less. Laugh at yourself when you give up and mark everything as free, the worth of the items to you greatly diminished compared to the effort it will take to pack it all up again.
      So, get out there and enjoy the summer! And, for crying out loud, if you see a short and semi desperate woman armed with a water gun selling her cookies and drinks from her yard, DON'T try to bargain her down from the 50 cent charge! She'd probably give you two anyway, along with a free stack of books, a lamp, and a painting of a bird perched on a fruit bowl.

---
Thank you @Omra-sky for my sweet Squirrple Necklace separator!
Main image by @brisby
For the Weekend Freewrite 6-30-18 Single Choice Prompt - yard sale by @mariannewest.
Thanks Marianne!
---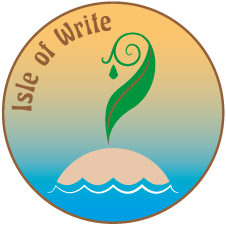 art and flair courtesy of @PegasusPhysics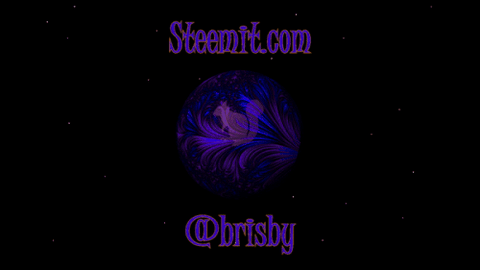 Squirrel World GIF by @Omra-sky. Thank you! 😻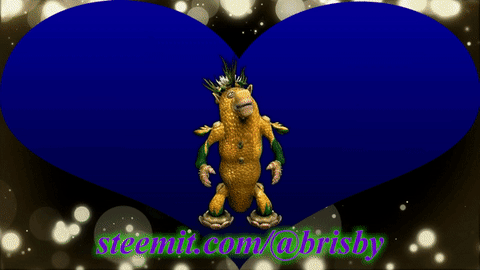 Carl GIF by @Snook! 💖 - Personalized by @Omra-sky
Keep up to date with everything #freewrite related!

Click the graphic to join in the fun!

---
Thank YOU for reading!