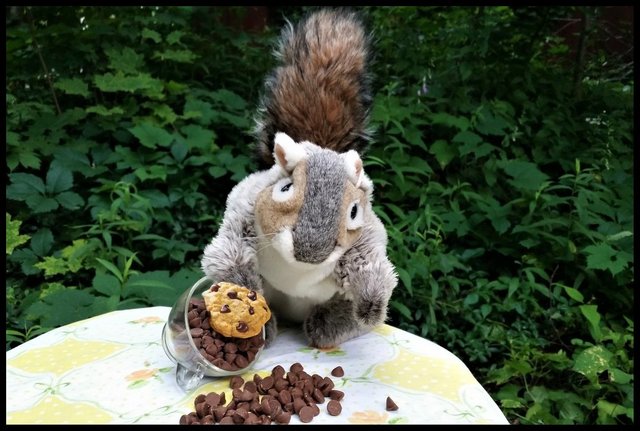 What does every bake sale or neighborhood gathering have?
      Two acorns to anyone who answered a braggart. (Though, I would have also accepted store-bought cupcakes that are being passed as 'home-made'.)
      We all know this person. They walk around the tables, carefully picking what treats they'll try. They make sure to tell you how they brought home the top prize in a baking competition and how their chocolate chip cookie recipe made the mayor give them the key to the city or some such. (This squirrel only listens to bragging with half an ear so who knows what they actually were given.)
      So, you try their amazing, orgasmic, probably life-changing chocolate chip cookies. You take a bite, waiting to see a unicorn and hear the angels sing down from the heavens. It tastes alright, nothing to write the Critter Council over but not awful either. The taste is the same as every other chocolate chip cookie.
      It's dry though, and you start eyeing the drinks table, hoping for a glass of milk or something to wash it down with. Meanwhile, the braggart is STARING YOU DOWN, waiting for tears of joy to flow down your face. The polite thing to do would be to smile and say, "Wow! These are great!" The rude thing to do would be to mumble "Mmrmph!" then bolt to the drinks, slap down two dollars and gulp whatever you can reach to clear the sandy chocolate flecked desert out of your mouth. (Three guesses what I did.)
      The next time you come across such a baking know it all, and you'd like to shut them up, I'll give you all a recipe to use. It isn't great, nothing fantastic at all and if you see unicorns, I ask that you share what you're smoking with the crowd. (We want to see them too!) But, the cookies DO taste a bit different from the same old chocolate chip offerings that you typically see. (Thanks to the brown butter trick.) And, if you'd like to be polite, you can give one to the braggart after trying theirs. Or, you know, shove one in their mouth when they start going on about how the President of God Knows Where wrote to them personally for their recipe. Whichever.
Chocolate Chip Cookies
Ingredients
1 3/4 cup flour (8 3/4 oz)
1/2 tsp baking soda
14 Tbls unsalted butter
1/2 cup granulated sugar
3/4 cup packed brown sugar
1 tsp table salt
2 tsp vanilla extract
1 large egg
1 large egg yolk
1 1/4 cup chocolate chips

Directions
Move oven rack to the middle position and set the temperature to 375°F.
Line 2 baking sheets with parchment paper (NOT WAXED).
Whisk flour and baking soda together in a bowl.
Heat 10 Tbls. butter in a saucepan on medium heat. Swirl the pan until golden brown in color.
Pour hot brown butter into heatproof bowl and stir in remaining butter until melted.
Add sugars, salt & vanilla to the butter and whisk until smooth.
Add egg & yolk, whisking again until smooth (about 30 seconds).
Let the mixture stand for 3 minutes & then whisk for another 30 seconds.
Repeat this 2 more times.
Stir in flour mixture until just combined (about 1 minute).
Add in the chocolate chips.
Divide the dough into 16 portions (eight per baking sheet - depending on their size)
Bake 1 tray at a time for about 10-14 minutes each, rotating the trays halfway through baking.
Remove the the cookies from the oven when golden and puffy. Don't overbake, they'll be soft in the middle.
Let the cookies set on the tray for 3 minutes before moving them to a cooling rack.

---
Thank you @Omra-sky for my sweet Squirrple Necklace separator!
Main image by @brisby
For the Five Minute Freewrite Prompt - chips by @mariannewest.
Thanks Marianne!
---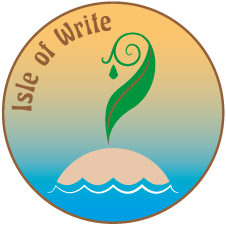 art and flair courtesy of @PegasusPhysics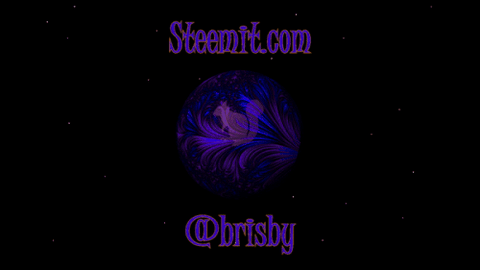 Squirrel World GIF by @Omra-sky. Thank you! 😻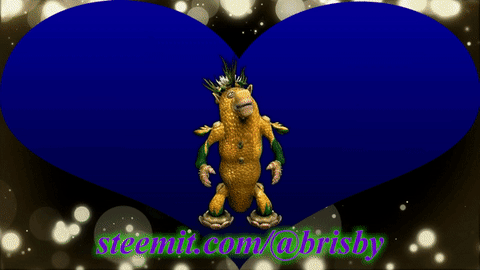 Carl GIF by @Snook! 💖 - Personalized by @Omra-sky
Keep up to date with everything #freewrite related!

Click the graphic to join in the fun!

---
Thank YOU for reading!