Wacky Wednesday Thoughts: Bitcoin Just What the BIS is Looking For?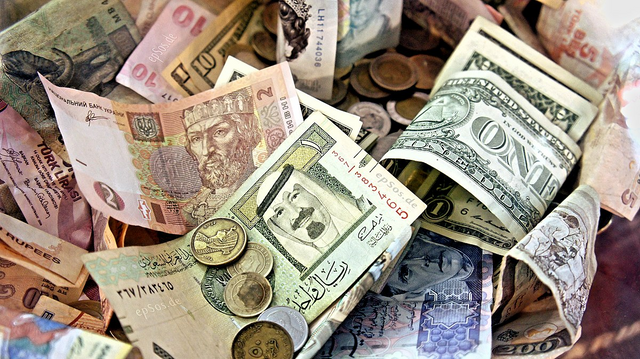 ---
I doubt this is an original thought, but there is definitely something to Bitcoin that could either be coincidence or planned, or possibly both depending on who you ask.
The Bank for International Settlements, or BIS for short, is a bank for central banks.
as per Investopedia:
Headquartered in Basel, Switzerland, the Bank for International Settlements (BIS) is a bank for central banks. Founded in 1930, the Bank for International Settlements is the oldest global financial institution and operates under the auspices of international law. But from its inception to the present day, the role of the BIS has been ever-changing as it adapts to the dynamic global financial community and its needs.
Based on what I've been hearing, the world needs a new reserve currency.
Instead of having a sovereign currency like the US Dollar (or the British Pound before it), there would instead be a basket of different currencies, notes, treasuries, bonds, commodities, assets, etc which would be indexed, and then a new world reserve currency would be created with a value derived from that index.
This way, if you have enough variety in the index, you can create a very stable reserve currency that cannot be manipulated in the way a sovereign currency can be, and often is.
One of the interesting characteristics of Bitcoin is that its price tends to react from the bottom of the economy and upwards, while stocks and bonds and currency inflation tend to react from the top and downward. This makes Bitcoin the proverbial black sheep in a basket of indexed assets/liabilities, but a necessary one in this case.
To have a new reserve currency that is stable, there needs to be counterbalances so that the spikes and dips of different assets balance each other out in real time, and I believe that Bitcoin will likely find its way into this global reserve index, and this in turn will allow the people at the bottom to have influence in the global monetary system, just like the governments do now.
In theory, this should act like a crab bucket, where putting two or more crabs in a bucket makes it possible to not need a lid, because when one crab tries to climb out the other crabs in the bucket grab it and pull it back in. This behavior is typical of people as well, where we tend to want to pull others down who are doing better than us. This indexed global currency in effect will pit human nature against itself, so that no nation can easily rise up and pose a threat to the rest for reasons that are hardly rational in the worst of times.
---
As for when this new currency will happen (if at all), history tends to favor times of war, when the need is desperate - at which point the red tape of bureaucracy is shredded with haste and measures are taken to stabilize the world economies. I dare say these next 10 years will be the hardest that humanity has faced in a long time. We're getting hit with a grand solar minimum causing a very wet spring and fall that is ruining crops around the globe, while at the same time we continue to produce more greenhouse gases that exacerbate the grand solar minimum like nothing we've ever seen before.
On that topic, here is a great video to watch regarding climate change from a physics point of view, and how our options range from being terrible to being absolutely horrible, and while it isn't discussed in this interview, I think this explains the rationale behind a carbon tax, but in my opinion its not going to help unless we actually curb our productivity and slow down, as they discuss here.

---
thanks for reading. stay safe and keep your head up.