Day 370, 5 Minute Freewrite: Out In The Dark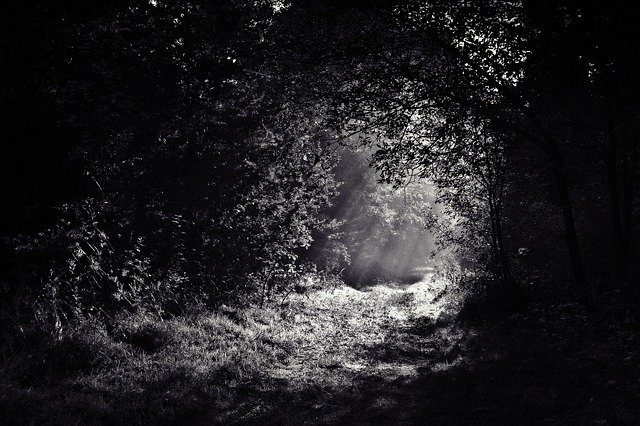 Source
It must have been a couple of hours past dusk. Brian could hardly see a step ahead of him. Though he is afraid of being outside in the dark, he believed that his neighborhood is safe. "If only I didn't misplace the keys," he mused.
He had gone to help his grandfather at his bookstore. He loves reading books. "Time up, boy," said Mr. Haynes. He needed to close on time to attend a meeting. "Please grandpa, allow me to finish this book. I will lock the shop later." "See you then," the old man called out as he left the shop.
Brian hurried on along the path. He can see distant lights from the windows of houses in his neighborhood. "Almost home," he chided. Just around the last bend of the path, he felt a hand grip his shoulders. Brian shuddered and peered suspiciously into the darkness.