It has been a long time since I wrote anything substantial for either Steemit or my blog: during December, I've felt disinclined to write (NaNoWriMo drained me of my creative powers, clearly 😉) and have instead been focusing on my off-screen life, which is no bad thing. Right now, I'm enjoying that calm, lazy post-Christmas feeling. 😌❤️ I want to start easing myself back into the @freewritehouse fold, with the aim of becoming a more regular contributor during 2019 (I already have an eye on the season of New Year's resolutions).
I hope that everyone who celebrates Christmas had a great day yesterday, and that all Freewriters in general are having a relaxing and restorative time. 😊
So. To turn my attention to @mariannewest's latest freewrite prompt, 'habitat' ... I have to admit that this word didn't exactly inspire a cheerful piece of writing.
My heart is a little heavy at the moment, knowing that a series of fox, hare and stag hunts will be taking place across rural Ireland today and tomorrow. I work in a wildlife rehabilitation centre in Co. Kildare – I wrote about what this experience has meant to me in a recent post – and I'm sure that when I next go in, it will be filled with the unfortunate, grievously injured casualties of these hunts. Despite widespread public opposition to the hunts, the Government refuses to ban them because such a move would anger a handful of wealthy and influential people.
The people who take part in these hunts are also well-known for engaging in violent and intimidatory behaviour towards those who try to stop them.
When I feel helpless and unable to change a single thing, all I can do is write.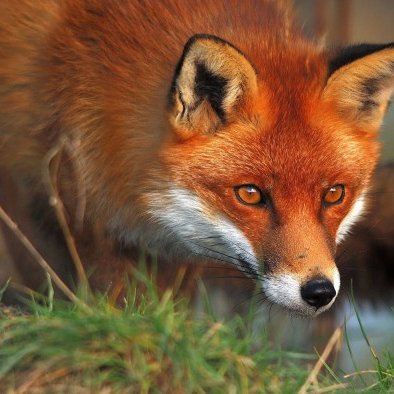 @hourlyFox/Twitter
Habitat
After the festival of peace and goodwill
Through tracks smeared with the scent of fear
They come.
Snarls are the first thing you hear.
They come with jowls snapping, menace in their eyes,
Responding to voices overhead:
The hoots, the hollers,
The promise of doom cutting the frozen air.