FREEX token SALE for Steemians - An opportunity to take STEEM to the next level!
FreedomEx Token Sale for Steemians!
FreedomEX is our Steem-based exchange that is opening access to the steem ecosystem to everyone. First we opened up a STEEM-fiat gateway and engaged with some of the most promising projects using the steem-engine protocol. Now we are testing our new interface and getting ready for our upcoming Initial Exchange Offering on LA Token. Soon we will be able to offer the purchasing of STEEM with a credit card and a Steem-backed debit card.
We are integrating STEEM into the legacy financial system, and we want to invite you to participate with us!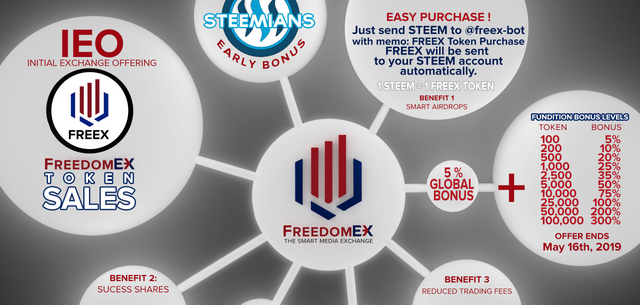 Our team is working hard behind the scenes to make the most exciting, game-changing project for all of us. Our FREEX tokens will share our success with all holders, using the recently released SCOT staking functionality now available on steem-engine. If you love what we are doing at FreedomEx and for the STEEM ecosystem, think about picking up and holding some FREEX token. Your support is greatly appreciated!
BUYING FREEX TOKENS
The
PRICE
of each FREEX token is currently set at 1 STEEM. Until May 16th, each purchase of FREEX made through
our website
or by sending STEEM directly to
@freex-bot
with the memo: 'FreeX Token Purchase' will be issued the following bonus amounts to their STEEM wallets.
TOKEN Sale BONUS
| Puchased | Bonus |
| --- | --- |
| 100 | 5% |
| 200 | 10% |
| 500 | 20% |
| 1000 | 25% |
| 2500 | 35% |
| 5000 | 50% |
| 10000 | 75% |
| 25000 | 100% |
| 50000 | 200% |
| 100000 | 300% |
And don't forget about our 100 dollar gift card giveaway! Every 50 FREEX purchased will recieve an entry into our drawing!

Mutual Benefit
We believe that we can be more than just 'an exchange' of tokens - but also of ideas, cultures and even communities. As we list more and more projects from inside AND outside the STEEM community, we will open up onboarding to a degree not seen before.
The bridges are being built - become a FREEX holder today!
---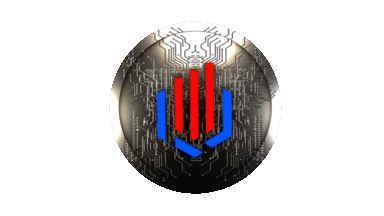 FreeX Token 101
The core of our business is the FreeX token through which we will share the value we capture back to the community. FreeX has three important features:
Free/Discounted Trading for Holders
Reduce the maker/taker fees while trading on FreedomEx by holding FreeX tokens. Zero Trading Fees for life will be 2000 tokens for those who have and maintain this status by and beyond May 31st, 2019.
Successful exchange launches often include drops to potential users, but FreedomEx goes one step further by distributing the listing free to our FreeX token holders! Holders of FreeX will be rewarded with the chance to learn about promising new projects through our Smart Drops!
75% of all revenue generated from trading fees will go into the success share pool, to be distributed daily to the holders of FreeX Token!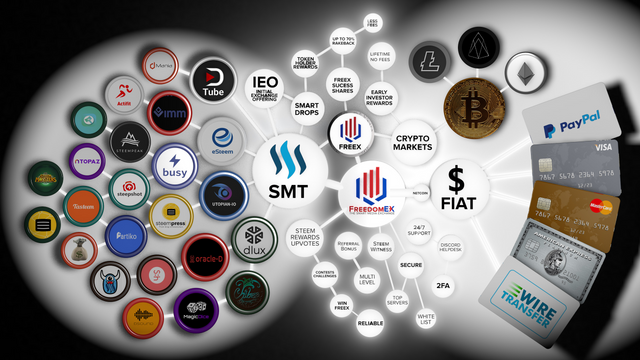 IMG credit: @elgeko
---
Connect with us in the following ways:
Freedomx.witness
FreedomEx has started a witness node that has now been running for more than 5 months without missing a block! We would appreciate your witness vote showing your support for the FreedomEx Exchange. Click below to Vote today!


Contact the FreedomEx Team
Discord| Twitter| Telegram| Youtube| Facebook