I am not sure where this post is going to go completely yet, it is more of an exploration or collection of thoughts. I was reading a post by kommend komputspitut @kommienezuspadt (cut and paste) who is a brilliant photographer and artist in general, so check him out. The post was on the forking internet (not a euphemism) and the switch from centralization to decentralization.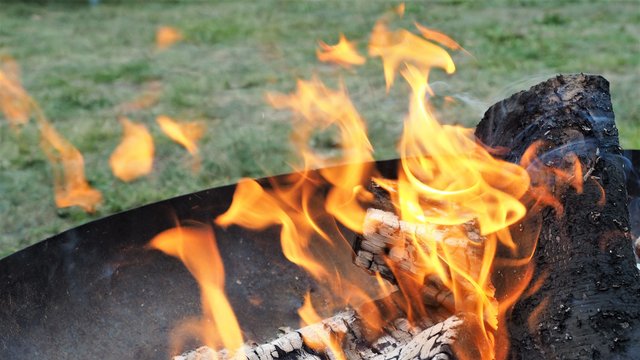 I am going to add some salient quotes:
have been reminding me "…make sure you post something on Instagram!". I'm still at a point that I need to engage with that audience to stay relevant, but I find it fascinating that I need to be reminded of it.
They gave us the platform to build massive audiences on the merits of our content and hard work, then once we reached the top of the silo to the point that there is NO WAY we'd delete our accounts in protest, they changed their algorithm.
Companies have to be profitable, sure, but I saw this […as did millions of others] as predatory and exploitative. Let's also not forget most of these centralized platforms claim ownership over content posted by their users.
The platforms @kommienezuspadt are all platforms that have an ad revenue/consumer model. Once reliant on them for revenue, a creator is hooked and it is almost impossible to leave and, impossible to complain. Bend over.
But I wonder...
I will use Instagram as the model but I am guessing it could be similar for other platforms too. So, for a professional like @kommienezuspadt, he is essentially forced to post on Instagram to maintain visible to his audience and for many photographers, influencers etc, this is the reality because, that is where the audience is. However, he says:
In fact, when I think of it, I spent far more time on @dtube and @dlive than YouTube.
This is not just him consuming, this is him creating on those platforms as well as cross-posting, even though the audience is much smaller. I think there is a large opportunity in this that a lot of the Youtube crossovers aren't looking at. @kommienezuspadt engages well, spends time here and is part of the community; something many of the Youtubers have failed to do as they drop a post and leave. He is building a place in the decentralized future, a place where he has control over many facets and doesn't have to bend over to get paid.
The problem is, audience size. His work depends on having a name (I can't spell or pronounce) and doing real world photoshoots and for that, he needs an audience large enough to build a reputation and be recognized. Steem currently can't offer this. However, his cross-posting will slowly start having an impact, especially when combined with the growing interest in decentralized networks, cryptocurrencies and, getting paid.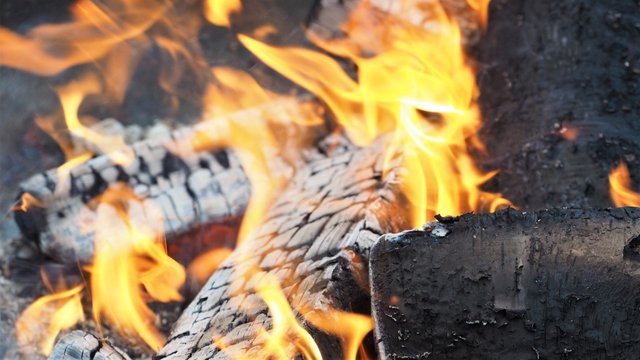 Work, no pay
Most users who are on Instagram are never going to earn a cent for their posts but, they must conform to the rules of the platform as if they are going to earn a cent. Are nipples allowed yet on Instagram? Essentially, everyone is an employee with no benefits from doing the work. But, they don't have to be so constrained and they are able to view the work of @kommienezuspadt here as well. Some followers of his will make the move or at least, spend some time consuming here. Some might vote a bit, post a bit, even earn a bit and the easier it is to consume, the better.
However, @kommienezuspadt must post over at Instagram for that Insta-fame along will all other professionals but, their consumers need not. This means that over time, the average consumer might post less but consume more. The average user has no hope of actually being seen there between the pros and the adverts anyway. This means that the perceived quality of Instagram content is going to go up because, the average consumer is going to slow down their posting, maybe even stop altogether. But, people being what people are, they will still want to have a place to post too and, why not on a decentralized platform that offers the potential for something?
Be where the ball is going to be
Where the Youtubers might be getting it wrong is that they post and run here, not on Youtube. It is possible that the forking of the Internet means that this is where their audience will be even though they are not here yet. Essentially, content creators like @kommienezuspadt are early audience adopters by predicting the future needs of their clients, the consumers. And, it becomes a self-fulfilling prophecy.
As more and more creators come over, more consumers come over. No surprise there. But, it can start a flood very quickly and the other platforms, must react as they content creators increasingly become less reliant on the platform and ad revenue and more reliant on their true customer. By cutting out the middleman, the cost for each goes down because creators no longer need to pay to be seen and, consumers no longer need to conform to the rules of the platform or, be exposed to the likely increasing adverts because the centralized model is expensive to maintain.
As creator and consumer connect more and more directly with lower cost, more creators are likely to try their hand at earning which means, doing what was happening on other platforms except, with lower barriers of entry and, more freedom to express themselves. There may be less internet fame peaks in earnings but, there can be a massive amount more spread as instead of the circlejerk revenues of the centralized platform/advertiser model, the consumer is buyer and potential earner. The billions that go to the few high peaks, get distributed across many hills instead.
Prongs of the fork
This sets up a problem. Not just a problem for the other platforms because they are just empty shells filled with the work of others. It sets up a problem for advertisers because all they care about is eyes on their advertisement and they pay using time on site numbers. The problem with a decentralized blockchain for advertisers? Nothing is stopping a front end from filtering out their advertisements.
If for example there was a true Instagram replica platform that forced adverts every 5 pictures or so, there is nothing stopping anyone from filtering it out, creating a new platform, creating an addon or whatever and give an identical view, sans adverts. The advertisers are essentially going to have to walk a line where rather than being able to force feed, they need to be ordered a la carte by the consumer, and each consumer will have the power because they are going to be able to access a single article from multiple points with multiple filtering options. That better be a damn good advert and not just a piece of crap from Wish.com
It is very easy for advertisers to strike a deal with a centralized platform which will force the dissemination of their crap to market segments of consumers. It is much, much harder to do the same thing with each consumer individually in a decentralized environment. They are potentially soon to be the ones bent over and Forked.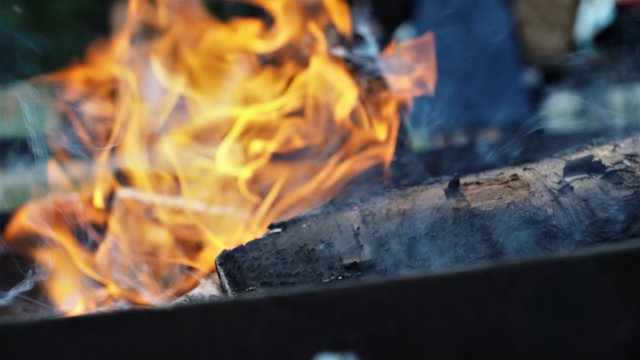 The tipping point
At some point, the centralized platforms are going to have to change their model significantly. First they have to keep users which means, keeping talent and that is expensive and, then they are going to have to offer the users an experience that adds more value which typically means, less advertising. It is not that they can't do this but, are they able to maintain the enormous user base they have now with less ad revenue and having to pay talent more? Facebook is already shrinking.
Some might try to do the same thing as Steem and offer the potential for reward to all users by adding a coin but, as I have written about before, this fundamentally changes the experience of the user and will face a massive amount of abuse, similar to here. Their benefit though is that they can filter it out without real repercussion. But, as decentralization and freedom of expression get ever more ubiquitous, people are likely to become more critical of such actions and many will make moves.
This is somewhat already happening as some podcasters are refusing ad revenue in favor of direct customer support like Patreon and a few are even setting up sponsor/donation systems that gives them control over at least some portion of their income, rather than run the risk of being completely demonetized.
Forward thinking
As said, this is just some thoughts thrown together in a freewrite but I find it a good way to get thoughts out of my head and feedback on them from different perspectives so that they can develop further in a looping spiral. What I do believe though is that in the coming five to ten years, there is going to be a churning of the waters across many industries and it will become more and more apparent to the masses that having more control over information and moving away from centralized platforms is not only in their best interests of health but, also financially.
For those who make inroads like @kommienezuspadt is now, they are going to increasingly be rewarded for having a vision of their future customer, a vision that their customer is yet to even see or know that they want to see it. Most people in this world have zero understanding of decentralization or the benefits for them as an individual and, most do not understand the blockchains and currencies that facilitate and empower it. When they do, the gates will open and the traditional industries will either adapt to create a healthier and a truly more rewarding experience for users or, be Forked out of usage completely.
There are so many aspects to what is going on it is near impossible to cover them all but, so many of the pieces of the decentralized system are coming together to form an alliance that is piece by piece, undermining the status quo from the ground up and when that critical point is reached...
We are ground zero.
Taraz
[ a Steem original ]