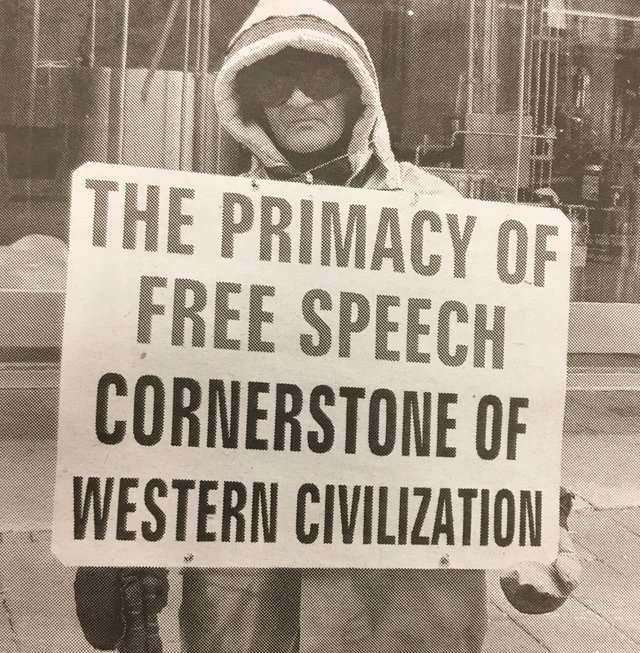 The man in this photograph is a Catholic priest in Ottawa, Canada. He stands out in the cold weather to protest abortion. Regardless of people's views on this sensitive topic, it is his right to protest. An anti abortion group tried to have him removed from protesting near an abortion clinic. Holding this sign was his response. Bravo to this man for standing up for free speech.
Too often people are intimidated into not speaking up. This priest is an example to all people to fight for what you believe in. Don't let the pressure of the media silence your views.
I found the photo in a newspaper that was in the staff room of a Catholic school.