Fiat Is Technically Worthless. Cryptocurrency Could Reinstate Value In Trade.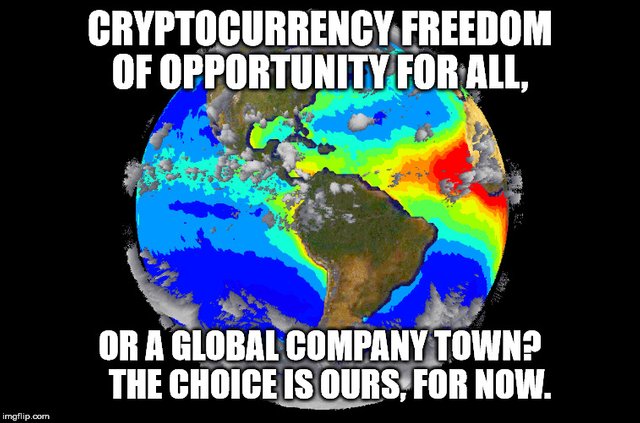 source
Is the majority of humanity completely mentally deficient? Sadly the
answer is yes. Technology after technology lands right in our lap and we
proceed to outlaw all the aspects of said technologies that would
increase our ability to exercise the freedoms, with which we were born,
without interference by some fictitious and unnecessary authority.
All traditional markets appear to be majority manipulated.
Cryptocurrency markets do not appear to be immune to this, though
some may be resistant, and a few may well be impervious, this I cannot
prove.
If the governments are not allowed to shut down cryptocurrency, we
maybe able to use the inherent value in privacy of transaction, security
of transaction, trustless transactability, and verifiablity of transaction to
bring back confidence in our economic and financial systems. As it is
now, I wouldn't trust financial investments if I only had two brain cells
and one eye.
If the governments are allowed to continue to run roughshod over all of
our rights, claiming, and seizing a portion of every transaction and in
some cases interaction, without providing any value of their own, with
ever increasing greed, then We the People will continue down the road
of the ever tightening squeeze of enslavement that is the global
company town, where living your life always costs just a little more than
what you have or can make.
Luckily, It also appears that the pervasive nature of the technology of the
internet, and good cryptocurrencies would make it easier to rid the world
of governments than to eradicate cryptos.
Ever wonder how Bitcoin (and other cryptocurrencies) actually work?