This edition of Spreading the Love is dedicated to helping promote Steemians/Organizations that are helping Venezuela in the midst of an economic crises. Hyperinflation of the currency and mass upheaval from disastrous government control has made a horrible situation which could use our attention.
Steemit is one of the most unique, generous, and proactive communities that exists- surely we can all come together and do our part to ensure everyone has the right to experience life, freedom, truth, love, and happiness.

Our goal at @freedomtribe is to support passionate content creators that are doing what they love! We promote life, freedom, truth, love, and happiness in all forms. Our only rule beyond that is no hatred or abuse towards anyone. In these curation reports, we will be showcasing posts that we are voting on from both members and non-members.
How do I join Freedom Tribe and become a member?
First, we encourage you to join The Freedom Tribe Discord
You become a member by delegating SP and following our curation trail at any %. You will gain post promotion abilities and other benefits discussed in this post:
Thank you!
Thank you for taking the time to visit the posts below and show them some love with upvotes and comments. We have chosen these posts because they exemplify the kind of consciously created content that we love to see. We hope you love it, too!

Ways to Support Venezuela
---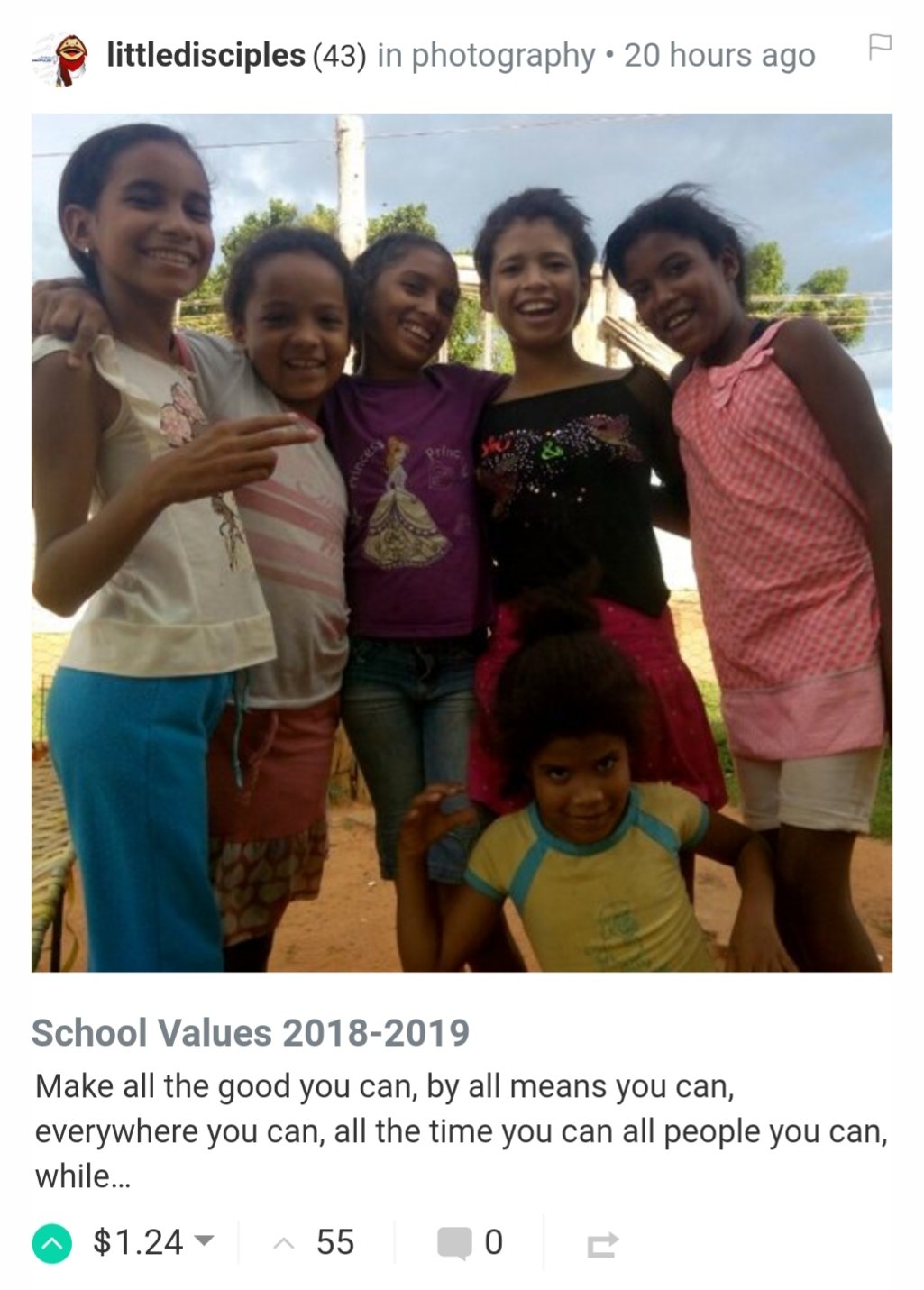 @lopzdaniel, one of our very own Freedom Tribe members from Venezuela, runs the @littledisciples foundation with his wife. They first began in the summer of 2017 and since that time are serving around 166 (probably more by now) children and young people in their community by empowering them to become agents of change. Check out their @littledisciples account & you'll see how impactful your donations are to the children & families in their community.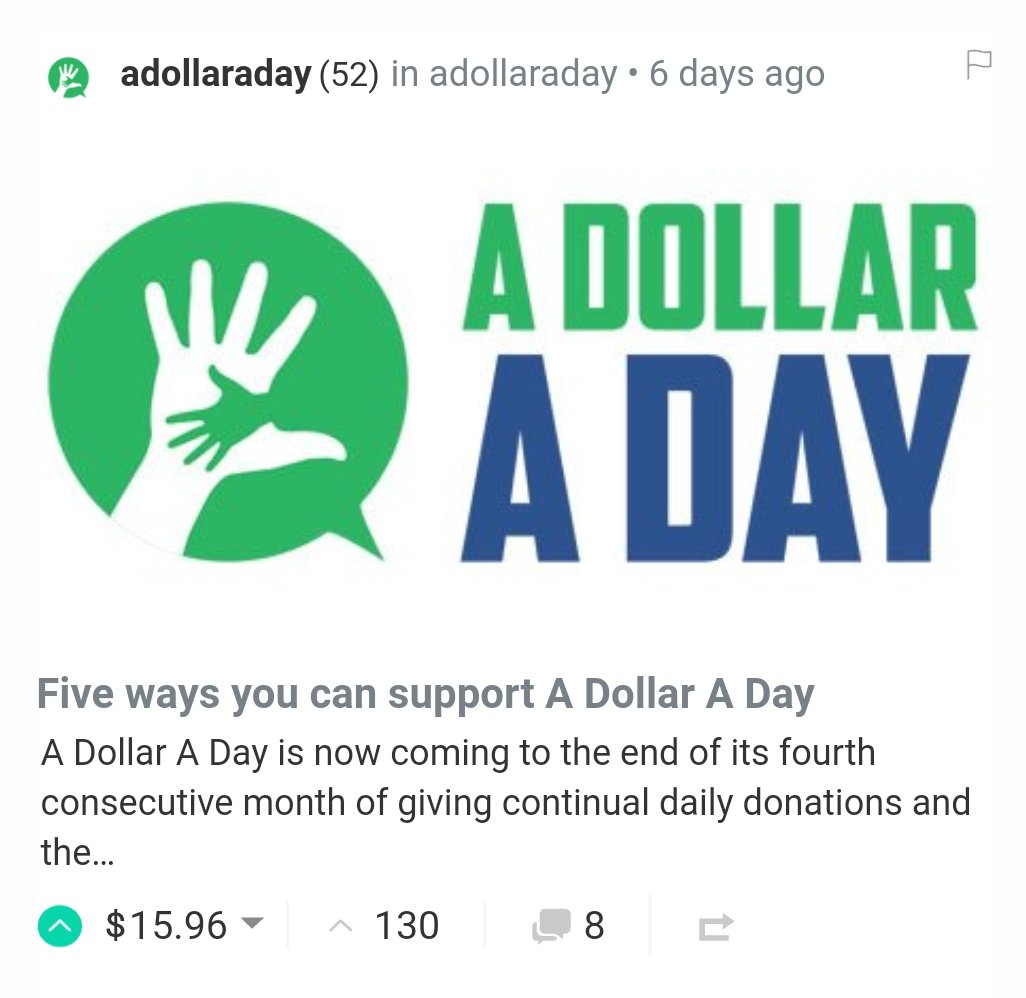 @adolloraday is a charitable giving project created by @pensif that operates on a daily donation of 1 SBD, which pooled together with other donations, can make an incredible difference in people's lives. They're currently donating to some organizations that are trying to help our fellow Venezuelan Steemians. We're so thankful that organizations like @adollaraday exist on Steemit! Please consider delegating 1 SBD a day, even if you only have enough to commit for a few days - any amount is greatly appreciated. For all the details on how to support this effort, make sure to check out this post from @adollarday!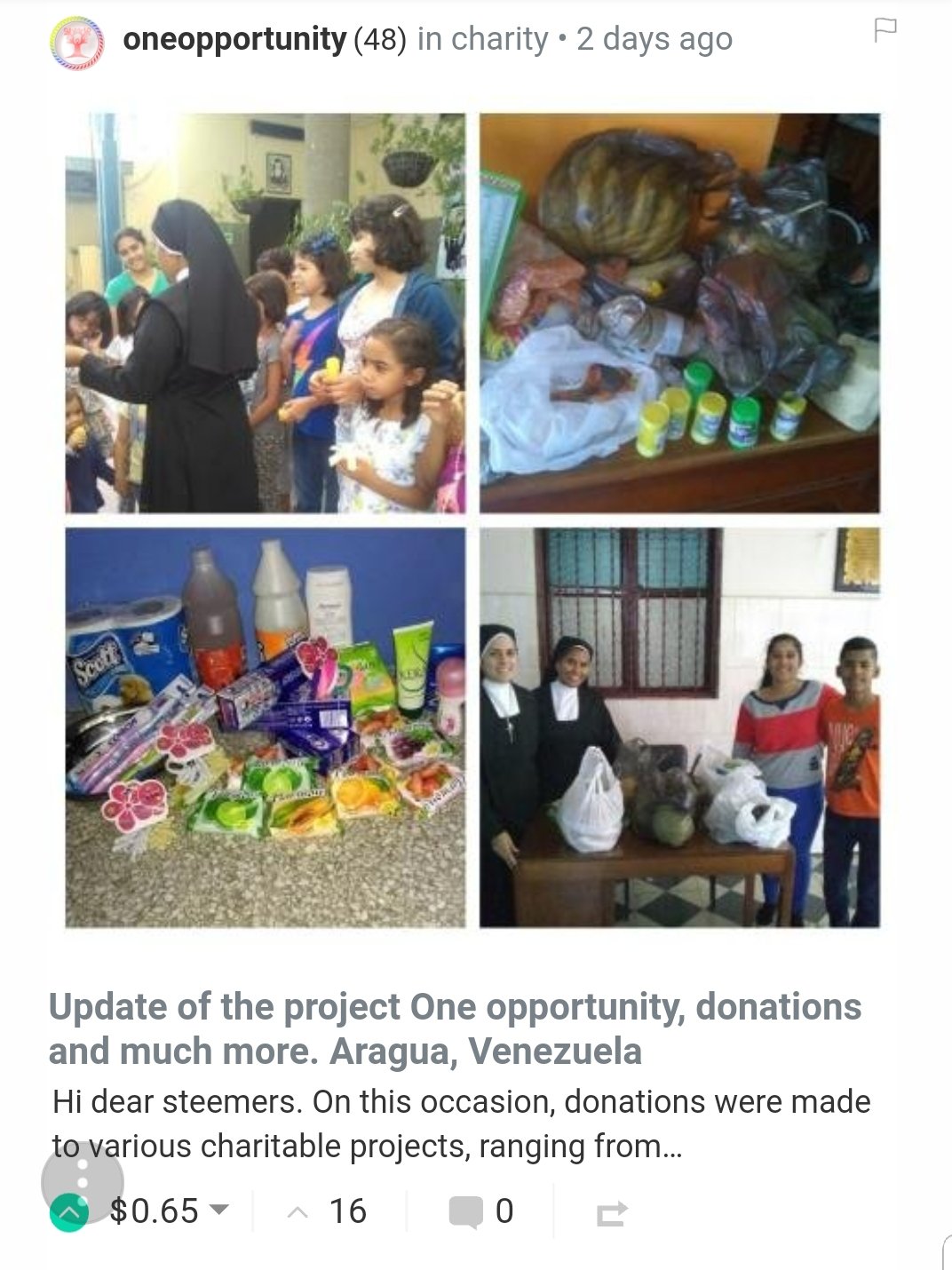 @oneopportunity, one of the many causes that @adollaraday supports, is a charity project that seeks to aid children in Venezuela that are experiencing extreme poverty. One look at this post and you can see the dedication and commitment shown by @oneopportunity to make a difference in their community. They are also totally transparent and show exactly how their donations are being used, providing numerous photos of the very people your donations are helping. @oneopportunity is clearly doing some amazing work in Venezuela right now - please consider supporting this cause!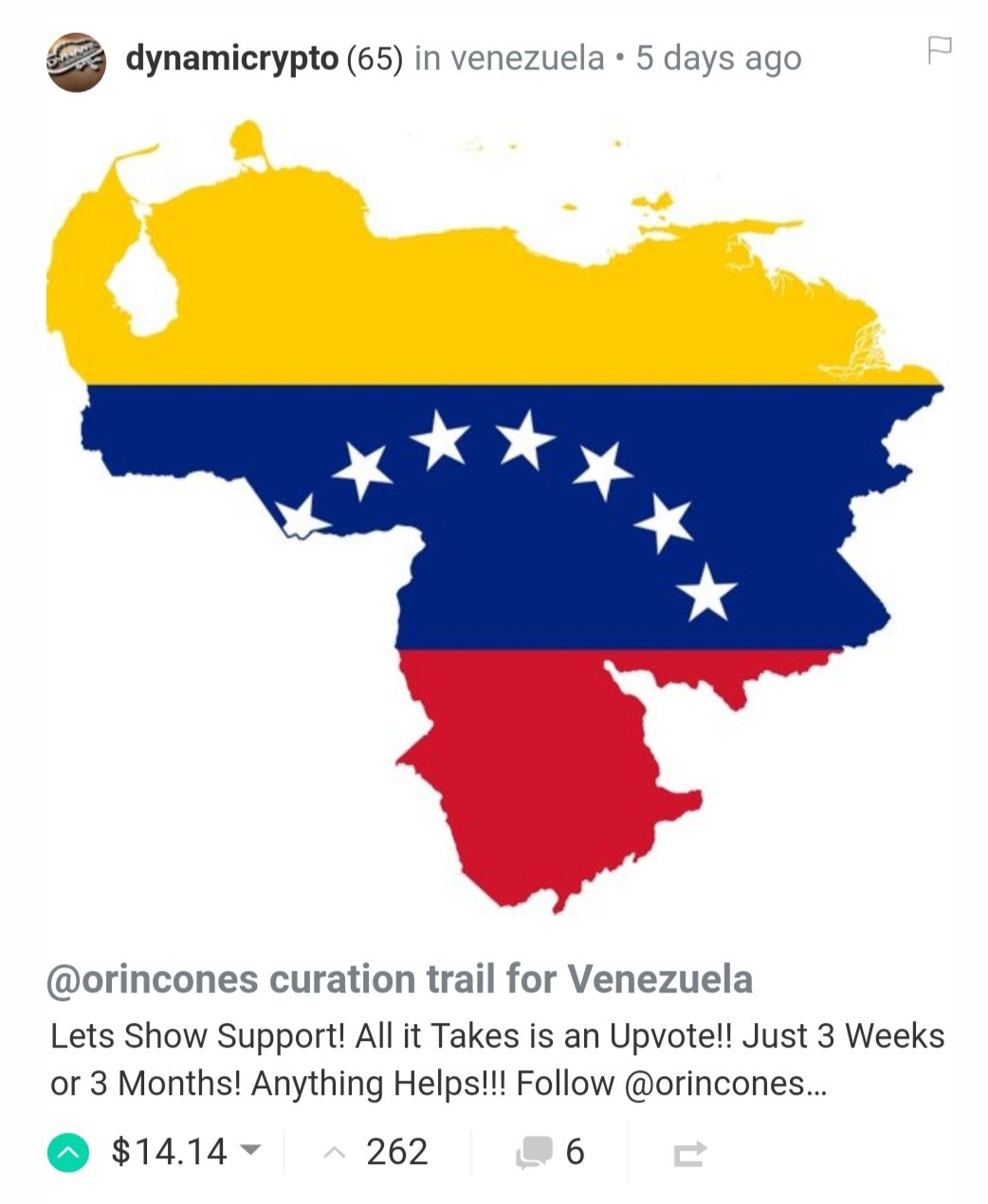 @dynamicrypto, another one of our awesome Freedom Tribe members, recently shared in one of his posts a couple of different ways you can start making a difference for our own Steemians that are in the midst of the Venezuelan crisis.
You can either follow @orincones curation trail OR delegate Steem Power to @steemitresources curation trail - they are only voting on Venezuelans at the moment. Make sure to check out his post for all the details!

Our Spanish curation report on @steemamor is also highlighting Venezuelan content creators! Thank you to our awesome Spanish content hunter @exe8422 for all of your hard work! 🙏Freedom Tribe also has 3 Venezuelan members: @lopzdaniel, @ojap02, and @charlotteneko.
You can also delegate to @freedomtribe to increase the auto vote for causes-we-support If you know of any more organizations on Steemit that are doing good work to support those in Venezuela or others in need, please let us know in the comments! 👍


Delegate 10 SP 20 SP 30 SP 50 SP 100 SP 200 SP 300 500 SP 1000 SP to @freedomtribe