Freebitco.in is having a interesting contest to say the least.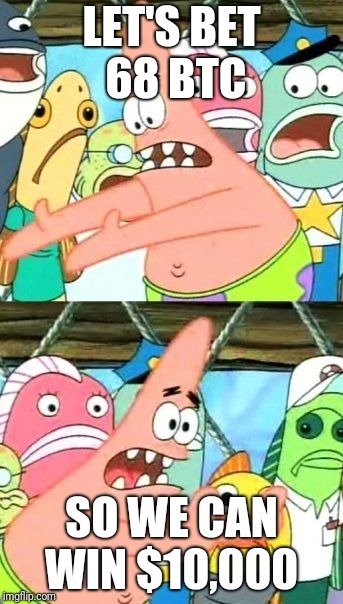 For those of you who don't know what freebitco.in is, it is an entry level Bitcoin wallet/faucet/gambling site. You sign up, hopefully using my referral code and you can use this as a beginner BTC wallet and it gives you a chance at winning between a dusting of Bitcoin to $200 worth (almost always a dusting). I use it to gather up as many satoshi's as I can, it's something to do when I get board. I know it's not much but who knows it could be worth my time someday. I would highly recommend using this if you don't have a BTC wallet or would like to get started. It has it's pros and cons. You can earn small amounts of BTC with the faucet but you can double up or loose it with the fun high low game. If you have more than 30k satoshi's in the wallet it will earn some interest. Currently the interest rate is 4.08 annually. It's better than nothing. This is not a true BTC wallet in the spirit of BTC. A third party is holding on to the BTC, so you do not "own" these BTC's until you withdraw your BTC. The company running this service makes profit, I will explain more later, by running the high low wagering game and mining BTC. It's by far the oldest and we'll known btc faucet and has been very reliable.
The contest is running all this month. Essentially whoever has the highest amount of BTC wagered and or their referrals wagered BTC wins. The payout is for the top 10.
"Participate in our monthly wagering and referral >contest with $30,000 in total prizes!

To win the wagering contest with $20,000 in total prizes, you must rank in the top 10 users by wagering volume for the month and to win the referral contest with $10,000 in total prizes, you must rank in the top 10 users by combined wagering volume of your referrals for the month."
So the way the wagering game works is you choose an amount of Bitcoin you want to wager. Then you bet if the random number generator (1 to 10,000) will be high or low. The house of course has a small edge as betting low is lower than 4750 and betting high is higher than 5250.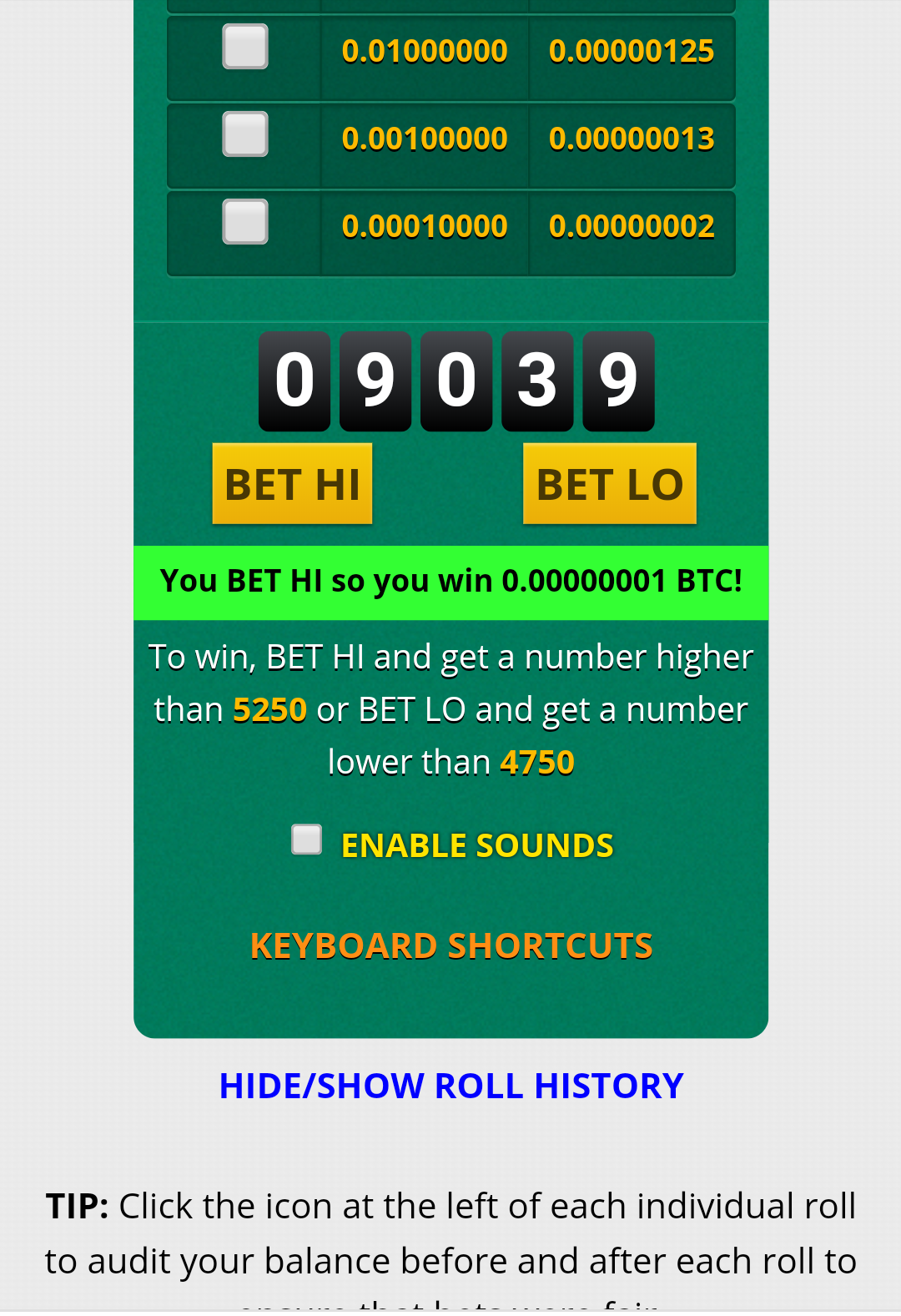 I won! When 1 Bitcoin is 1 million. I will remember this day.
Now that you know it works. As of today the top ten are.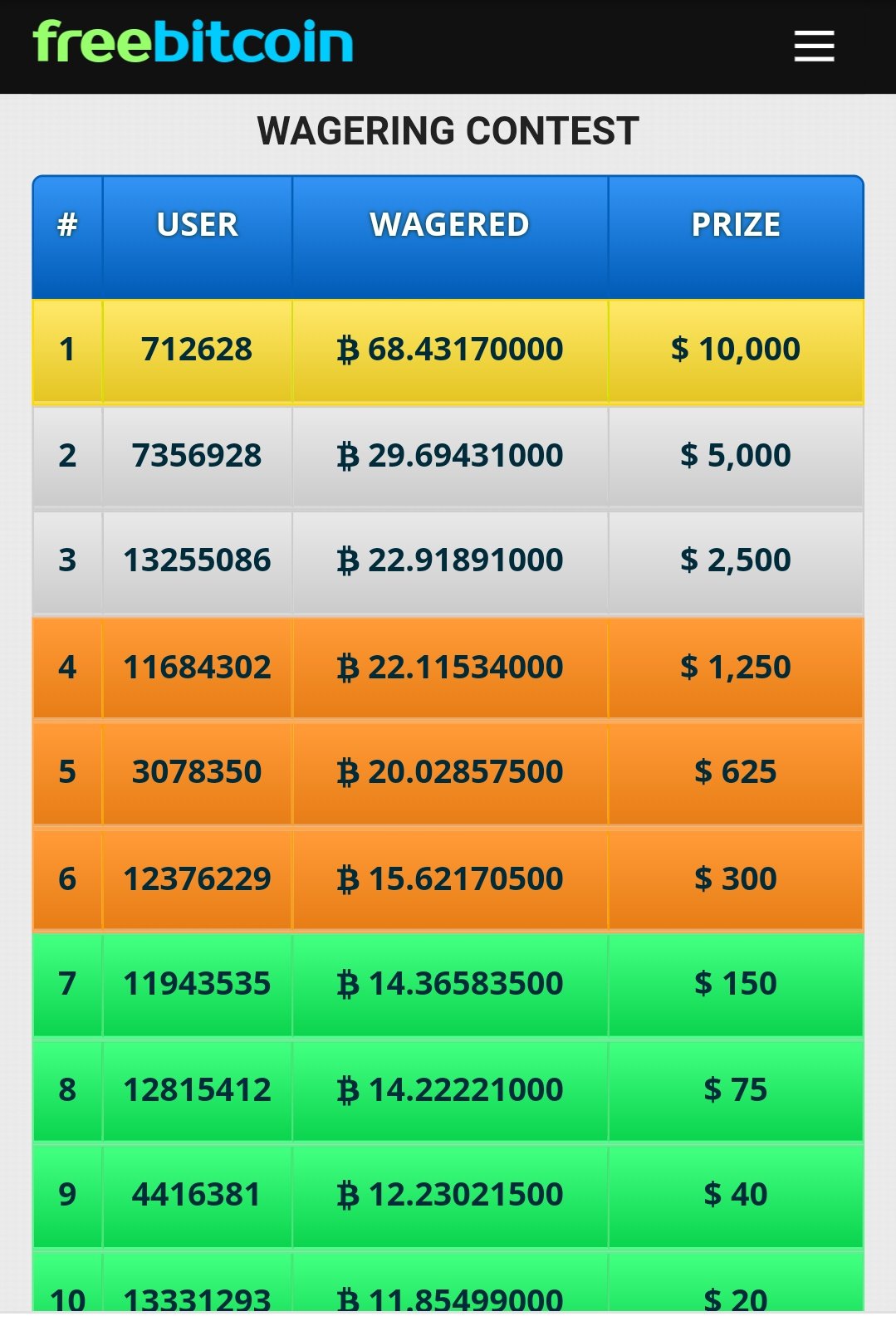 So anything look out of place in this picture? If this contest was over today the tenth place winner would win 20 dollars with 11.8 Bitcoin wagered!!! As of today the 10th of July 2018, Bitcoin is trading for $6366 USD.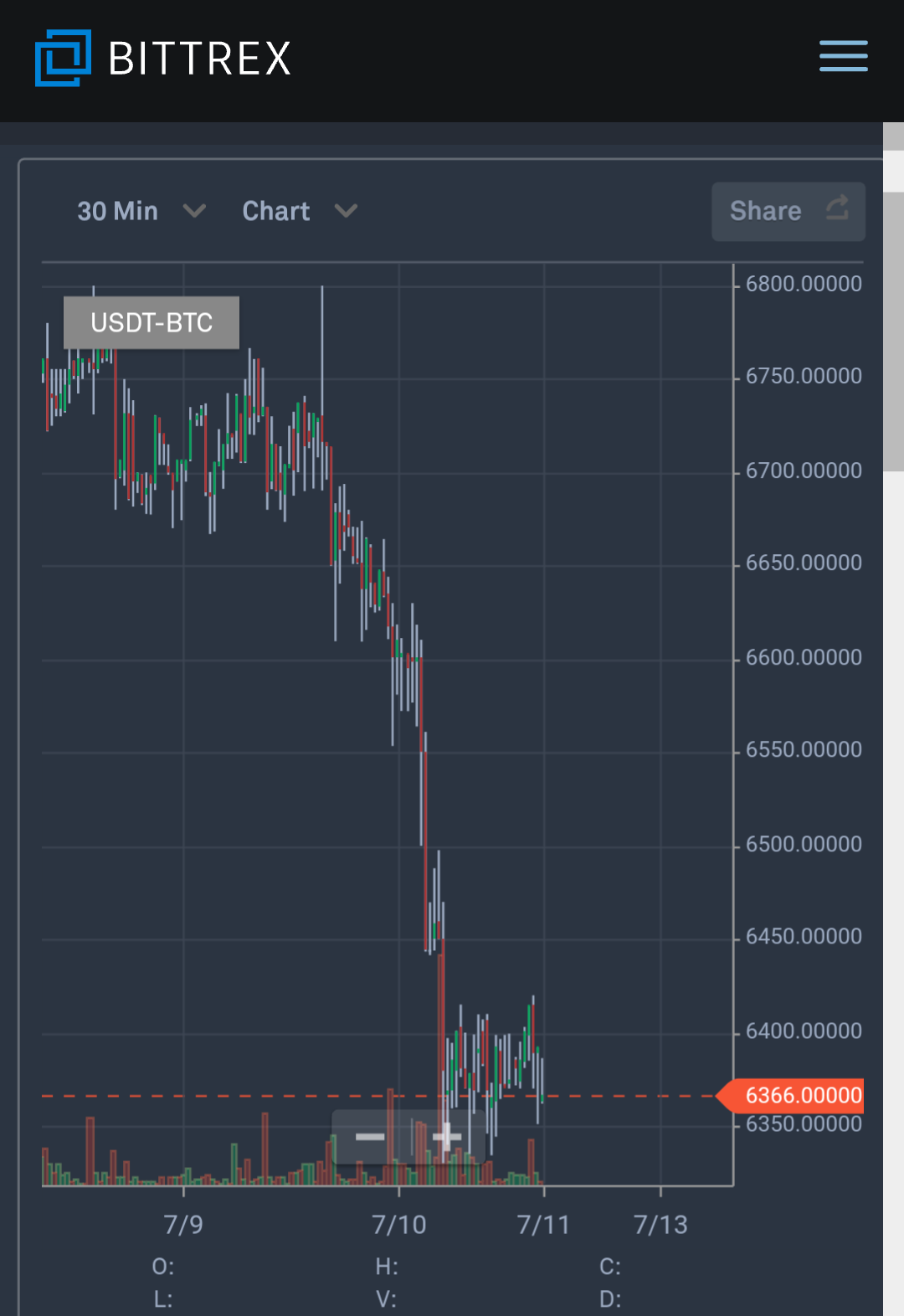 My life goal is to have $75,000 dollars worth of Bitcoin to play with! To be fair we only know how much these people bet. Theoretically they could have come out ahead or they bought Bitcoin when it was less than $150. Who knows. The real question is what's worse? Betting 11.8 BTC's worth $75k and winning 20 bucks or betting 68.4 BTC's, worth over $400,000, to win $10,000?
#lifegoals
Thanks for reading. If you have a spare 100 BTC set aside for playing. Please consider using my referral code when signing up for freebitco.in




#SoCalSteemit is building and supporting the Steemit community of Southern California. If you are from SoCal and are into creating quality content here on Steemit, we'd love for you to follow us @SoCalSteemit and join our group on Discord