So,
i would like to talk with u about SUP Coin - Superior Coin and the platform Kryptonia.
I started my journey on the kryptonia platform less than a month ago by reading @energyaddict22 posts. He referred me to kryptonia and their currency SUP which is used to motivate social interactions by paying SUP for a social action.
Let's have a look at their webpage.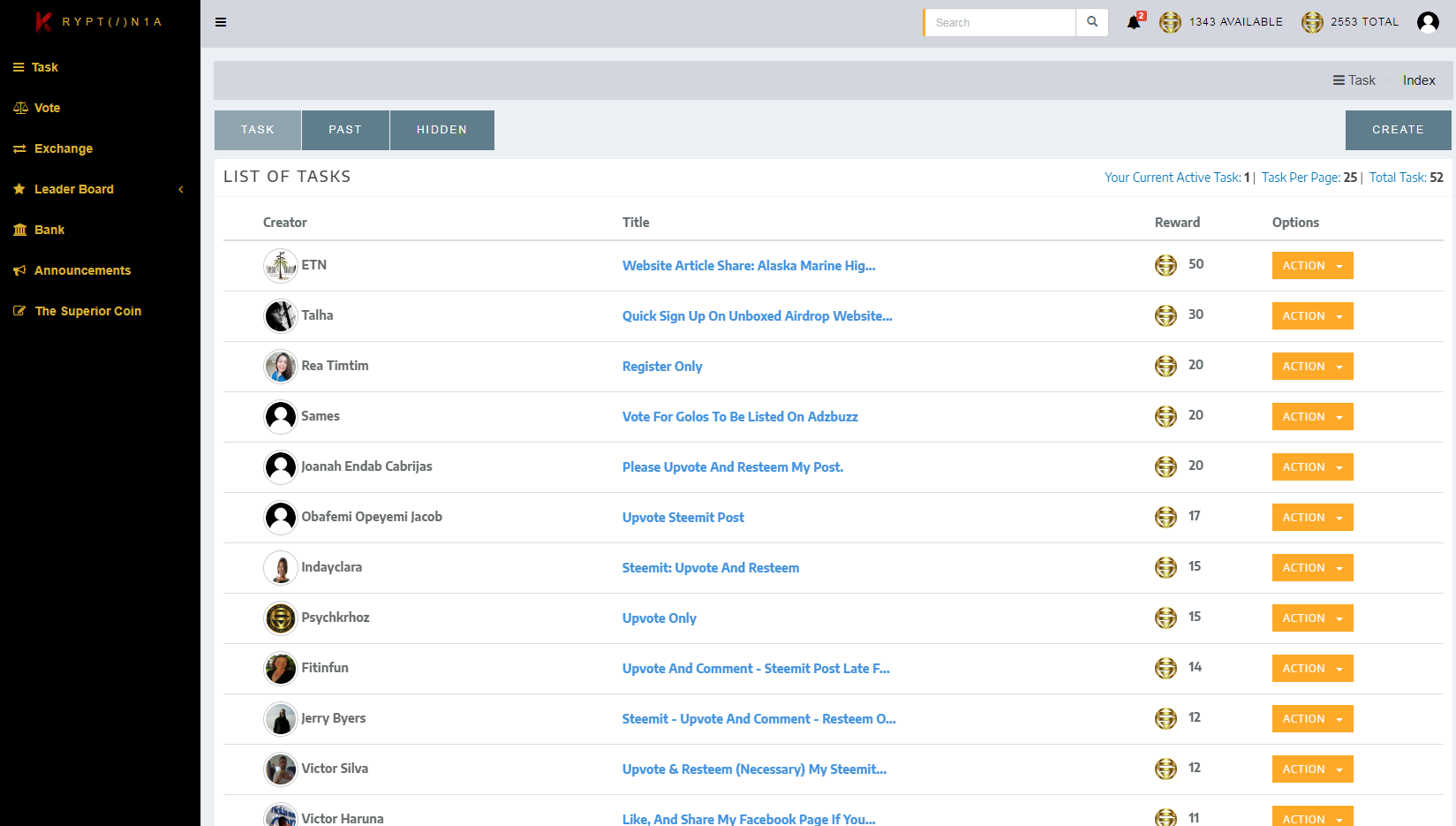 As we see we have a couple of options to interact with website. Most of it now does not function like the exchange or the vote system as Kryptonia grows the site and their team will also grow and gives us an enhanced experience. Actually it is a great idea and while starting to fulfill some tasks u may get to know som,e interesting bloggers.
I log in to kryptonia whenever i visit steem and do a couple of small tasks to earn some SUP. Then after accumulating some of this precious SUP u may open up your own task asking for upvotes or any other social interaction on any platform!
If this is not enough you recognize some free steem as a generous gift. The cool thing about using SUP for upvotes on the steem blockchain is that everytime you tag ur post with a kryptiona or a SUP hashtag u may get an upvote by the kryptonia bot!
Let's have a look at my post which has been upvoted by Kryptonia.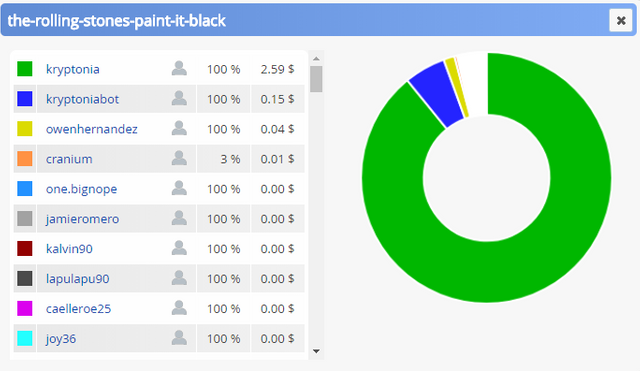 I would kindly ask u to use my referall link https://kryptonia.io/?ref=G42G5K42K8 to sign up. We both will get a reward!
And please be aware that your SUP coins which were gained through tasks will pend for 14 days. So do not be afraid that u haven't done the task right! It felt like hell to me and when I received a third of my SUP not even Mr Frodo could have been more relieved!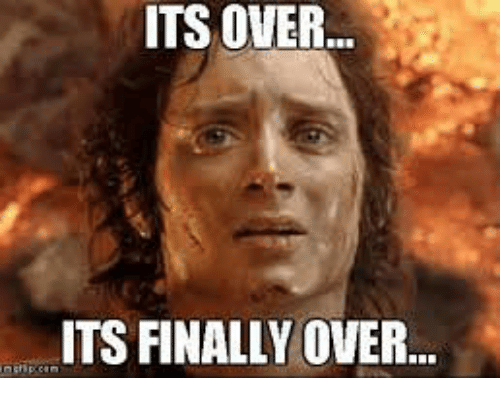 Thank for reading! Let me know in the comments below what u think about Kryptonia. If u have any questions regarding anything...let it flow! I would be glad to help you :) and please do not forget: Sharing is caring!