Congratulations @a-alice +2 SBD Giveaway !!!
This contest is closed.
Congratulations!! You are the winner @a-alice!! Your Prize: +2SBD!


Runners up get +0.001 SBD:
@holdilocks +0.001 SBD, @namct +0.001 SBD, @me-do +0.001 SBD, @dinsha +0.001 SBD, @djmalith +0.001 SBD
Keep playing! You could win even more!!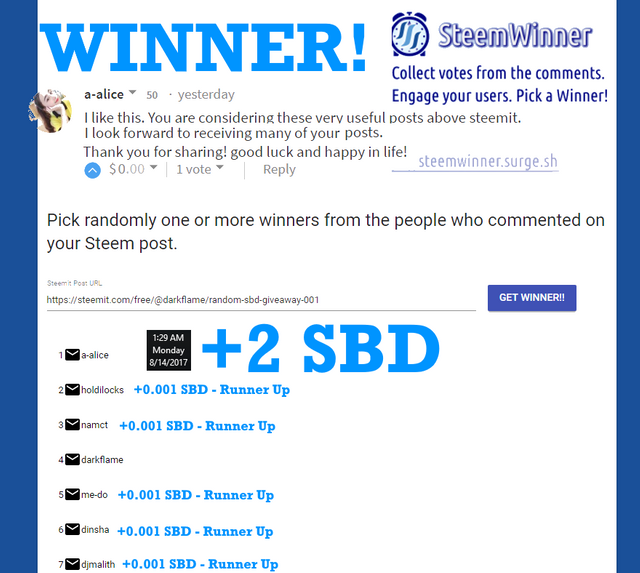 ---
I will send 2 SBD
to one random account that upvotes this!! (Obvious bots not included)
Preferably a Human account
I will use this link I just found to randomly choose a winner!!
I suggest you convert it into Steem using your wallet, and then Power Up! Happy voting !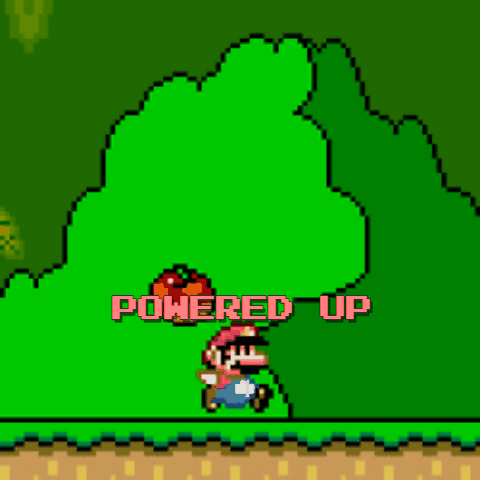 Please upvote the rest of my active (past 7 days) posts as well. Much appreciated !!
If everyone sends 100% upvotes then the next one will require 100% upvotes and include a larger payout! One 1 winner per post.
Win 10SBD!
Upvote this giveaway to enter
https://steemit.com/free/@darkflame/random-sbd-giveaway-0002-100-upvotes-only
Users who upvote will be tagged in future posts, unless you ask to be removed in the comments.
I love giving away Steem!
Help me give away even more!
---