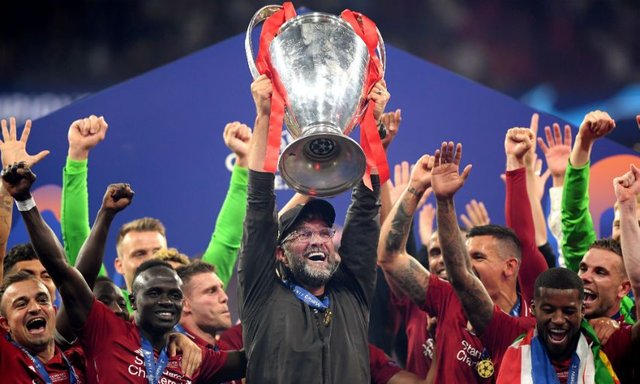 Ten points clear with 16 wins and 1 draw in seventeen games, Liverpool FC have made an astonishingly good start to the Premier League season.
It's been almost 30 years since the red half of Merseyside last won the league title, the First Division as it then was. Since then we have moved into the Premiership era, and Liverpool has never had a better opportunity to win the Premiership.
This week, Liverpool begin a spell of games when the League takes a backseat. On Tuesday, Liverpool are scheduled to play Aston Villa in the Quarter Final of the Carabao Cup. Less than 24 hours later they play C.F. Monterrey in the semi-finals of the Club World Cup in Qatar.
The talk has been about what team should Liverpool put out against Villa, given the Club World Cup commitments.
Being a Liverpool supporter I'd love to see Jurgen Klopp rest our first-team players for both tournaments.
The Club World Cup and the Carabao Cup are small potatoes when compared to the prospect of Liverpool winning the league this time around. For me, a bigger game than both these Cup games is the fixture against Leicester City on Boxing Day. Leicester are second in the league. A win at the Foxes will see Liverpool pull 13 points clear with 20 games remaining. Yes, it is almost time to start thinking in those terms.
I get there is a certain prestige of winning the Club World Cup, however being the current European Champions, there is no pressure on Liverpool to win cups for the sake it. I do not know (nor care) who won the last Club World Cup, ditto the Carabao Cup. The only title that matters this year is the one that has eluded us for so long. The Premiership. I hope that that is at the forefront of Klopp's mind when he makes his team choices this week.