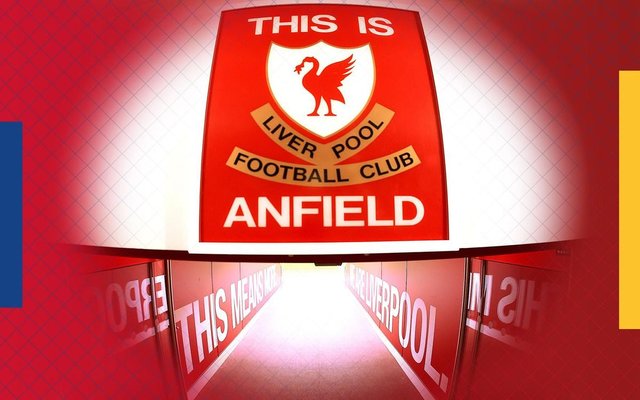 I've been to Anfield a number of times. It's a special place. Much is made of the stadium however it is the supporters that make the place so special.
Liverpool must be one of (if not) the best-supported clubs in the world.


The last Liverpool game I went to was the Charity Shield against the champions Manchester City a couple of weeks ago. It felt like a Liverpool home game. The tickets I had were in the City section yet half of the people around me were Liverpool fans.
The Liverpool support is legendary however as a club, Liverpool has a habit of creating legends on the pitch.
Particularly the forwards.
Look at the current front three.
Sadio Mane, Firmino and Mo Salah. Very good players before they joined the club. Special players now.
In the recent past, you can take Luis Suarez. A very good player before he joined Liverpool became a very special player at Anfield. When he went to Barcelona, he became just one of the supporting cast to the Lionel Messi show.
Fernando Torres the same. He was very good at Atletico Madrid. Something special at Liverpool, only to become a shadow of his former self the moment he left.
Homegrown talents, such as Robbie Fowler, Michael Owen, Steve MacManaman and even Ian Rush couldn't replicate their Liverpool talent elsewhere.
Liverpool makes legends.


This week, the plights of Philippe Coutinho and Emre Can have made my point.
Can arrived at Liverpool as a player with potential. When he left for Juventus he was potentially world-class now he is surplus to requirements in Turin.
Similarly Coutinho. He joined Liverpool after bring rescued from Inter Milan where he was languishing on the bench. At Liverpool, he became a world-beater, so much so that Barcelona forked out £140m for him. Only a year later he is being farmed out to Bayern Munich.
Both Can and Coutinho left Liverpool thinking they were moving on to bigger and better things. The reality is, there are no bigger clubs than Liverpool. A select handful are on par however if as a player you shine at Liverpool, you'd be a fool to believe your star will be brighter elsewhere.
In recent times, only Raheem Sterling has left Liverpool a top player and kicked on to become even better as a player.
Yet the messy transfers of Sterling, Suarez, and Coutinho have paved the way for the stellar squad Liverpool have now. Thanks largely to astute signings by Jurgen Klopp.
With other clubs perpetually poking around, the fates of Coutinho and Can are best advertisements for why the mainstays in the Liverpool team should remain on Merseyside.
Liverpool is a magical club. With fantastic fans. The grass may look greener elsewhere but on the hallowed turf of Anfield is where good players go to become immortal!