The latest from the Premier League..... I think we'll be going up ;-)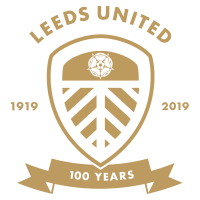 So the Premier League is aiming to commence its first games on June 12th and hopefully, this will be confirmed at a meeting of the Premier League on May 18th subject to a number of issues concerning player safety which will need to be ironed out before then.
So under what procedures will players be allowed to start training again?
Here is the answer from the BBC....
Tackling will be banned, pitches disinfected and players restricted to groups of five when the Premier League starts a first phase of team training.

Official protocols sent to players and managers on Tuesday and obtained by the BBC reveal that social distancing must be "strictly observed".

Corner-flags, balls, cones, goalposts and even playing surfaces will be disinfected after each session.

League bosses hope training can begin on Monday, restricted to 75 minutes.

Ongoing surveillance measures included in further guidance include twice-weekly testing, and a daily pre-training questionnaire and temperature check.

Under a section titled 'health screening', players are also told a central register of Covid-19 test results (subject to their consent and Professional Footballers' Association agreement) will need to be maintained.

They are also informed that although Covid-19 will lead to minor illness in the majority, there are additional aspects of this infection that must be considered prior to players resuming high-intensity or high-volume exercise.

Specific assessments that may be considered for players who contract the disease include tests for any heart or lung complications.

Recommended "control measures" include "meticulous personal hygiene and use of PPE [personal protective equipment], no congregation in communal areas, including but not limited to medical rooms and gym areas".

Under further stringent rules, players are told they cannot share transport with anyone to and from the training ground, and vehicle interiors should be cleaned regularly. Team vehicles and public transport should not be used.
The problem is of course that everyone is now in such a state of fear and paranoia that this has spread and I am sure that professional footballers are no exception.
A number of players are said to be expressing concern already but how the difficulty is, how long do they want to wait? Until there are zero cases? Until a vaccine may or may not be developed? The clubs are already going to be in financial trouble having to still pay players and staff wages as well as all the other expenses. Black and minority players are concerned the most after figures suggest that people from Black and Asian minorities are at greater risk of dying from the disease.
Again from the BBC, this is the planned timeline for the return to games.
Wednesday, 13 May: Professional Footballers' Association/League Managers' Association consult members on medical protocols
Thursday, 14 May: Meetings between Premier League and PFA/LMA about medical protocols
Thursday, 14 May: Meeting between Culture Secretary and football authorities
Monday, 18 May: Next Premier League meeting
Monday, 18 May: Premier League players may return to initial group training under socially distancing protocols
25 May: Uefa deadline for leagues to have finalised plan for restarting seasons
1 June: Government date for a possible return of elite sport behind closed doors in England
12 June: Premier League aiming to return with the first fixture
My own view is the football has to restart. WE cannot all put our lives on hold forever and will have to learn to live WITH this virus, for the time being, taking precautions as necessary and keeping up the new routines and vigilance. Sport can go on and would also provide a huge morale boost for people who have had very little to cheer about recently.
Sadly however, it's strongly expected that at an EFL meeting on Friday, it will be finally announced that the season is over for the first and second divisions.
The rest of the European Leagues are putting their restart plans into place, and UEFA has said that all leagues under their jurisdiction must have their plans in place by May 25th.
Of course, when the Premier League leads, the Championship will follow and then we can finally get through the last 9 games and win the league, thus securing the next season in the Premier League, albeit under very different circumstances.
It has certainly been a different centenary season to the one that was planned!
Marching On Together