Congrats To The Liverpool Squad
So, as of what I had seen this morning when I woke up, I saw different kinds of people who posted something about the winning game for Liverpool against Bayern.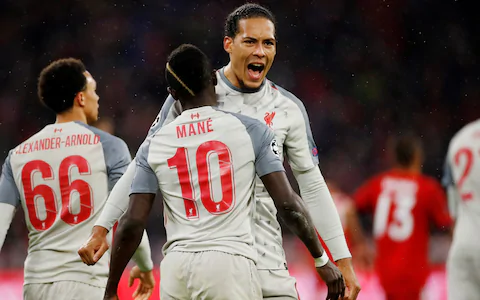 I am so happy to all of my friends who are the fans of Liverpool because of advancing in the last 8 teams of the Champions League this season.
I thought that they couldn't do it but then I saw the score of 3-1 that led my friends shout on Facebook and laugh at them. They told me that they want to face my favorite team, Manchester United to know what's the best football team and I was like.. Uhmm.. ok.. Hahahaha!
Glory! Glory! ManUnited!
@fieon All The Way!