DFA - New Footballs and Training Shorts For The Team Members

We are ecstatic to share with you some new gear after some months of revealing jerseys and gear for ƊFA team.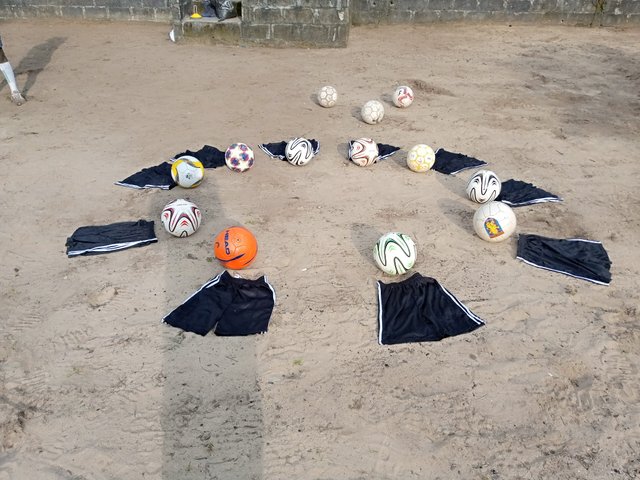 We acquired new footballs and training shorts for every footballer in the team. We felt this was the highest priority per what the wise say that "practice makes perfect". Most of the team members don't have personal football's to practice at home or outside training grounds, and this is showing lapses in their football mastery, drills, and ball-walk being taught to them. We believe getting each team member a football will ameliorate their games substantially.
---
Video
---

Our Medium post enumerates what we've achieved since the inception of this academy, DFA.
Thanks to @oracle-d of @agfacademy for the heads-up, providing video training drills, and for the support on our drills. We say a very big thank you from the bottom of our hearts to @kpine for the uttermost support on our posts.

If you've been following our blogs, you might have noticed that we've mentioned several times that the pitch we trained has some serious issues (it's sad that the football field has been devastated and sold to build housing on) which puts every team training on the pitch to a halt. Since the issues started, it has been hellish for us, but we aspire to continue our dreams no matter what happens! We trained on the street at the same time seeking an alternative field.
After severe work-around, we managed to find a small area we will be using, not too big but far better than nothing. The place was bushy and very poor looking, we had to pick up cutting tools to cut the bushes and grass, and pick off the stones and broken bottles on it. Photographs and videos are attached in the post.
It's been quite a rollercoaster ride with the team, we understand this, that's what life is all about. "When the body suffers, the soul flourishes" and "Life is full of ups and downs ↓↑↓↑, only death is linear -----."
---
Pre-Clearing Field Photographs
---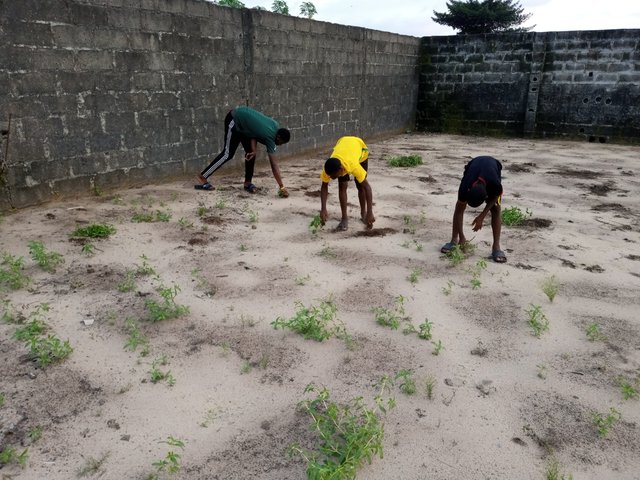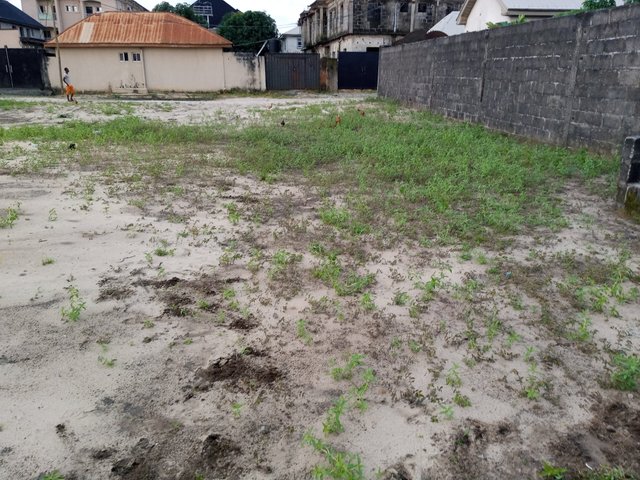 ---
Clearing Field Photographs
---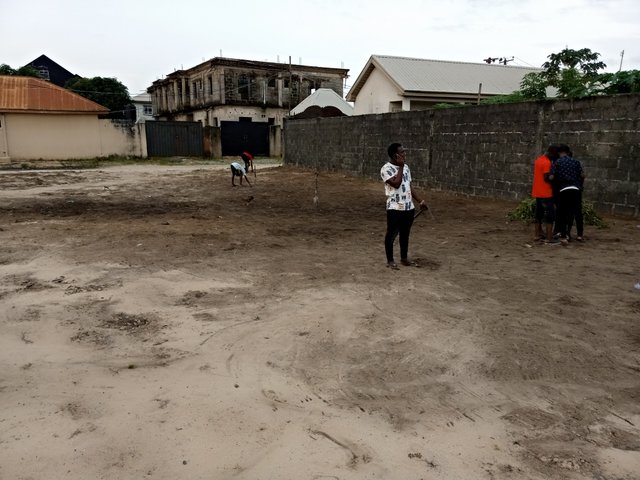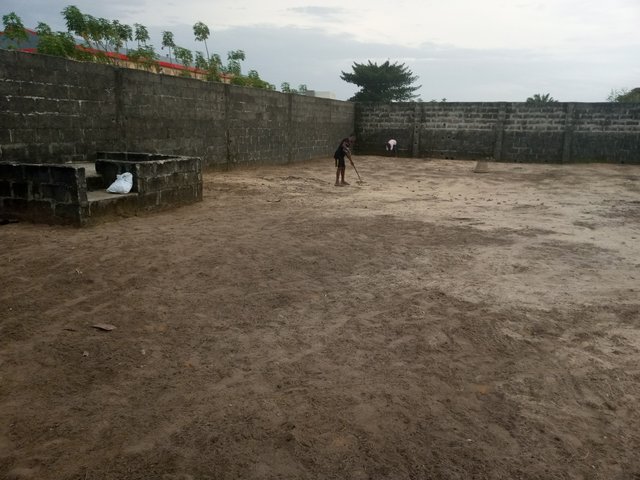 ---
Pre-Clearing + Clearing Field Video
---
---
Post-Clearing Field Photographs
---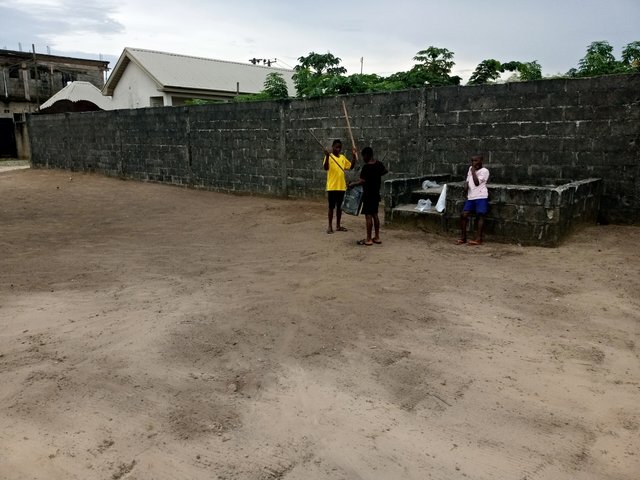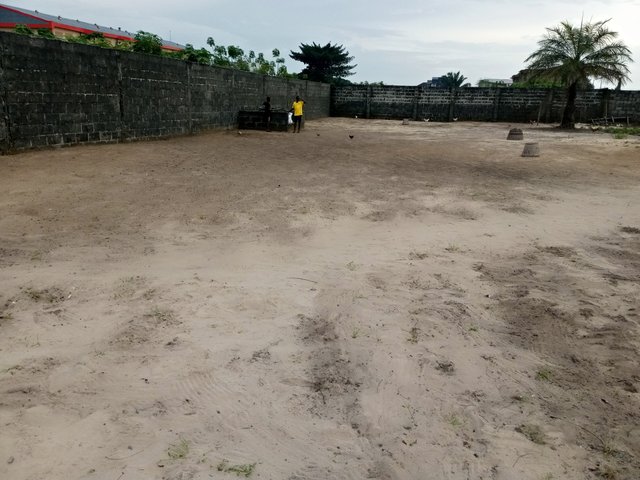 ---
Post-Clearing Field Video
---

We are extremely grateful for the support we've received on the Steem blockchain and its tribes; SportsTalkSocial - A sports tribe on Steem by @patrickulrich and Nobel - A charity tribe on Steem by @achimmertens.
We commence our eminent gratitude for the gift of Steem in the cryptosphere because if not for Steem this wouldn't have been possible! Thanks to everyone who has been voting and commenting on our posts, you're all appreciated for keeping us motivated.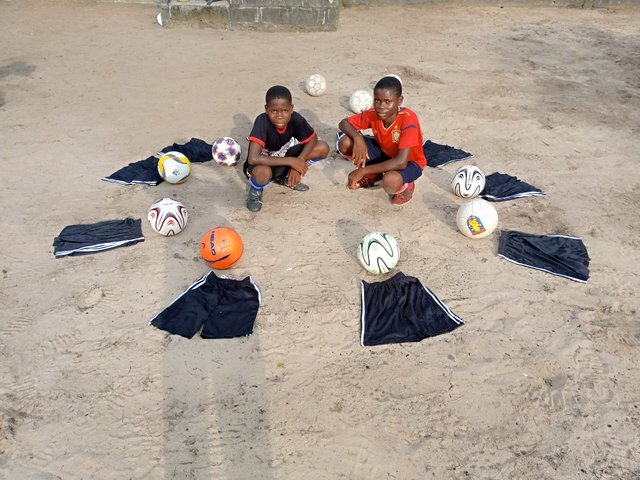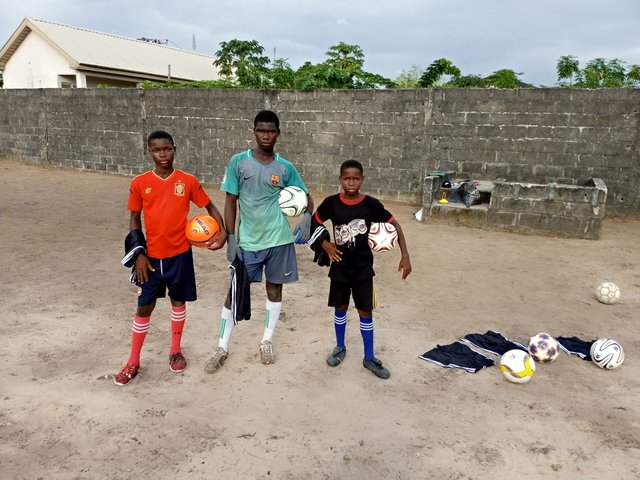 About DFA
If you are stumbling upon DFACADEMY (Decentralized Football Academy) for the first time, please read our Introduction & Medium posts.