It was before my mother's birthday when we passed by on a not-so popular restaurant that said, "Unlimited Seafood". We were awestruck at the thought of having to satisfy our seafood cravings so on that day, we decided to spend my mother's birthday on that diner.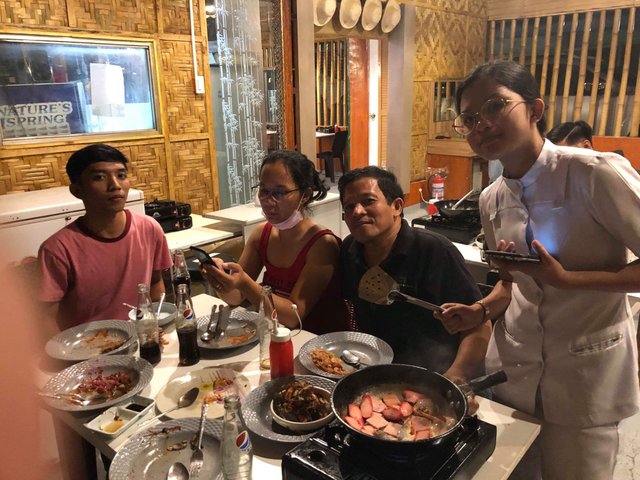 The ambiance was quite similar to a karenderia, but I was surprised to see open stoves on tables just like what I've seen mostly in korean restaurants. There were a lot of various Filipino dishes but I was expecting a lot of seafood dishes.
Anyways, overall the food tasted good and since it was still a fresh opening restaurant, I'll still give it only three stars because it did not pass my standards.
That's all for today!
This has been @incredibleirah