What's up Steemit here it goes, the Super Savage Pancake Cake made by the Free food shelf, designed to fulfill the dreams of travelers and food lovers. This massive monster has an overall weight of 5 kilos, it's a beast and serves up to 15 people, ratatata!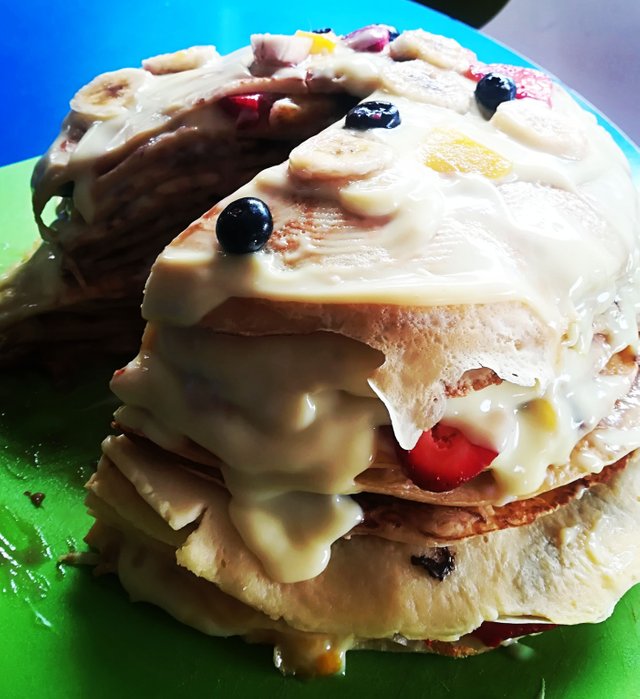 The recipe is as follows:
1,2kg of wheat flour
2l of cow-fresh milk haha
16 eggs
8 table spoons of sugar
4 flat tea spoons of salt
For the topping:
Tons of fruits of your own choice
Vanilla Custard
Nutella
Whipped Cream
Maple Sirup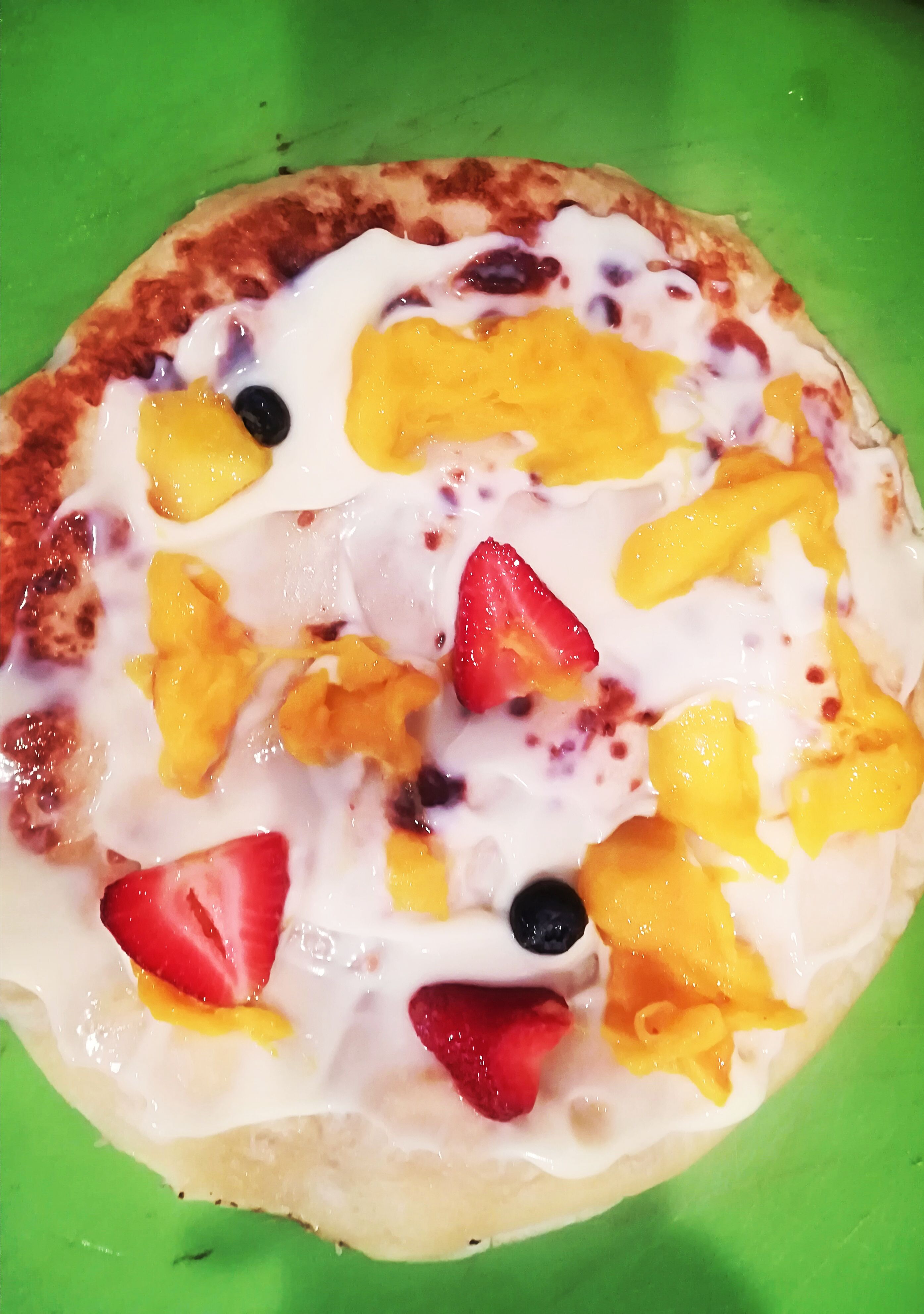 Alright seperate 8 of the egg whites and whip them until the mass is lighty foamy.
Just chuck the flour together with the milk and the rest of the eggs into a big pot. Add sugar and salt and mix it all until you get a creamy base. Now mix the egg whites under the base.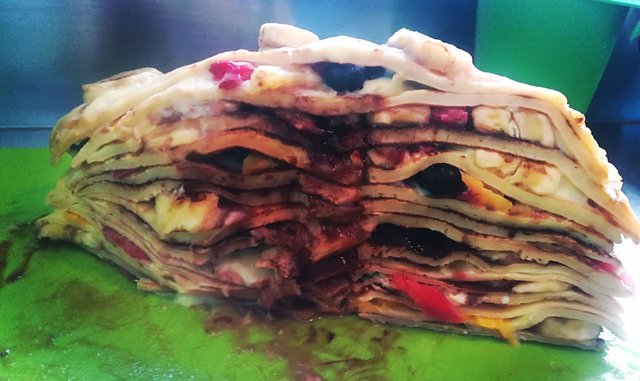 Fry the pancakes (with butter) easy peasy you know how to do that, flip them twice and let them cool down for a while.
Now just stack them layer by layer using different toppings every time.
Enjoy the feast