Devil Eggs?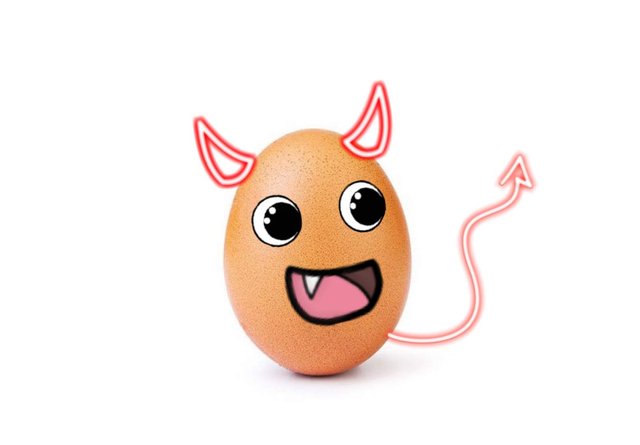 Nahh...its Deviled Eggs.
First time heard of deviled egg was in @naltedtirt post.
@naltedtirt then taught me how to make deviled egg and challenge me to prepare it.
I took quite awhile though as i don't usually cook nor do i have the ingredients.
Finally bought the eggs today, so giving it a try with just salt and pepper.
Boiling the eggs: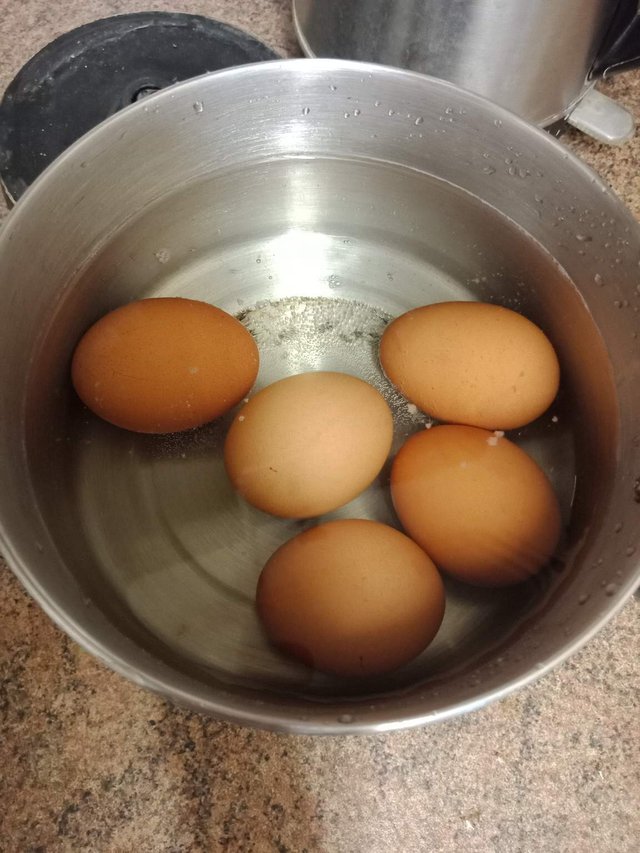 Then cut it into half and scoop out the egg yolks and mix it with salt and pepper to taste. Sorry no photo as hands are busy and no camera man.😅
Scoop the egg yolk back into the egg and voila: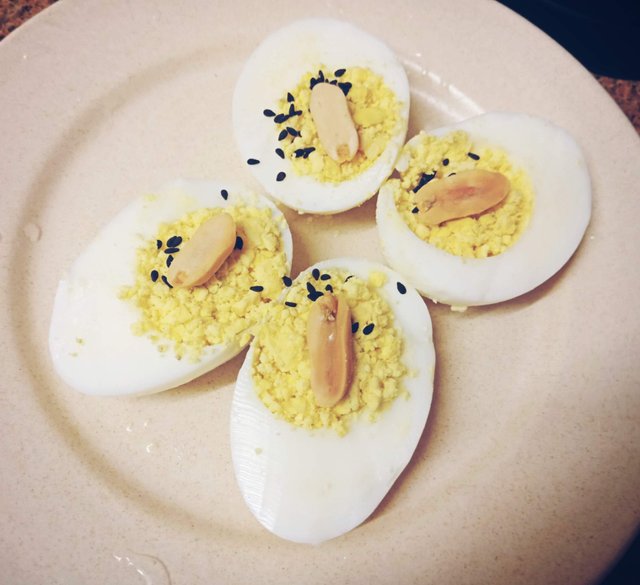 As it look too plain without mayonise, mustard and etc, i added some black sesame and peanuts to it.
Taste plain and light. 😋
Posted using Partiko Android