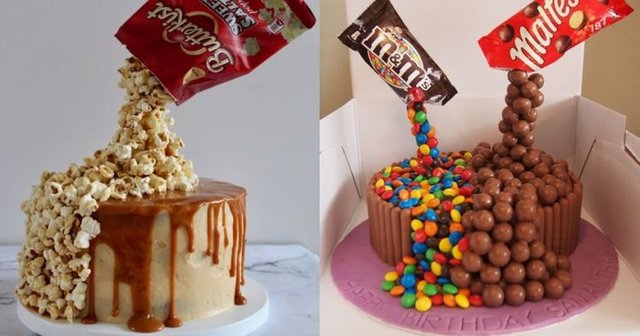 ---
Steemers, Cake or sponge cake is a cake that is often seen on some sacred events in one's life. Some people do use cakes as desserts or special dishes in certain events.
Ornaments on this cake is generally in the form of flowers or fruits. This creamy, soft cake is usually enhanced with a layer or icing and butter cream on it. But like in the world of technology, in the field of food there is also a new innovation that is not less than the others. Like this antigravity cake for example, because the decoration above the cake in the form of food and beverage spills directly from the container. What does it look like? Here's the preview:
#1. Anti-gravity cake with the M&M chocolate mix Maltesers.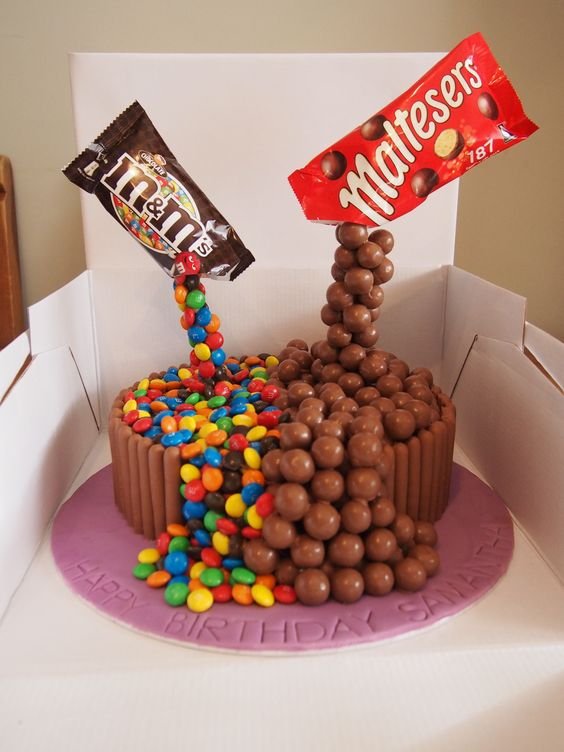 ---
#2. The sweetness of cake and caramel popcorn blend in one bite.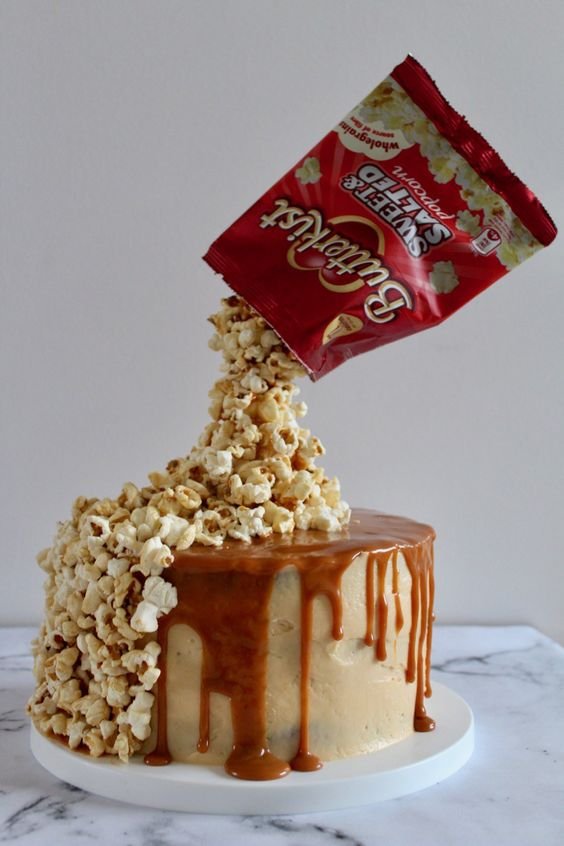 ---
#3. Chocolate Smarties combined with cake from wafers.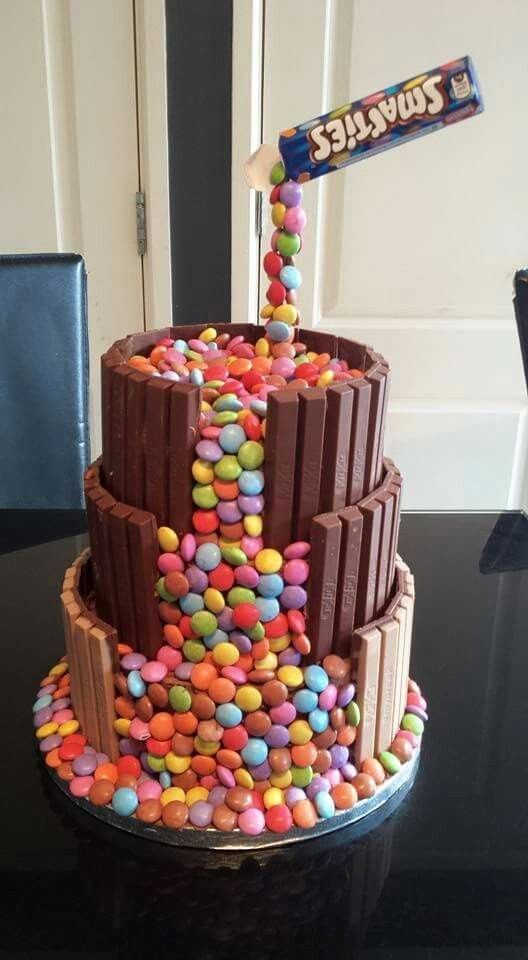 ---
#4. All round chocolate cake.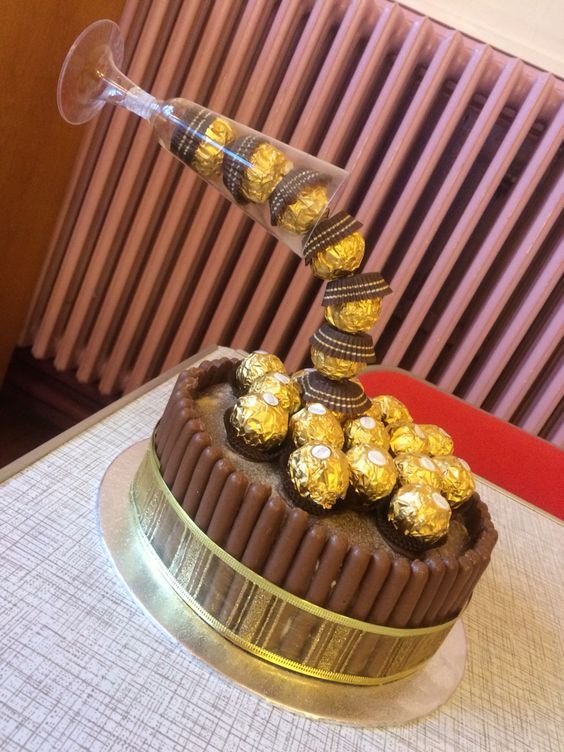 ---
#5. Nutella spills that melt above the cake.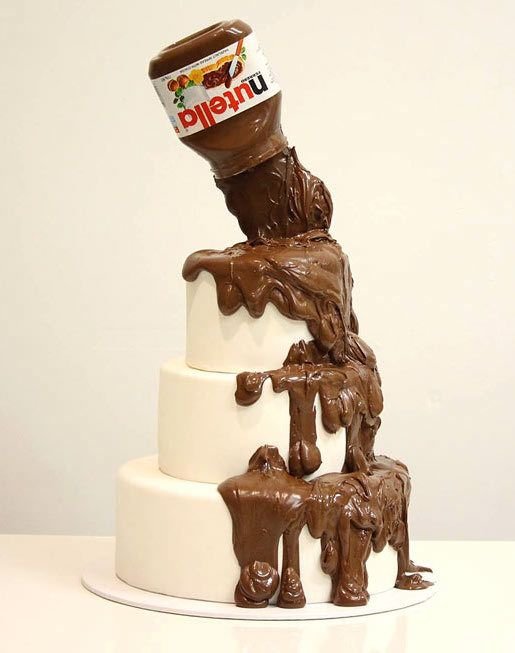 ---
#6. A cake combined with a mini oreo.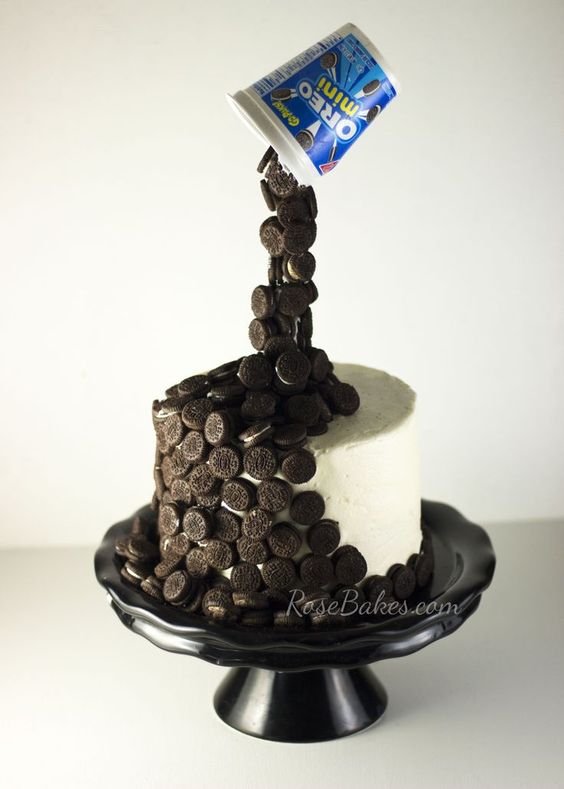 ---
#7. Coca Cola mixed with cake.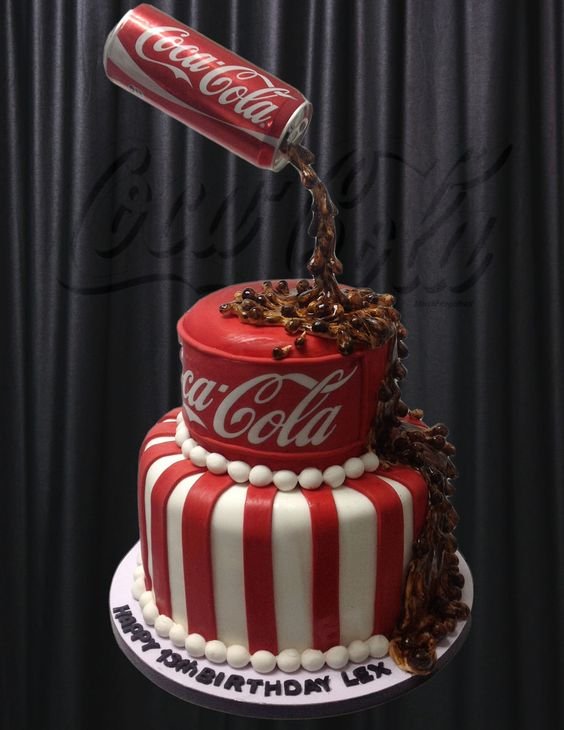 ---
That is the new innovation of plating a cake with anti-gravity style. Very artistic isn't it?
Thanks
Don't forget to follow me @syahardian
Article: brilio.net