🥂🍾📸 Foodie Adventures: Austin, TX part 2!
Part 2 of Austin, TX foodie adventure. Austin is known for being "weird" but there's nothing weird about the cuisine. They boast tastes from all over the world but if you want to get good bbq, southwest and latin fusion, and other craft dishes and cocktails, there are tons of restaurants in Austin to satisfy your pallet. One of our favorite places we visited while in Austin was a restaurant called ATX Cocina, Modern Mexican Restaurant. The flavors were AMAZING on all the dishes we ordered.
ATX Cocina: A new restaurant specializing in Modern Mexican Cuisine.
Slow cooked Barbacoa Short Rib with jalapeño-chayote escabeche, cashews. This dish was so tender and flavorful that you didn't need a knife. It was pretty incredible.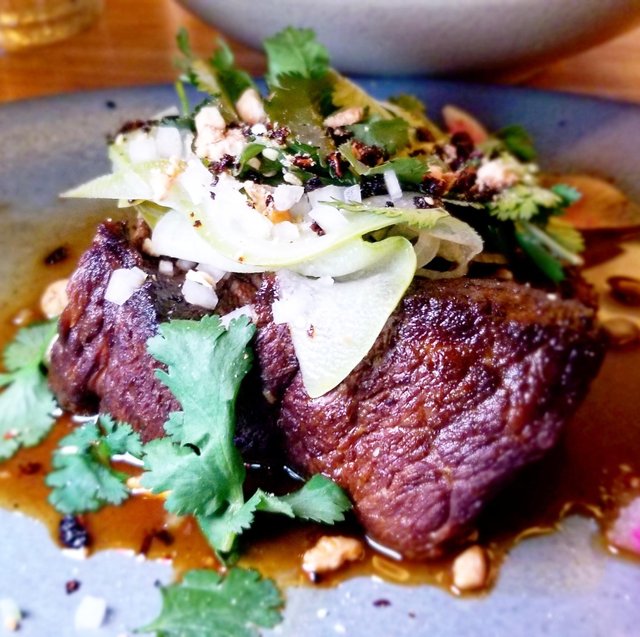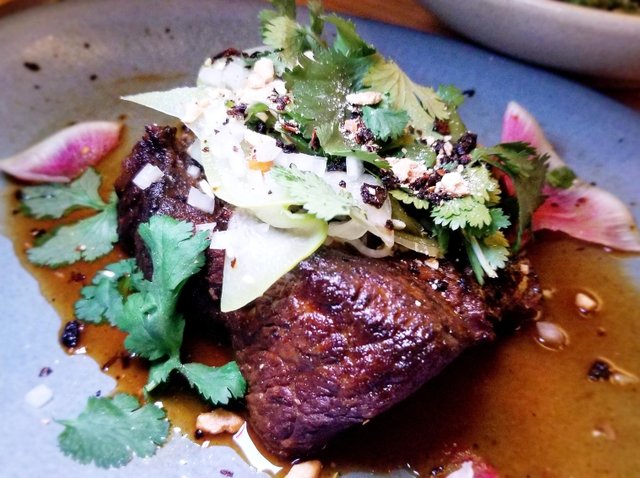 Crispy Brussel Sprouts with a Chile Verde chorizo mole. There was a surprising heat resonated in this dish that went very well with the short rib.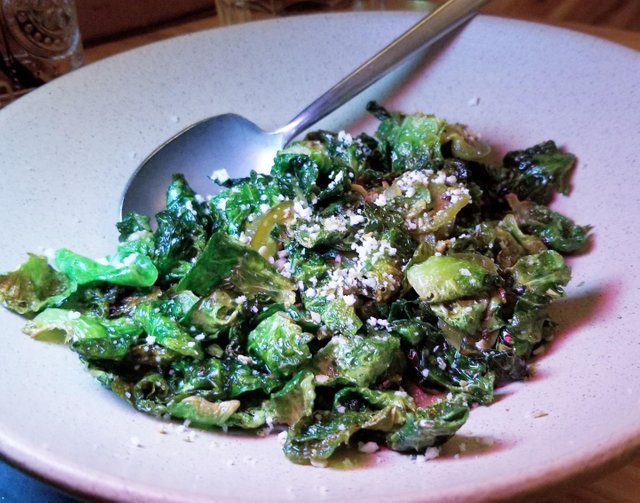 To end our meal, we had the ganache with flan flavored ice cream and spicy caramel sauce. The flan also had hints of cayenne pepper which was surprising to the palatte but worked with the dessert.