📸🥂🍝🍾 Foodie Adventures: A Taste of Austin, TX
Foodie adventures in Austin, TX!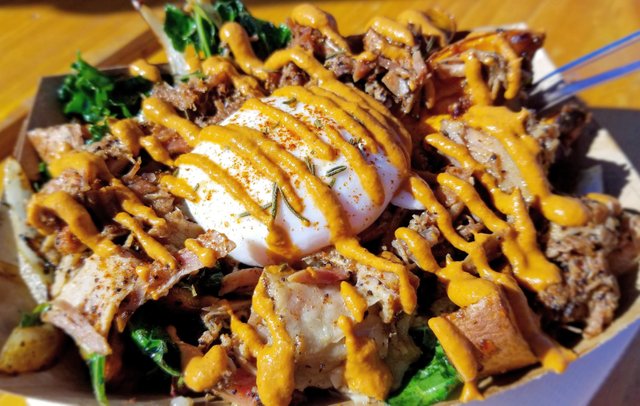 ---
My husband and I took a very spontaneous trip to Austin, TX.Our trip was short, but we wanted to get the most out of our adventure. When we think of Austin, TX food scene, I imagine innovative craft and fusion foods, excellent bbq, and a taste of southwest mixed with south of the border. We were able to experience a little of all those tastes during our trip. Here are some highlights of our foodie adventure.
** J Blacks Restaurant on 6th Street**
A nice little snack. Angus beef sliders with blue cheese, sauteed onions, mushrooms, and sun dried tomatoes. Served with crispy garlic fries.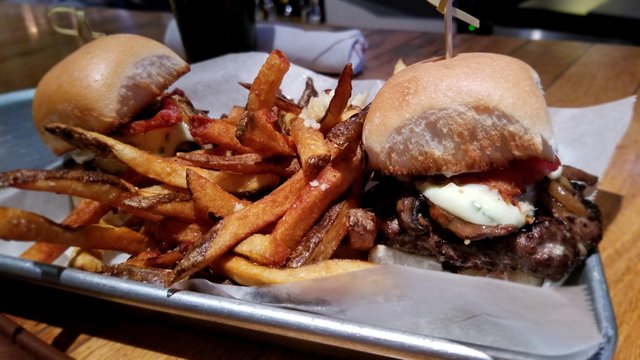 The cheesiest shells mac and cheese.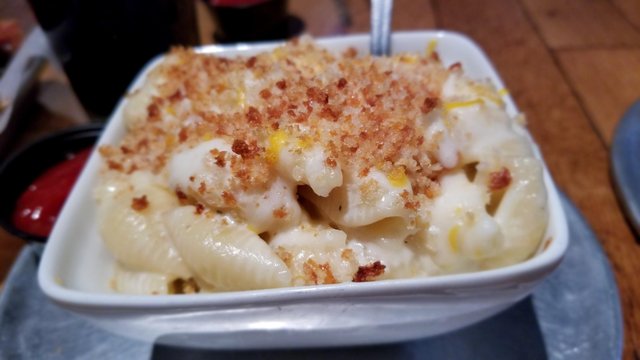 Paperboy Breakfast Trailer: Austin is known for inventive food trucks and this one topped alot of the "Best of" Austin lists. It didn't disappoint.
TX Hash- Kale, sweet potatoes, spiced pork shoulder, onion, pecan mole, and topped with a perfectly poached egg.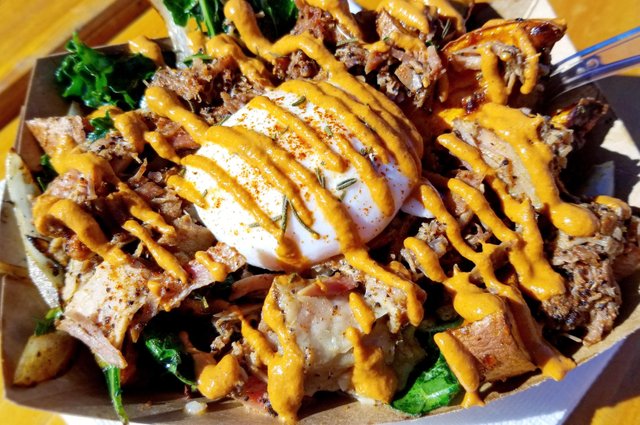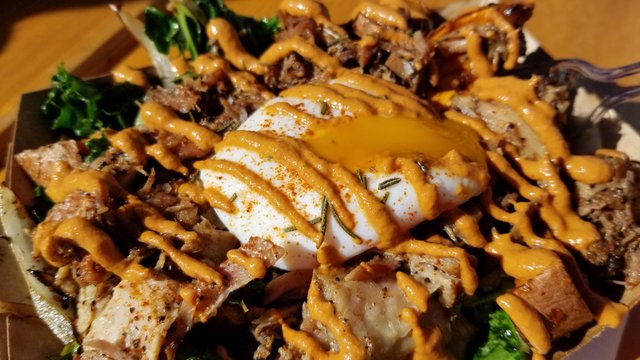 ---
If you liked this post, please UPVOTE & RESTEEM and feel free to FOLLOW me for future posts! Thank you!
---
Taken with Samsung Galaxy s8+
---
Donations in any amount is always appreciated!
For Bitcoin Donations Wallet Address:
1Dj7ZxFwr97mfycS8Bf8H4vmEehAkKXFmW
For Ethereum Donations Wallet Address:
0x88c84933912203bC0A5B6feb32959329579d3A47
---
If you enjoyed this post please upvote, resteem, and of course follow me for future posts. Keep on steeming! 😉
👇👇👇👇👇👇