I spent two months working in Seoul, South Korea recently, which was a delightful experience in so many ways. Most obviously in indulging in the vast variety of culinary delights that Korean cuisine has to offer.
I spent around USD 10-15 per day eating out twice each day(!!!), so it was all very affordable. I felt the need to share this magnificent experience through some photos I took while there.
If you like it, I will post a continuation :)
Here are some impressions: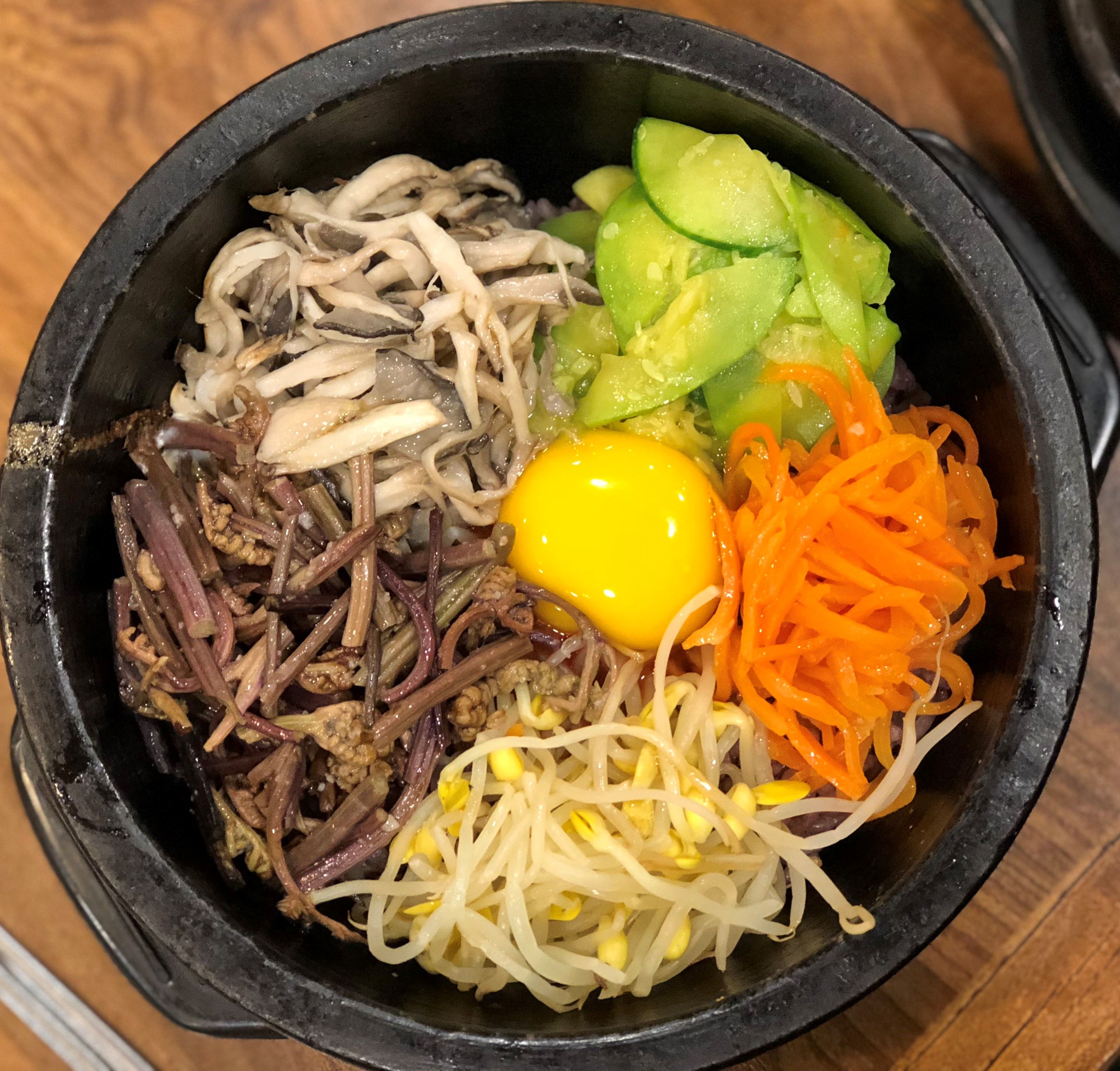 Dolsot Bibimbap (돌솥 비빔밥)
Bibimbap could be considered the "Korean Pizza", since you just put whatever you like in it. It's a staple of Korean cuisine, but the Dolsot variety is different because it's served in a hot stone bowl. The piping hot bowl continues to cook the rice underneath all the goodies to a delightful, crunchy, caramelised layer.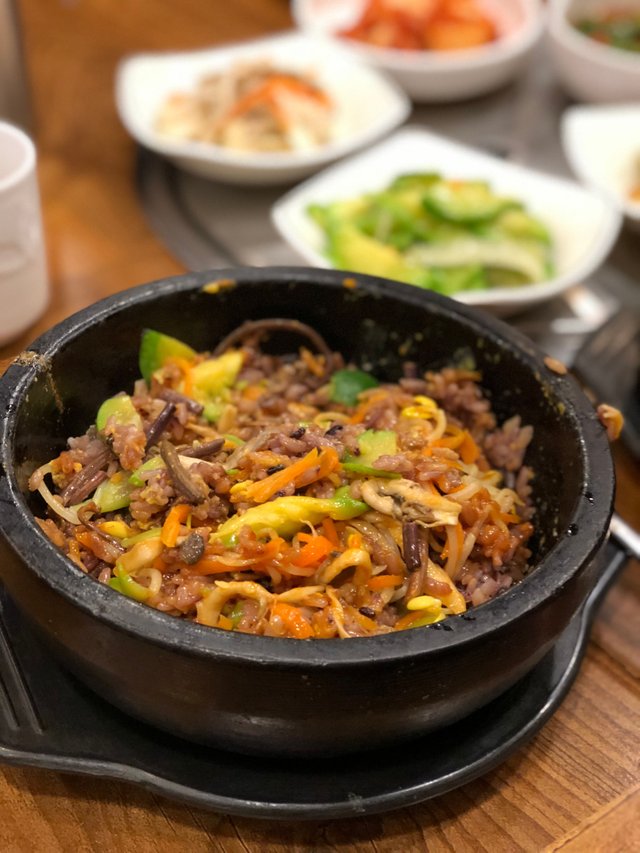 Dolsot Bibimbap (돌솥 비빔밥)
After letting the rice crust up a little, the mix-up is the way to enjoy this "meal you can eat every day".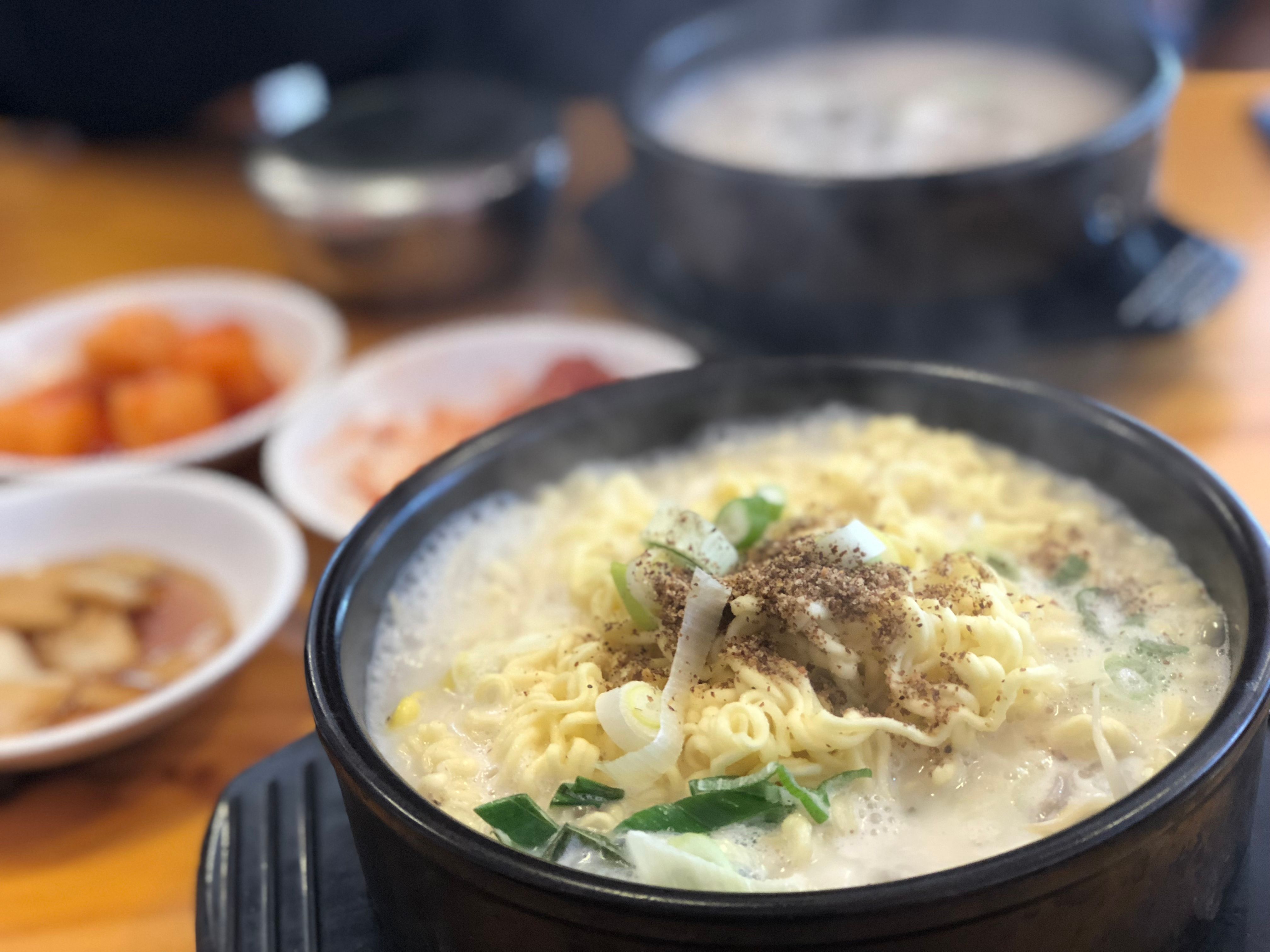 Seolleongtang (설렁탕)
This bone marrow soup with noodles is all the nourishment you need. It's an instant cold-cure and tastes fragrant and full.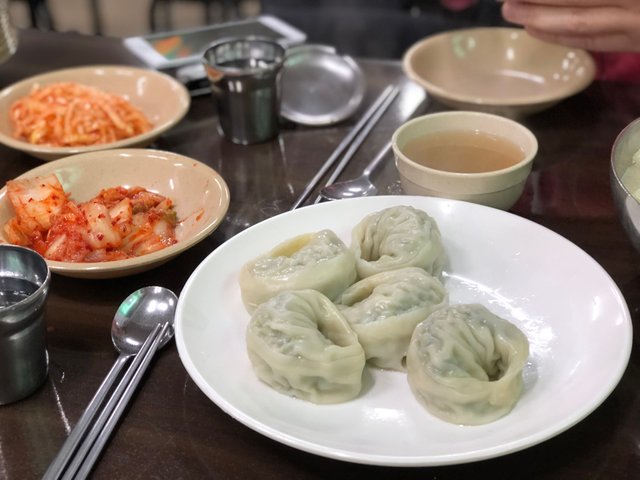 Mandu (만두)
Korean steamed dumplings. Impossible to make at home and filled with a vegetable mixture. Incredible and cheap.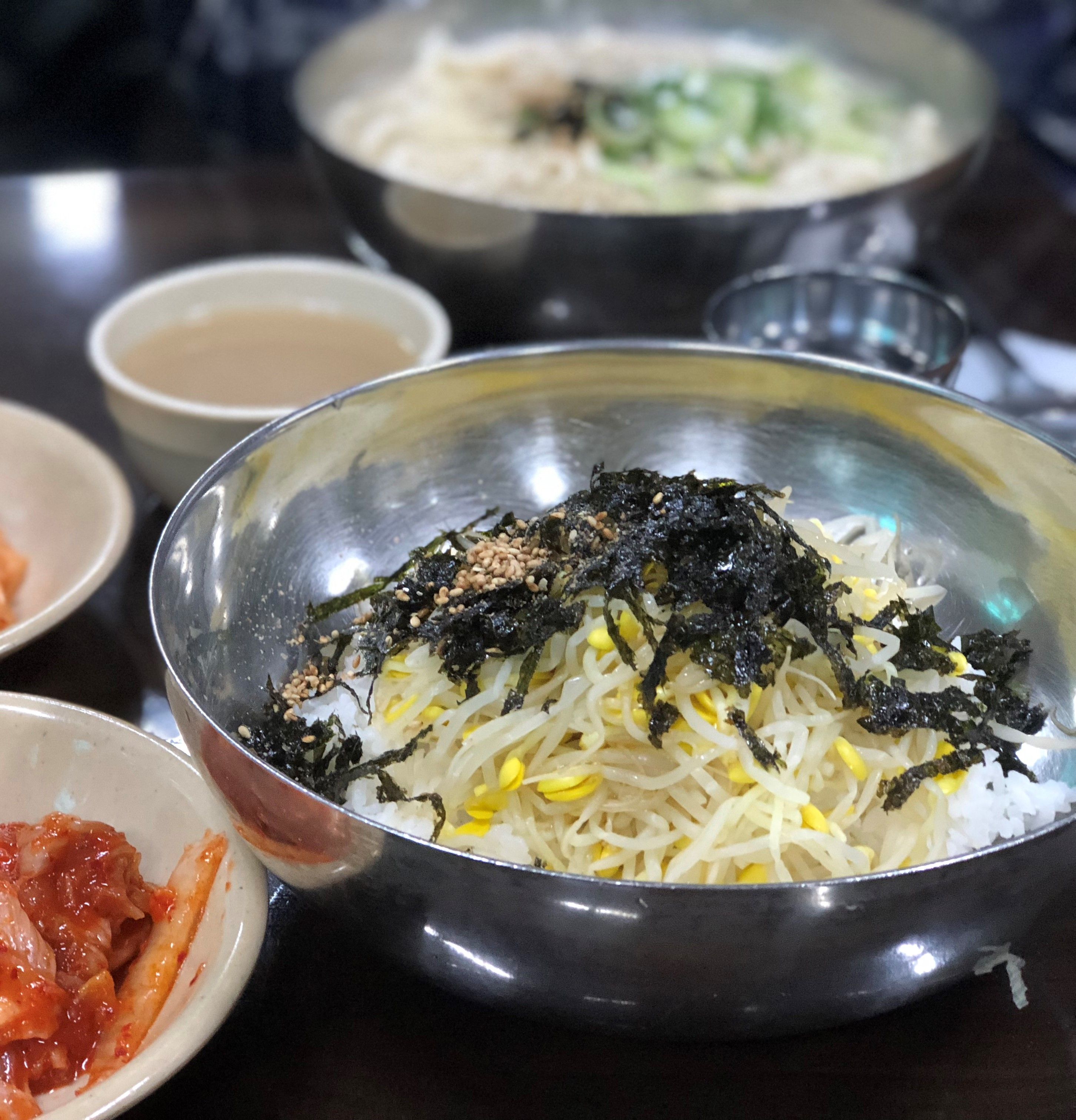 Kongnamulbap (콩나물밥)
We had the mandu with an affordable and huge portion of soy bean sprouts on rice and kimchi. Felt so healthy that day :)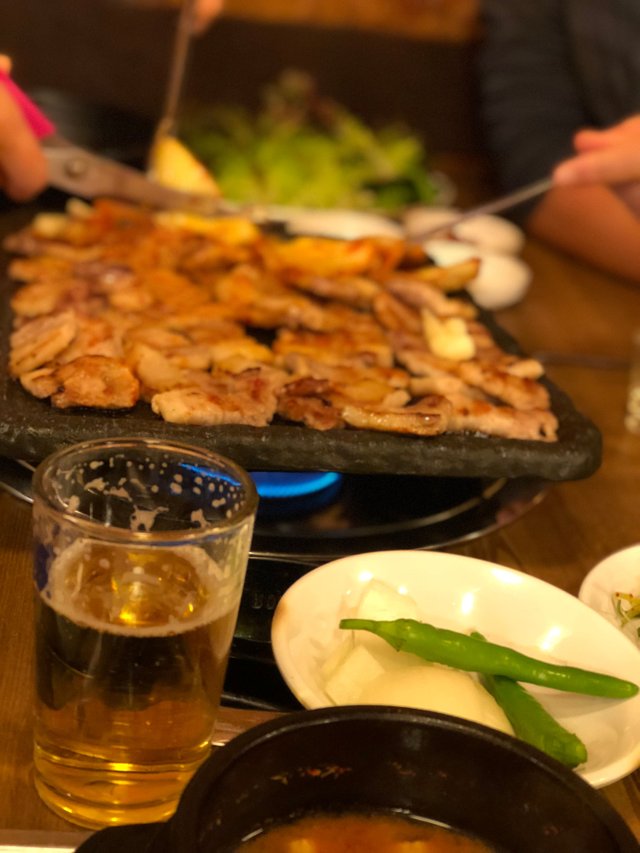 Kimchi Samgyeopsal (김치삼겹살볶음)
Finish off a hard day's work with some fried pork belly and let the fat run through layers of kimchi leaves. Of course, add beer.
---
If you enjoy these types of posts, I would be really happy about a follow!
I love food and exploring food culture in many places. Stay tunes for more from Korea and also a lot from Japan!