BOODLE FIGHT
The Urban Dictionary defines "boodle fight" as "a military style of eating," in which food, piled on top of banana leaves laid out on long tables, is to be taken with bare hands washed with water from jugs prepared on the side, which "eating combat" begins when the signal is given.
Food at the top: Fried Chicken, Grilled Pork, Garlic Shrimps.
This entry is initiated by @juliank's #foodphotography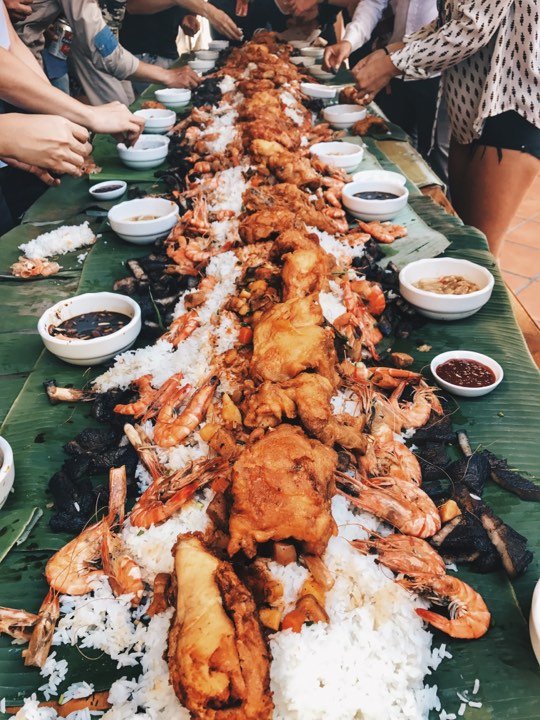 Be sure to click on the image to view full screen!
| | |
| --- | --- |
| Category | Food Photography |
| Settings | HDR |
| Camera | IPHONE 7PLUS |
| Lens | Built in Camer Lense |
| Location | Philippines |