#foodmodel: Week 6 Contest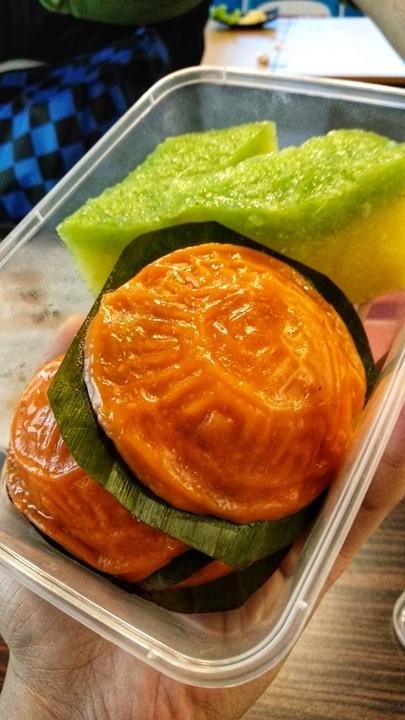 This turtle-shell-look-alike is one of the kuih (in Malay, a.k.a pastry in English?) that I like very much! In Hokkien it is called Ang Gu Kueh, if direct translate to English it is Red Turtle Rice Glutinous.
It can come in different fillings like green bean, red bean and peanuts. The one I particularly like is the one stuffed with peanuts. I see peanut I buy! But this one is specially made by my friend's grandma who has been selling kuih for years... I can hardly find one that stuffed the peanuts inside generously! If I know how to make this stuff, I might open a stall and sell it!
---
#foodmodel is a contest by @iamjadeline. Since we are in the trend of "Let my phone eats first", might as well participate and join the fun!