#foodmodel: Week 5 Contest
Soluto!
This is the name of a small Italian restaurant. Actually I ain't so sure what it meant. Googled it up and soluto (in Spanish) means 'solute'. Perhaps it just means their food 'solutes' (suits) well in your tummy? Just a guess...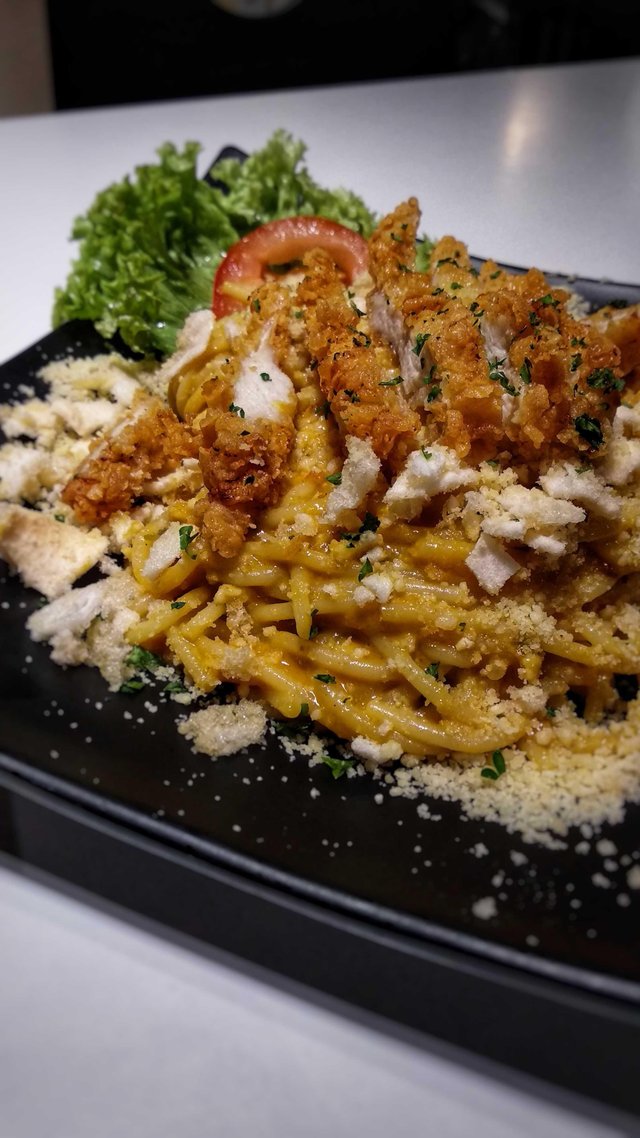 This is the Golden Sand Chicken Chop Pasta (aka Salted Egg Chicken Chop Pasta). This restaurant serves nice western meal and the price is acceptable too. This plate of pasta costs 3.5 SBD and they are very generous with the portion too! Not to forget they also have their foodtruck too but I'm not sure about the truck's operating place and hour.
---
#foodmodel is a contest by @iamjadeline. Since we are in the trend of "Let my phone eats first", might as well participate and join the fun!