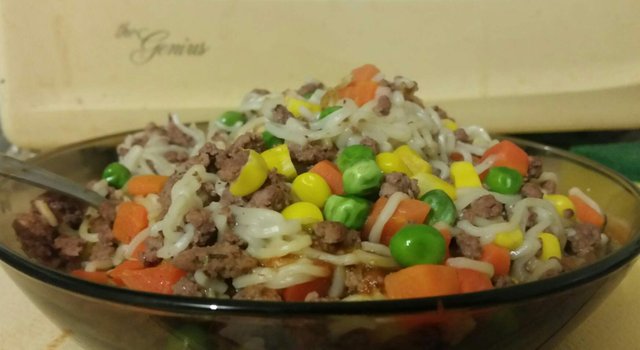 When times are tough, the tough get time. Or something. That doesn't make any sense at all.
Anyway, for those on a budget like myself, this is certainly a go to meal.
Here I have used 1 packet of Maggi two minute noodles, chicken flavour. (It was a 10 pack for AU$2.20).
Grass fed beef mince. You don't need a whole lot, but buying it in bulk you can freeze it.
Frozen veggies. AU$1.60 for a kilogram bag.
Pasta sauce as a final embelishment, although I ran out here.
This is an entry for #foodfightfriday #fff
Posted using Partiko Android