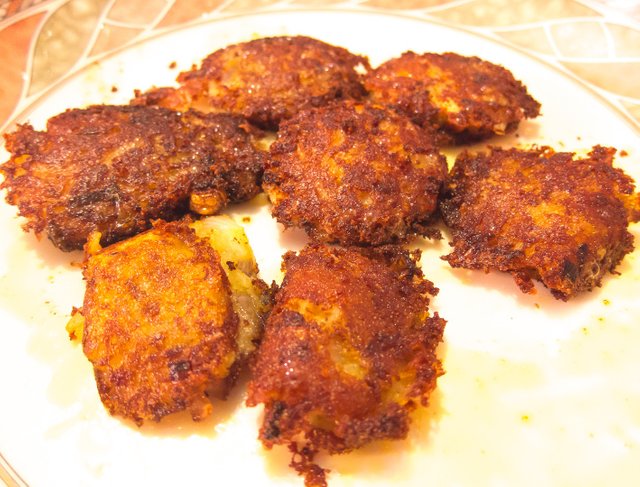 ---
Hello steemians today i made some aloo pakoras, we Indians love aloo pakoras, if you ask about aloo pakoras in India, everyone will know about it. i really dont what do they call in English, but i definitely can tell you what it requires to make this.
*boil 4 to 5 potatoes for half and hour until they get soft
*after boiling pill out the potato skin
*add some sliced green chilis,chopped onions and little bit of salt
*after that smash the potatoes along with the chopped onions and green chilis
*and give them a thorough mix
*then heat up the frying pan
*add some vegetable oil or any other cooking oil of your choice
*and then divide the smashed potatoes and make them small pieces like the size of biscuits
*then fry them one by one until they turn crispy golden brown, and also flip the other side so that you get good taste of it.
Thats all folks.
Now prepare your own aloo pakoras at home and enjoy.
Thank you
@tennysonck
---