Turkey Crock-pot Experiment!

Shiitake, Okra, Cherry Tomato, Rosemary.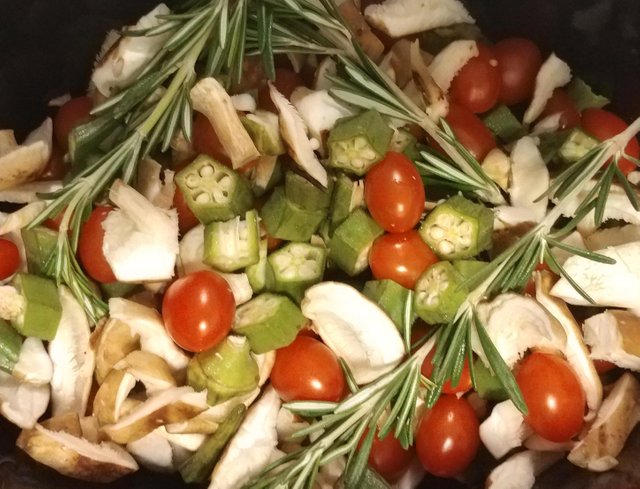 This is my cat Frodo, he was raised by an alleycat. He is pugnacious and very warm. His nose never changes colour. Today he will be making sure my spelling and grammar are in check!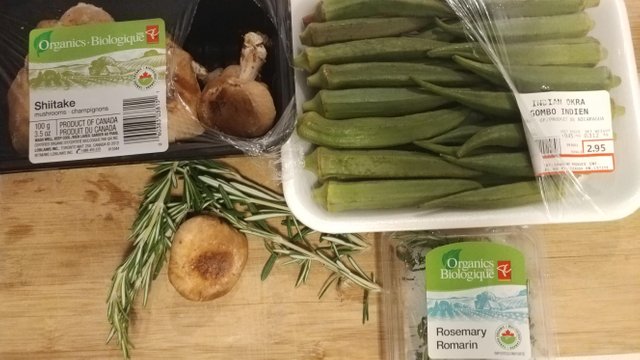 Here are the base ingredients; there is a significance to each choice. Shiitake mushrooms are superior to button mushrooms in both taste and texture, especially when cooked for a longer period of time. Okra is very mild and naturally thickens the juices from the turkey and vegetables, making cornstarch unnecessary. Rosemary is hearty and the flavour comes through if you stay on low heat. Cherry tomatoes are amazingly flavourful and mix well with the dish, they also have their flavour transformed as they roast over time.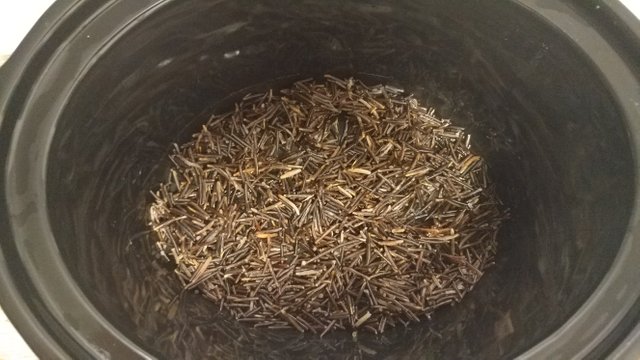 This is just organic wild grain rice, it is very hearty and stands up well in a crockpot. I blanched this rice first before adding it to the bottom layer of the crockpot. The vegetables go on top, and then the turkey. Nobody wants to see raw turkey covered in sage! I'll jump straight to the finished result!
I was starving by the time I 'plated' this, and it's very homogenous looking! It tasted amazing and was very healthy, and the turkey thighs I used were completely falling off the bone! My home smelled amazing and for under $20 I got 3 massive high-quality meals. Everything tasted really great, and even the rosemary sprigs themselves were tasty!
I will admit this is a bit lazy cooking for myself, but I am trying to step it up since leaving the food industry as a Chef. I am a very simple cook when it comes to preparing food for myself. Hope this inspires you to make a nice meal tonight! Keep it simple, keep it safe! Follow me @zastels and my cat Frodo, I'm here to entertain!