Green Eggs and Vegetables

I visited a farm next to a nuclear power plant, it was a nice quiet place. They sold green eggs from chickens, and eggs from exotic birds I've never heard of before called quails. The farmer described quails to me as a nearly invisible — highly intelligent — invasive ground bird that has the concentrated flavour of a damp forest floor.

They're highly sought-after and nearly impossible to trap. After talking about quails the farmer looked spooked and became quiet, so I dropped the subject.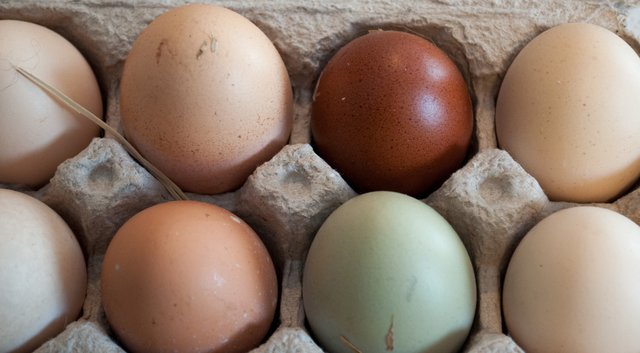 These eggs are actually from Wyevale, Ontario! Hydro Electric Power. I asked for all green eggs but the farmer said the green eggs are too rare to supply everyone like that. I asked him how many green eggs he was keeping for himself; he got quiet again.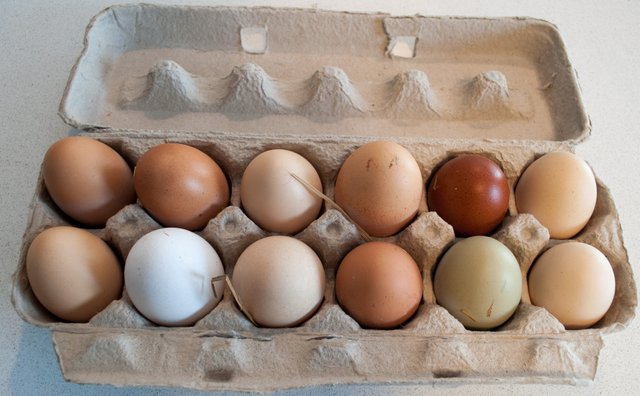 It's a fun and scenic drive here; you can get eggs, honey, produce, almost anything a man would need to make bread. Some people put signs up claiming they sell eggs, but they just want people to come to their door to talk to them. They always want to show me their bees and I just say no just the eggs thanks goodbye.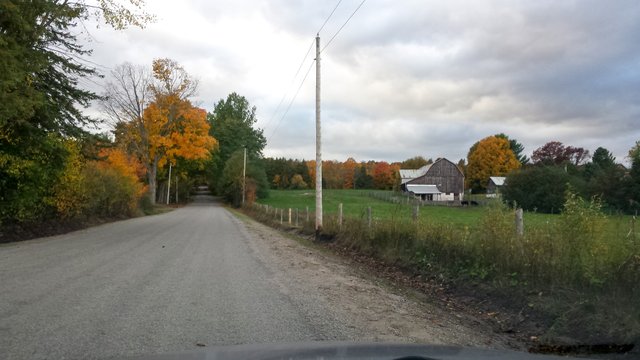 Many old barns decorate the scenery, kinda like castles in Europe. Obviously, barns are more impressive.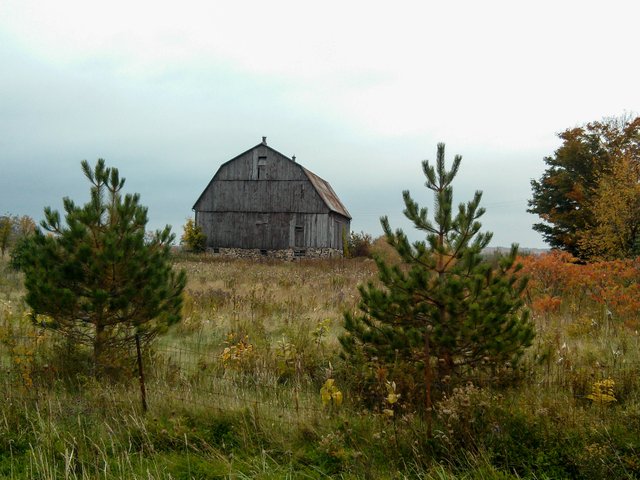 These barns are keenly watched during Tornados.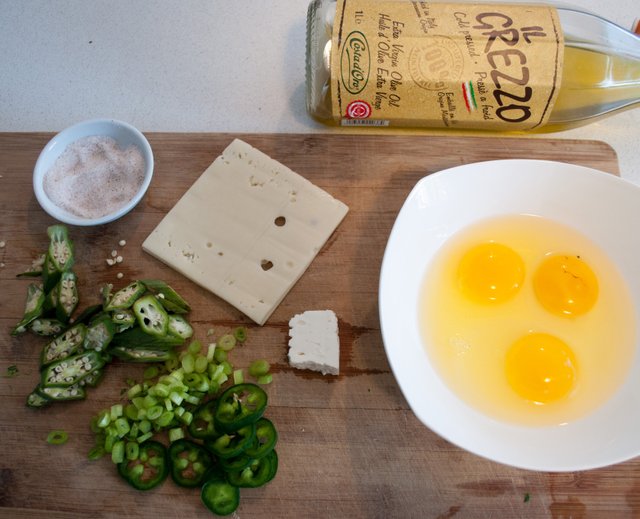 Okra, jalapeno, green onion, swiss, feta, and my favourite cold pressed olive oil. I love pink salt < 3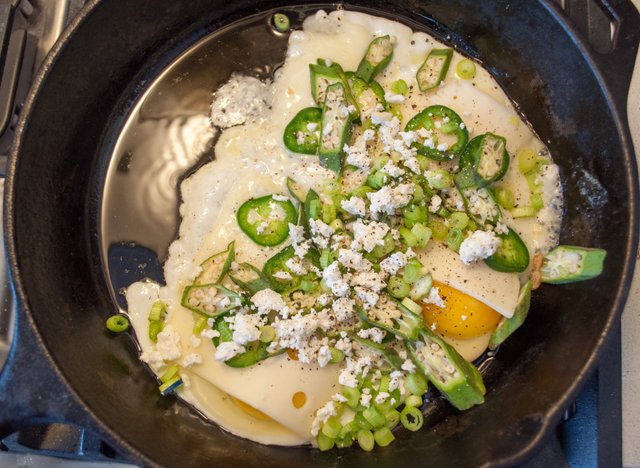 I preheated the pan on low gas before putting her in the oven. The oven was set to 325 so I could walk away and be forgetful without overly severe consequences.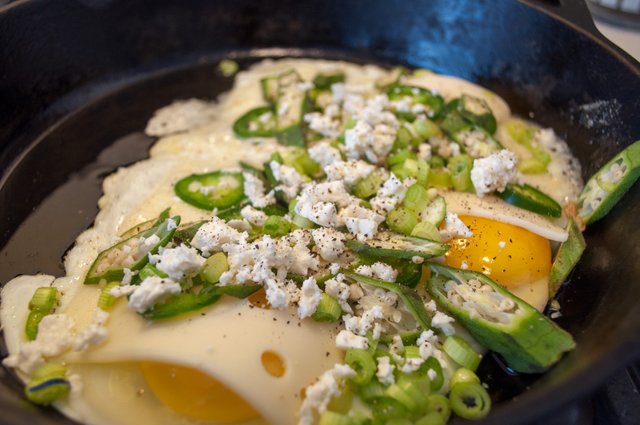 I have a black pepper addiction, and people just laugh when I admit to my vice. There currently does not exist any known program to help people with a black pepper addiction. I'm left to fend for myself, and I'm trying the harder white pepper as soon as my guy can get his hands on it.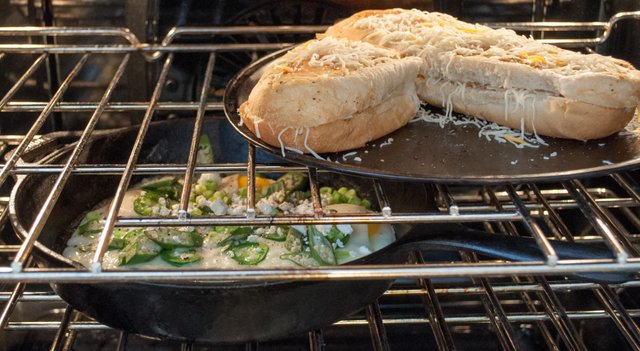 I serve toasted cheesy bread alongside because unless I negotiate with myself through life I end up buying a lot of chips to compensate.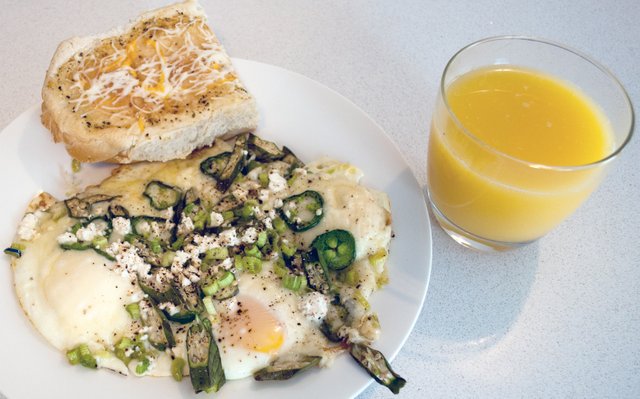 Yes, I could taste the farm.
Upvote and follow me, all the local farmers are doing it!