Colourful Breakfast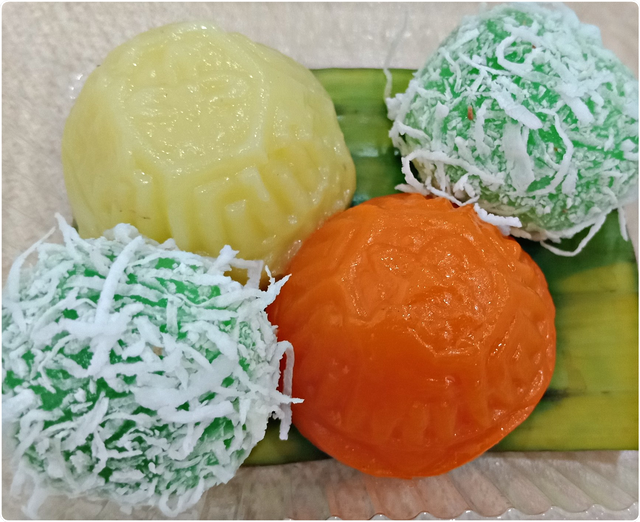 My breakfast today was boxes of tiny colourful and adorable kuih (a malay word).
Hardly had these kind of breakfast here. So was delighted to see it.😍
---
All are nice but I like this plain kuih the most 😍😋😋...yummy yummy...not sure exactly what is it made of but think its just flour with abit of sugar?...yet i like its simplicity. I don't even know its name, just know to eat it haha 🙈
---
Anyone know how to make it? 😊
Thanks for stopping by.
Posted using Partiko Android