Food good for health is advertising pepes and vegetable salad
 I like to consume healthy eating for healthy salad vegetables and fish enjoy pepes tastes to delicious, made from ground peanuts. There is a myth that has been prejudiced to the material, which says that peanuts can cause acne and others. Truly a myth that makes some people fear and should really straightened out. And there's alsoa trust such myths, but continues to be Stoic and eat if presented a plate of fish served with vegetables and pepes. eaten voraciously without thinking about anything important, and loved the food satiety.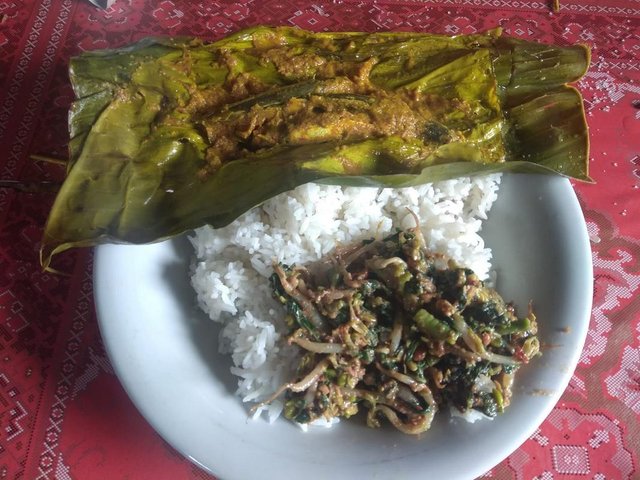 At Kelso are also often added the basil leaves an awful lot to health benefits also added sliced cucumbers, also known as fruit vegetable anti cancer so often juxtaposed with fried foods and burned like pecel catfish and grilled Satay or ribs.
The first fish pepes properties can assist you in controlling cholesterol levels. This food has fat compounds that can be used as a cholesterol controller. This is because the content that is in these foods have the ability to stimulate the discharge of a good nature kolestrol for our body.
Hope you liked my article and if there are errors in the article I beg in the correction. thanks.