Just a quick pic today Steemians. Nothing special but it tastes great. So we made a little veal duo. Sous vide cooked veal, and sous vide cooked sweetbread.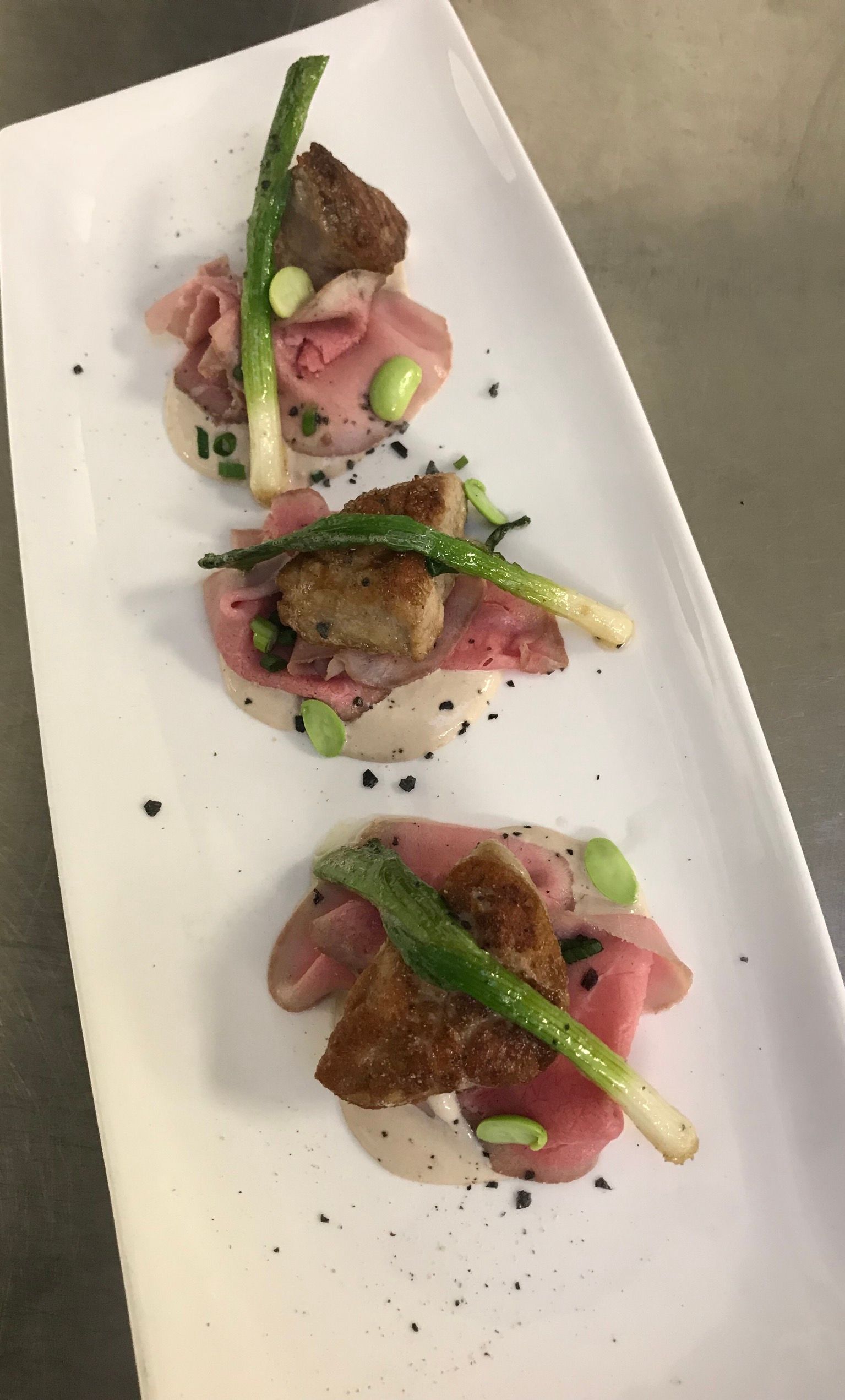 I already wrote an article about "Vitello Tonato" a couple months ago. So if you like the recipe...
https://steemit.com/food/@tomber/vitello-tonato
And i also gave you the recipe for cooking sweetbread sous vide in this one...
https://steemit.com/food/@tomber/sous-vide-sweetbread
So now we made a mix of both. Cold Vitello Tonato with a nice warm crusty baked piece of sweetbread on it. And by we, i mean me and @verelst who has prepared the plate in this picture.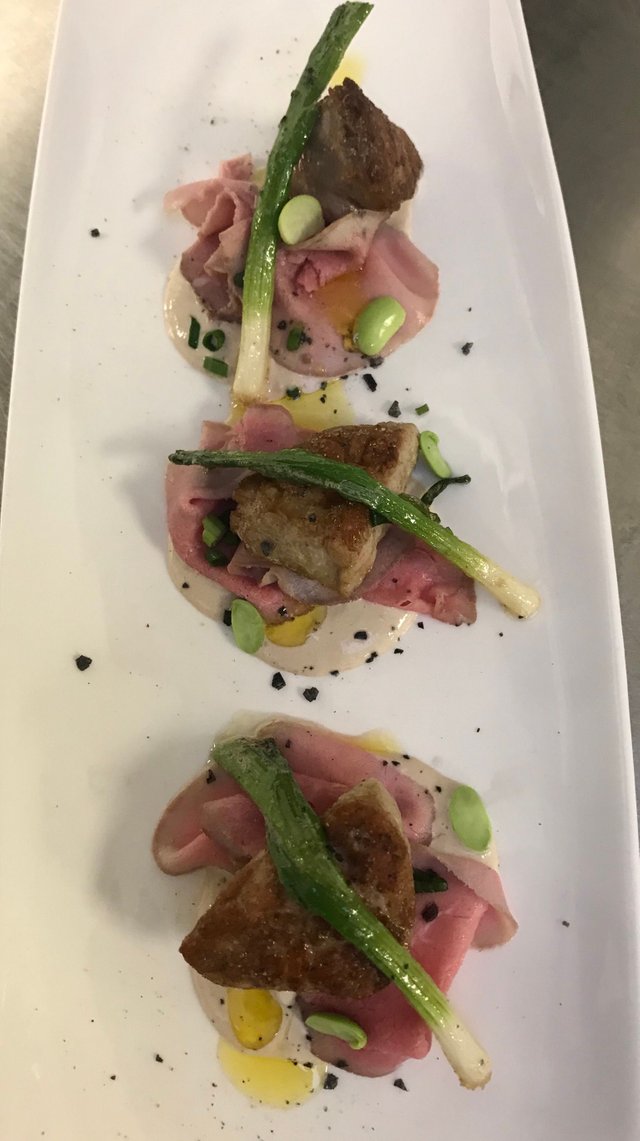 Garnished with some edamame beans, black falksalt, arbequina olive oil and little baked spring onions. And ofcourse creamy tonato sauce.
Just a simple dish, but not bad at al!😋
Ciao