DELICIOUS CHICKEN ROLL
Good morning friends, I share with you this delicious menu, which I'm sure most of us love, a spectacular chicken roll, stuffed with smoked ham and pasteurized paisa cheese, here's the recipe.
---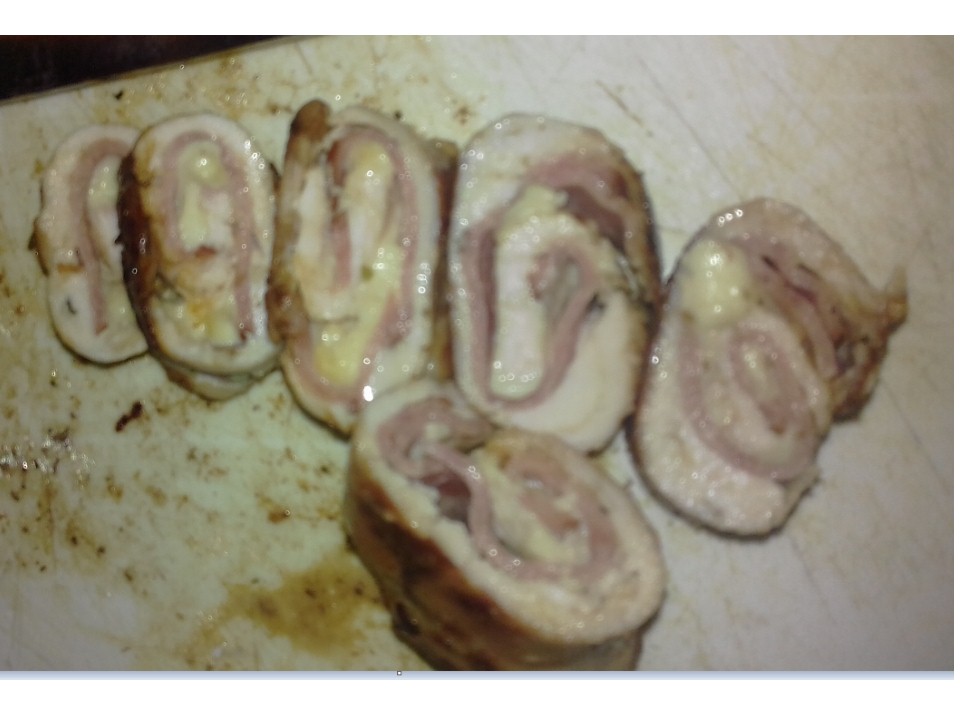 ---
Ingredients:
.- Chicken breast in fillet.
.- Sliced smoked leg ham.
.- Pasteurized paisa type cheese.
.- Adobo complete.
.- Sweet Mustard.
.- Garlic aged in olive oil.
.- French herbs.
---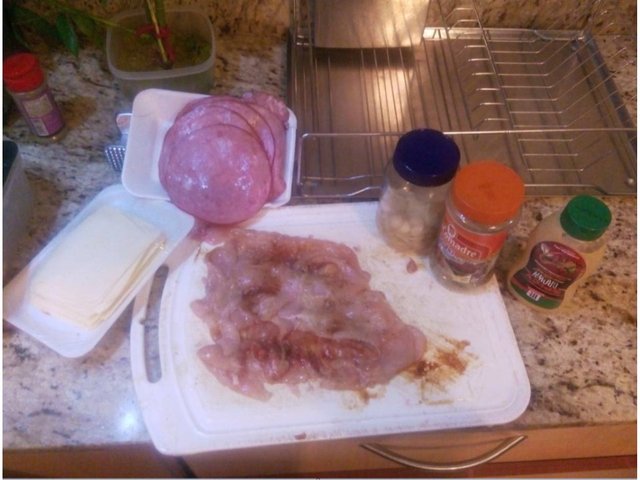 ---
To start, we lay a chicken breast fillet in a plastic bag and place another bag on top to step on the fillet until it is very thin. Then add the seasonings, complete marinade to taste, sweet mustard to taste, French herbs and a dash of garlic oil (garlic aged in olive oil).
---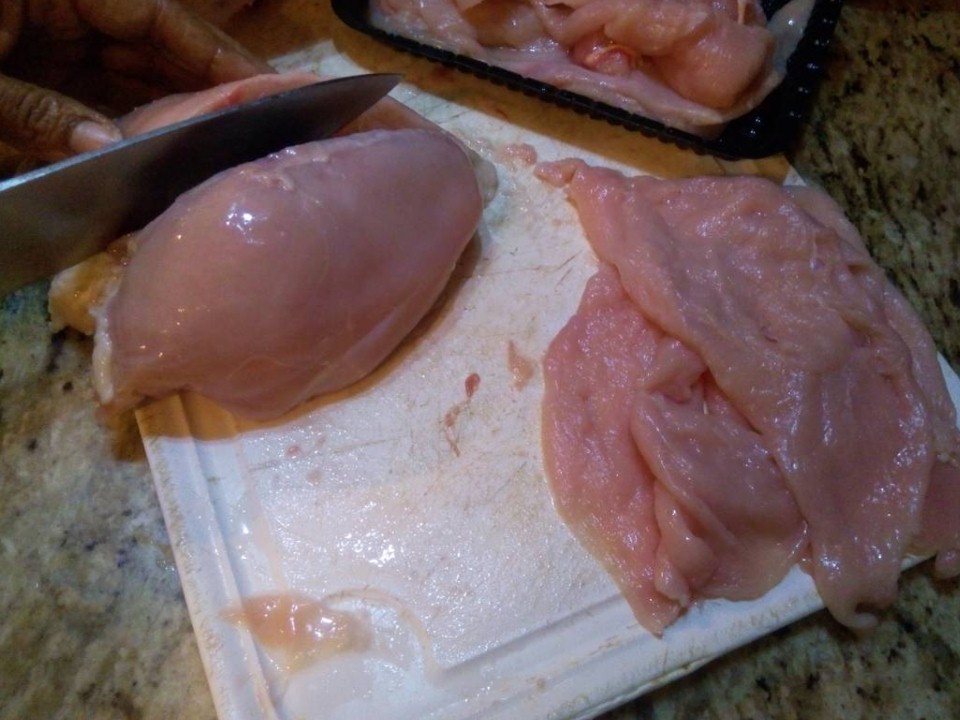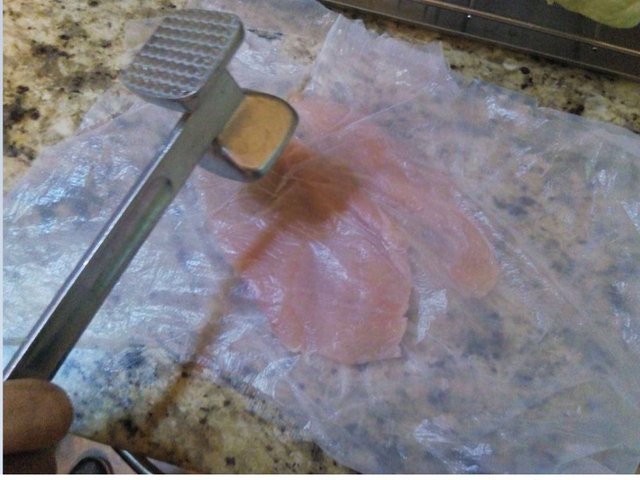 ---
Then, add a sliced smoked ham wheel and the slice of pasteurized cheese type paisa.
---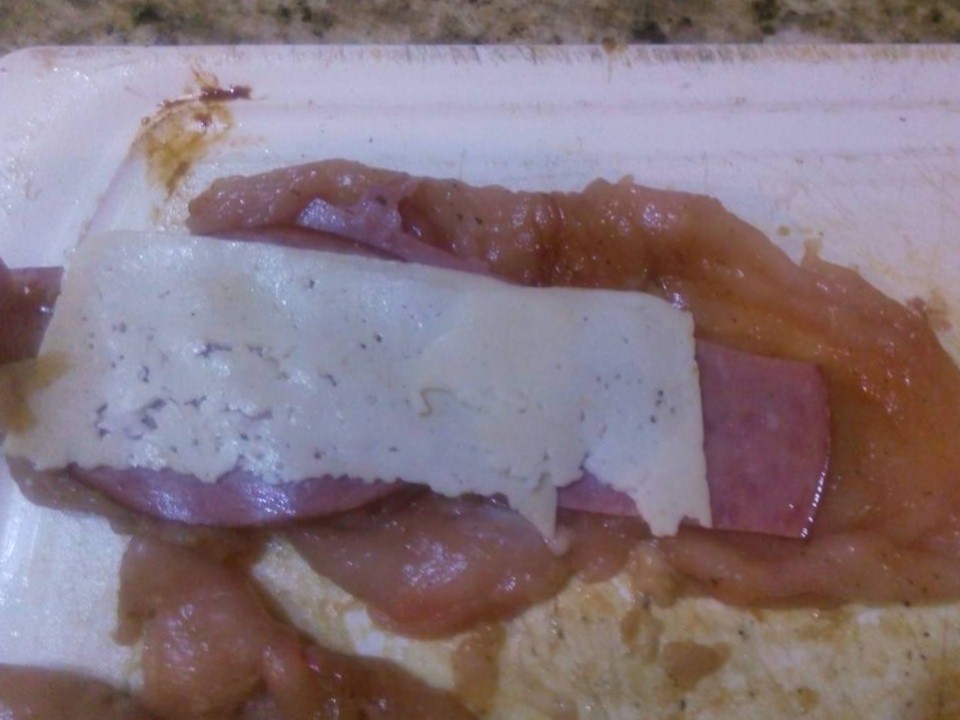 ---
Next, the stuffed chicken breast is rolled up and a few sticks or cooking threads are placed on it to help fix the shape of the roll.
---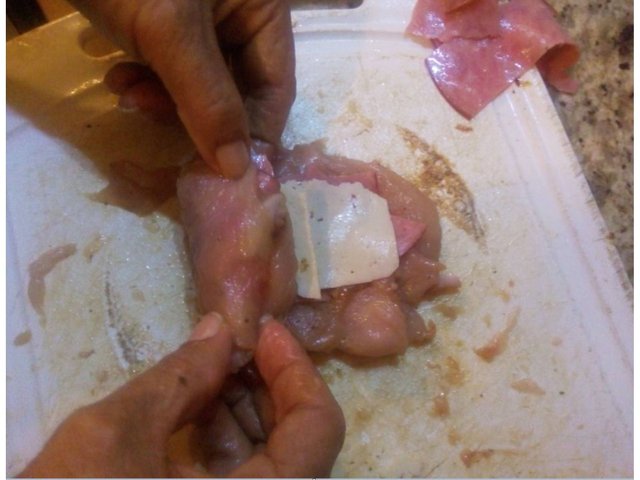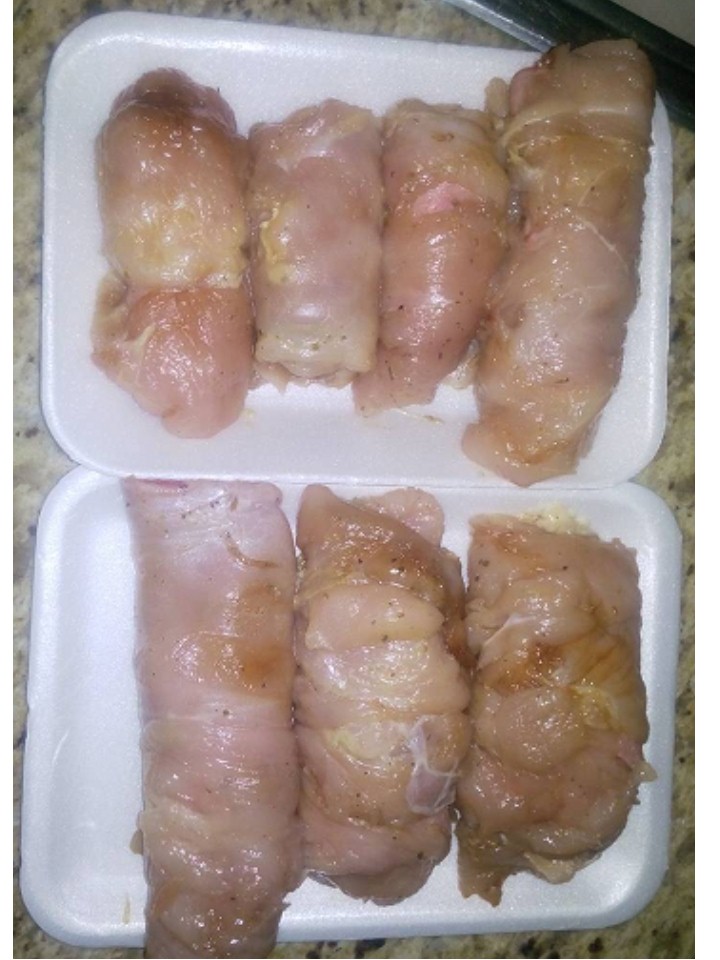 ---
Once the rolls are assembled, place them in the oven for 30 to 45 minutes until they are golden brown. This dish can be served with mashed potatoes, rice or vegetables. To garnish, you can add barbiecure sauce. I hope you enjoy it. I hope you enjoy it.
---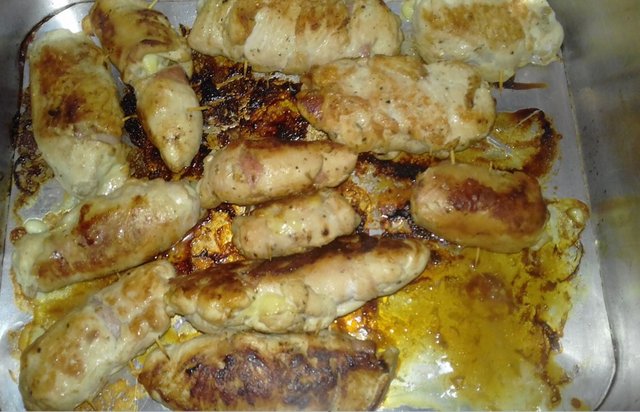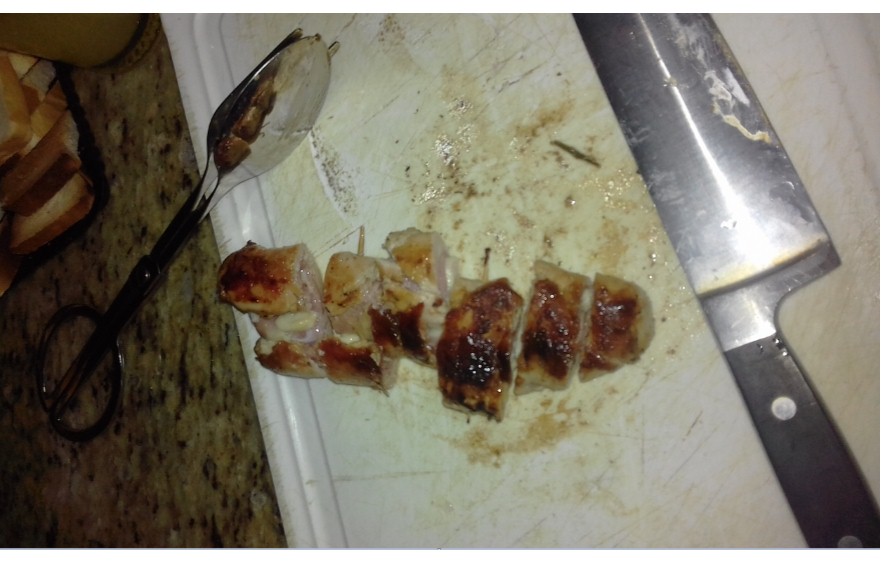 ---
I hope you like my recipe today, enjoy your meal.
These photos are my own, taken with my Samsung Galaxi S3 phone.