Healthy Vegans Don't Have to Spend A Lot on Groceries
I was so excited about my healthy haul from the Dollar Tree!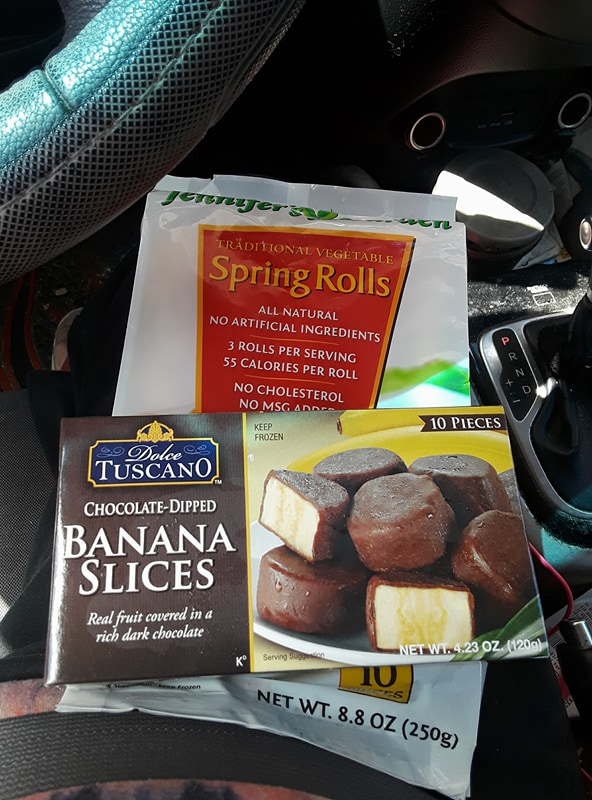 Even PETA is on the dollar store bandwagon when it comes to finding healthy vegan and vegetarian food for the amazing price of ONE DOLLAR. Look for great deals on frozen fruit and vegetables, canned legumes without any added meat, and frozen potato variations in dollar stores that are conveniently located in almost any neighborhood, city, or small town. Get the PETA tips here: https://www.peta.org/living/food/vegan-dollar-store/ .
If you're concerned about added salt, you take the simple extra step of rinsing off products like canned vegetables and beans before use.
Vegan Food From the Dollar Store
The dollar stores near me, specifically Dollar Tree, offers a lot of name brand vegan choices that are specifically oriented towards eating without using animal products. The vegan egg rolls in the photo above and the freeze-dried fruit slices shown below are a couple of great examples. I can also find name-brand, low-fat soy milk, dairy-free margarine, and a lot of other vegan products. They also have veggie chips and plenty of other vegan choices.
The chocolate-dipped bananas are marked dairy, but the ingredients only list soy milk, so I still figured they passed my test for treats, but if you really have to avoid dairy, you might want to do some more research.
Anyway, these kinds of food are really convenient for busy people, healthy, and cheap.
And these are the best!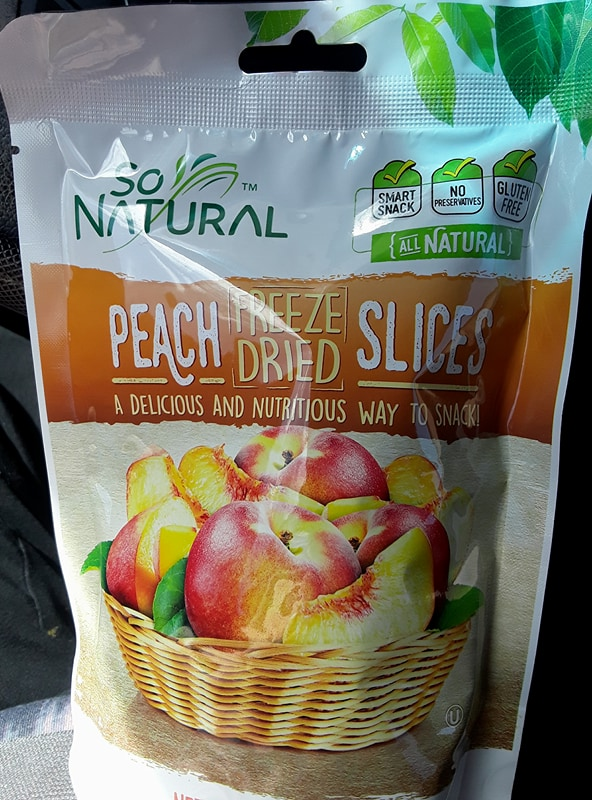 Anyway, you don't have to shop at Whole Foods, or as well call it -- WHOLE PAYCHECK -- to enjoy a healthy, vegan lifestyle. The dollar stores near me don't have fresh produce, tofu, and a few other things I like, so I also usually include a stop at a larger supermarket once a week. Still, I can buy a lot of staples for a healthy vegan or vegetarian lifestyle right at my neighborhood dollar store.
Sources:
https://www.peta.org/living/food/vegan-dollar-store/
My Own Photos
What Are Your Frugal Eating Suggestions?
Most specifically, I'm interested in ways to vary my diet and save money while sticking mostly to vegan and vegetarian food. You know I'll always slap an upvote upon RELEVANT comments. Thanks so much for stopping by.