Dear Steemians,
I decided to share my simple recipes because I have noticed most of what you can find on-line is either too complicated to follow or my favorite: it includes some ingredient that is very difficult to find or you have to run around 100s of shops to find it. So here we go, and guess what? The ingredients are in the title :), thats all you need. I will like to mention that the taste will depend on the quality of the products you buy.
Ingredients:
Pasta (500 g and buy some italian brand)
Mushrooms (champignon, cheap and you can find them anywhere, around 500 g to 800 g)
Pesto (based on basil, meaning the basic one, you can do it or buy a small jar of 200 g)
Dried tomatoes (the same between 200 and 300 g)
Parmesan (up to you some like more some like less)
Preparation:
-cut the mushrooms into thin slices, and frie them on a pan. Tip: Use the oil from the dried tomatoes usually they come in a jar with oil, if not use olive oil, if not vegetable oil, add salt and pepper.
-Boil the pasta (How? No comment. In case you do not know how, go to bed or eat the mushrooms that you fried :)
-chop the dry tomatoes
-Mix everything meaning the pasta, with pesto, fried mushrooms, chopped dry tomatoes and at last with the parmesan.
The nice thing about the food is that you can take it to work easily and if you eat it couple of hours before going to gym it will give you extra boost.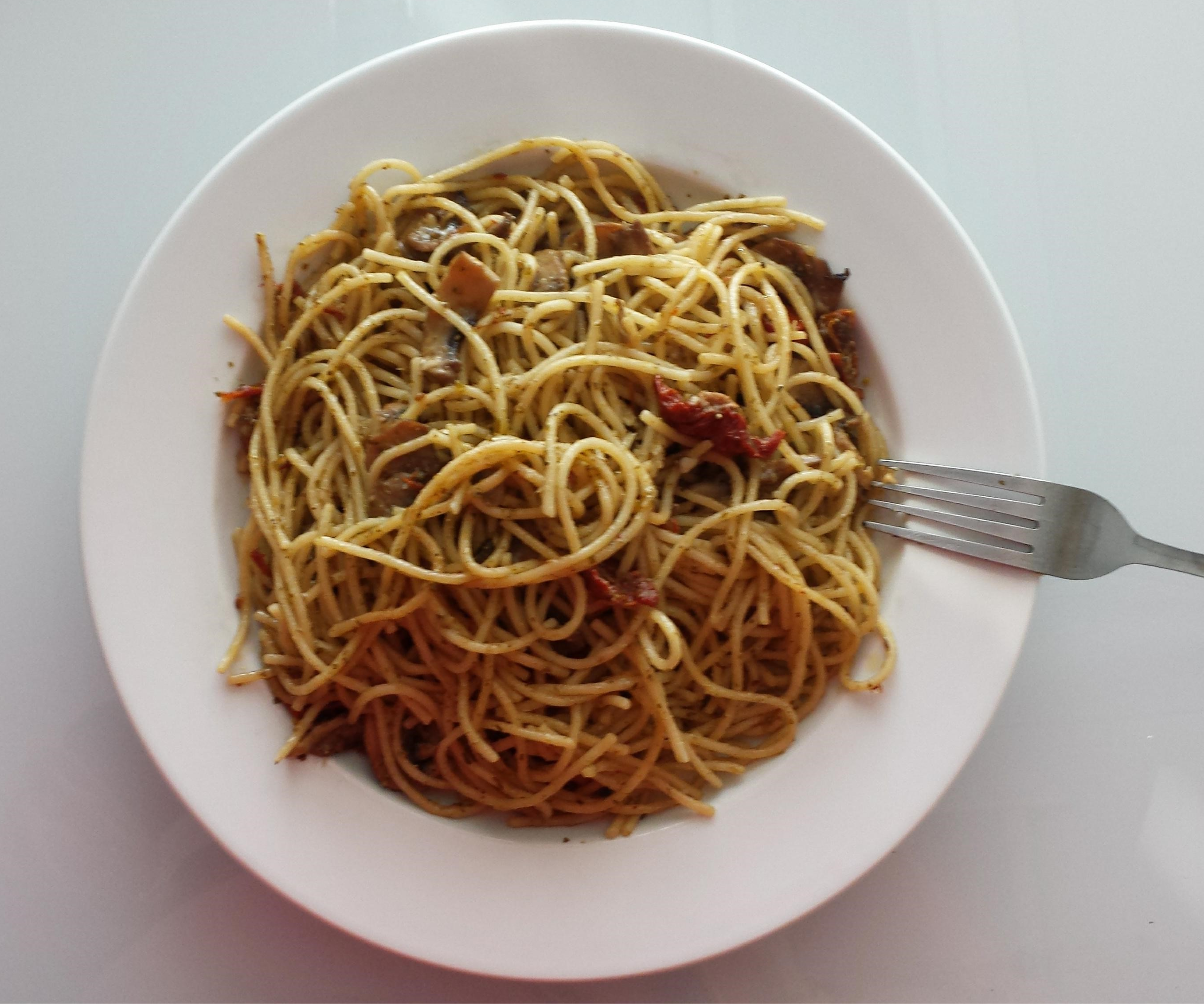 My opinion is food needs to be effective delicious and easy to prepare :)
What the Food to be continued :)