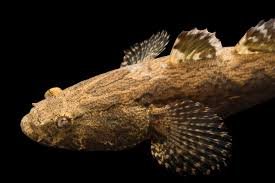 The Marble Goby
This kind of fish is very common in the Mekong and Chao Praya basins, as well as in Malaysia, Singapore, Indochina, Philippines and Indonesia. In Cambodia it is known as the Trey Domrey or Elephant Fish. For some Cambodians, it represents a mother. So eating that fish is just like eating our own mother.
The believe comes from the legend of a man that killed his wife and through her body to the river, where she was transformed into a fish. Eating this fish is actually a curse…
Though the claim is widely known across the country, usually people have their own beliefs in certain things, and somehow they still choose to eat that fish.