The tragedy of farm animals that are born and live in captivity only to end up on our plate.
A post addressed to people sensitive to the fate of animals and our planet.
Of course I know I won't save the world by posting it here.
I don't point my finger at anyone or lead any crusade against meat consumption.
I am writing this post with the hope that maybe someone will raise this topic and maybe thanks to this change my life.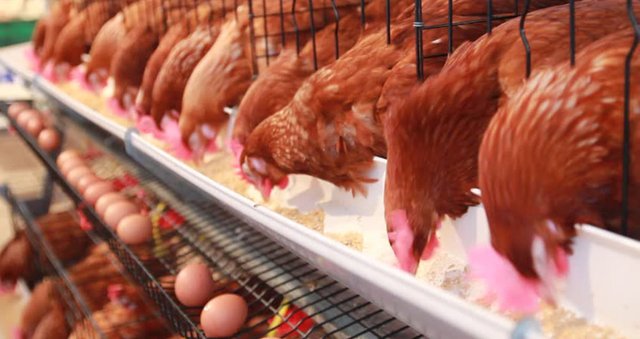 Some reflection inspired me to switch to vegetarianism. I thought what it was like
the fate of animals that are born and live in captivity. In scandalous conditions, unaware that their lives will be short and eventually end up on someone's plate.
The being who comes into the world is a consumer product. It is very easy for people to go to the store and buy some tasty meat for dinner, which is now a real Mendelejew table.
Chickens that are eaten live just over a month.
It is not a problem for anyone to go to the store, but I think that if everyone would personally kill just to consume, there would not be so many carnivores in the world.
When eating meat, we usually don't think about it because it is simply uncomfortable for us.
Personally, I assume that a healthy person does not need to eat meat, and nowadays there are plenty of possibilities for healthy eating despite excluding meat from your diet.
After these two years, not once did I lack meat, I eat reasonably normally without any special additions.
My life has changed, I encourage everybody to reflect on whether he certainly does the right thing and whether his conscience does not move him by reading this and being aware that he kills a living being just to eat it. The world is what it is, the less we eat meat, the less demand it has. Think it over my dear. Best regards.