"Russia has its own ideas about how and what to eat. Russian people like to eat home-cooked food, and rarely buy prepared meals at supermarkets. Usually Russians eat three times a day and prefer potatoes, which are eaten almost daily.
The three meals of the day in Russia are zavtrak, obed and uzhin. With the exception of zavtrak, there are no exact English translations for these daily meals. For example, the second meal, obed, is served around 2 p.m. and can be called either "lunch" or "dinner" in English. The third meal, uzhin, is served after 6 p.m. and can called either "dinner" or "supper"."
http://masterrussian.com/russianculture/meals.htm
Do Russians Eat Fish?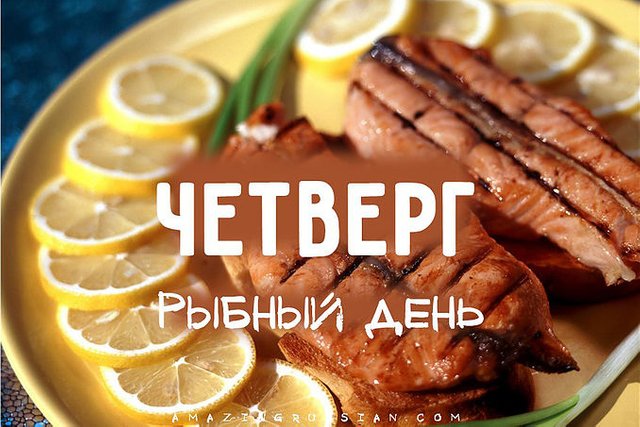 Friday is "The traditional fish day for most nations/peoples with a christian background", NOT IN RUSSIA, IN RUSSIA IT IS THURSDAY!!!!!!!
At some point in development of the young Soviet republic, it became obvious that the country can no longer satisfy population's demand for meat. Bad harvest led to decrease of livestock population, food distribution was uneven among the cities and the regions. Soviet government understood the importance of protein in people's diet and decided to introduce fish as a good source of protein.
To make fish popular, the so called "Fish Day" was invented. From the 12th of September 1932 all canteens in the country served only fish on Thursdays.
https://understandrussia.com/fish/
& IN RUSSIA.... NEW YEARS IS THE DAY FOR THE FEAST......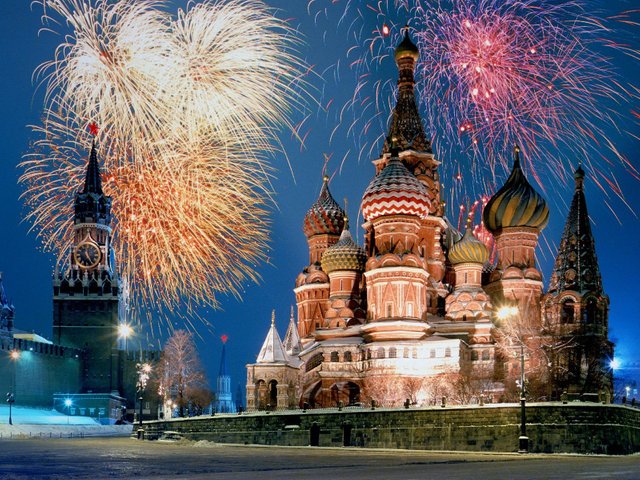 Every year, Russians celebrate the New Year with unprecedented scale, spending days, weeks, even months preparing for it. After the holiday, the entire country takes a break. Tables groan with traditional dishes that may seem odd to the untrained eye.
https://www.rbth.com/14_dishes_on_the_table_in_russia_at_new_year
& WHAT ABOUT CHRISTMAS?
While most of us are getting ready to return to work after the festive period, celebrations just begin for most of the Orthodox Christians.
Orthodox Christian communities around the globe prepare for their own Christmas, which they celebrate about a week after 25 December, 07 January.
So all the Christmas feasts and traditional fasting etc, hapen 7 days after the rest of us.
It would pay to have a few Orthodox friends, 2 week celebrations..... 2 christmas celebrations, two new year eve's .... WOW....
PARTY TIME!
http://www.independent.co.uk/life-style/orthodox-christmas-when-why-how-russia-celebrate-date-14-january-greek-greece-catholic-church-a7512666.html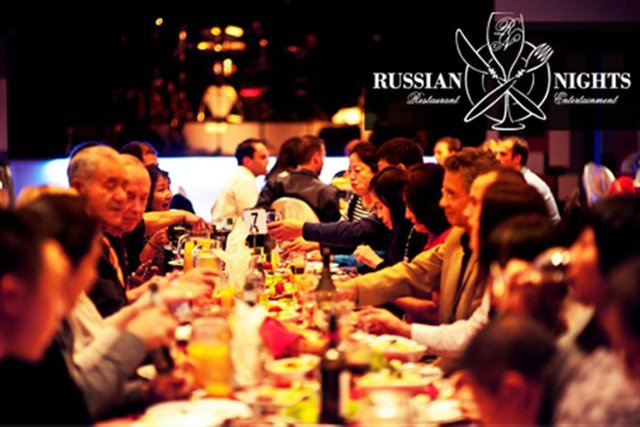 Why did I pick Russia as a topic?
The other day a nice person following me told me that Thursday is the traditional day for fish in Russia, so I looked into it!
Simple as that!
My mission statement is to share links about food that may inspire people to try new things in life, to excite their taste spuds!
Note: If you have posts about similar foods, please feel free to post links to your posts in the comments bellow.
THE MORE THE MERRIER.