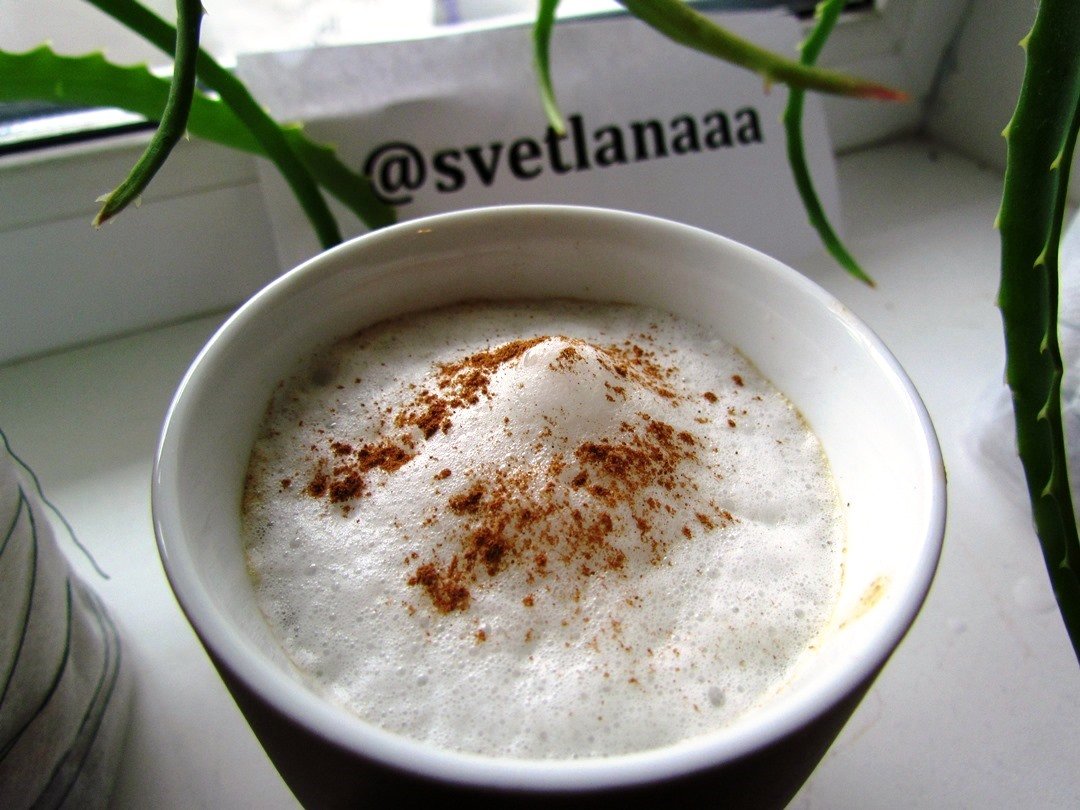 To 2 portions will be necessary:
На 2 порции понадобятся: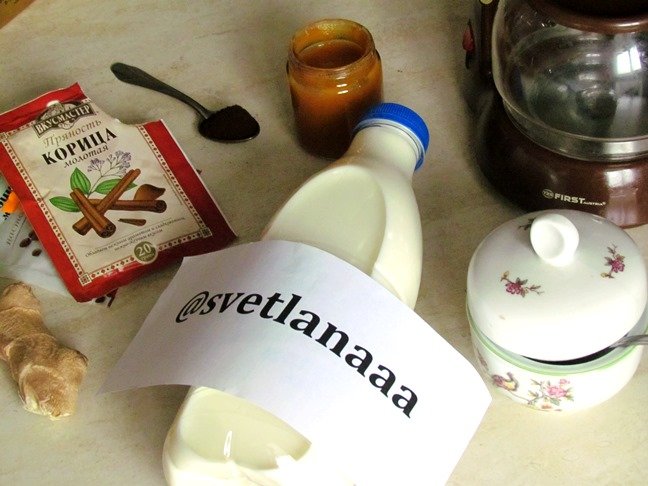 Firmly made coffee - 1 cup.
Sugar - 1 tea spoon.
Cinnamon - 1/4 tea spoons.
Ginger - on taste.
Milk - 1 cup.
Pumpkin mashed potatoes - 80 grams.
Vanilla - 1 pinch.
Крепко заваренный кофе - 1 чашка.
Сахар - 1 чайная ложка.
Корица - 1/4 чайной ложки.
Имбирь - по вкусу.
Молоко - 1 чашка.
Тыквенное пюре - 80 грамм.
Ваниль - 1 щепотка.
Cooking:
Способ приготовления:
We make a strong coffee.
Завариваем крепкий кофе.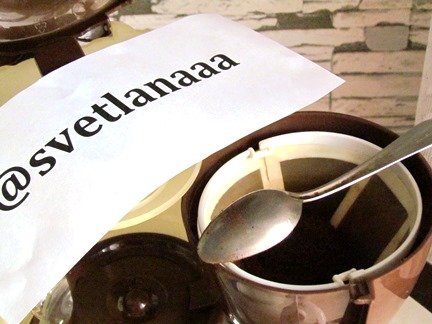 We fill ginger by small amount of boiling water.
Заливаем имбирь небольшим количеством кипятка.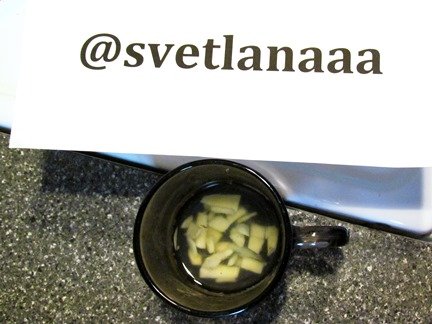 To pumpkin mashed potatoes we add spices and we put him to fire.
В тыквенное пюре добавляем специи и ставим его на огонь.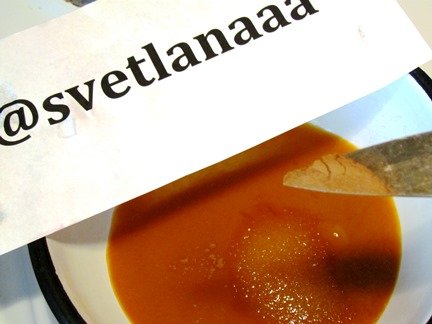 We put milk to fire and we shake up him up to foam.
Так же ставим на огонь молоко и взбиваем его до пены.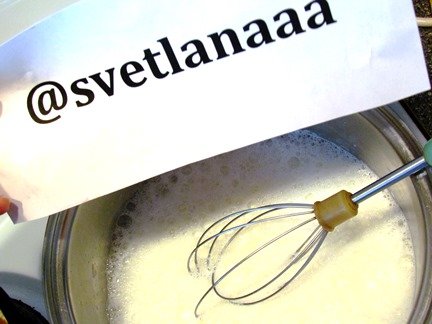 We add pair spoons milk in pumpkin mashed potatoes.
Добавляем пару ложек молока в тыквенное пюре.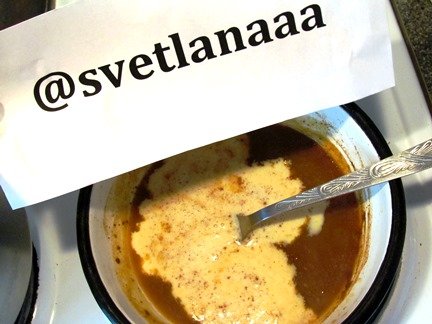 We mix all components.
Теперь смешиваем все компоненты.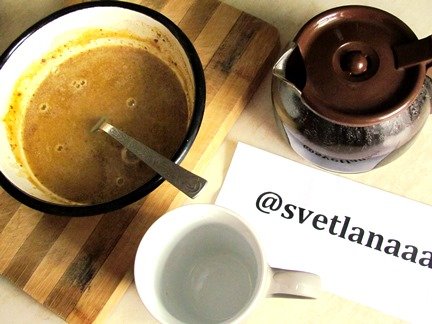 At first up to third of the cup - coffee, then up to half - mix of the mashed potatoes and spices, following goes - milk foam.
Сначала до трети чашки - кофе, потом до половины - смесь пюре и пряностей, следующим идет - молоко и пена.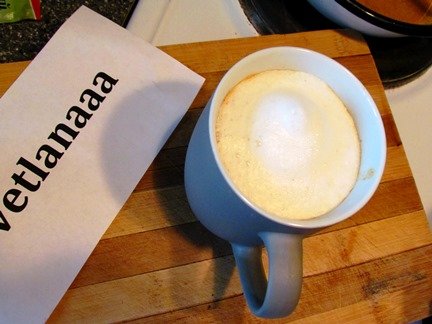 We adorn by the cinnamon and we serving to the table.
Украшаем корицей и подаем к столу.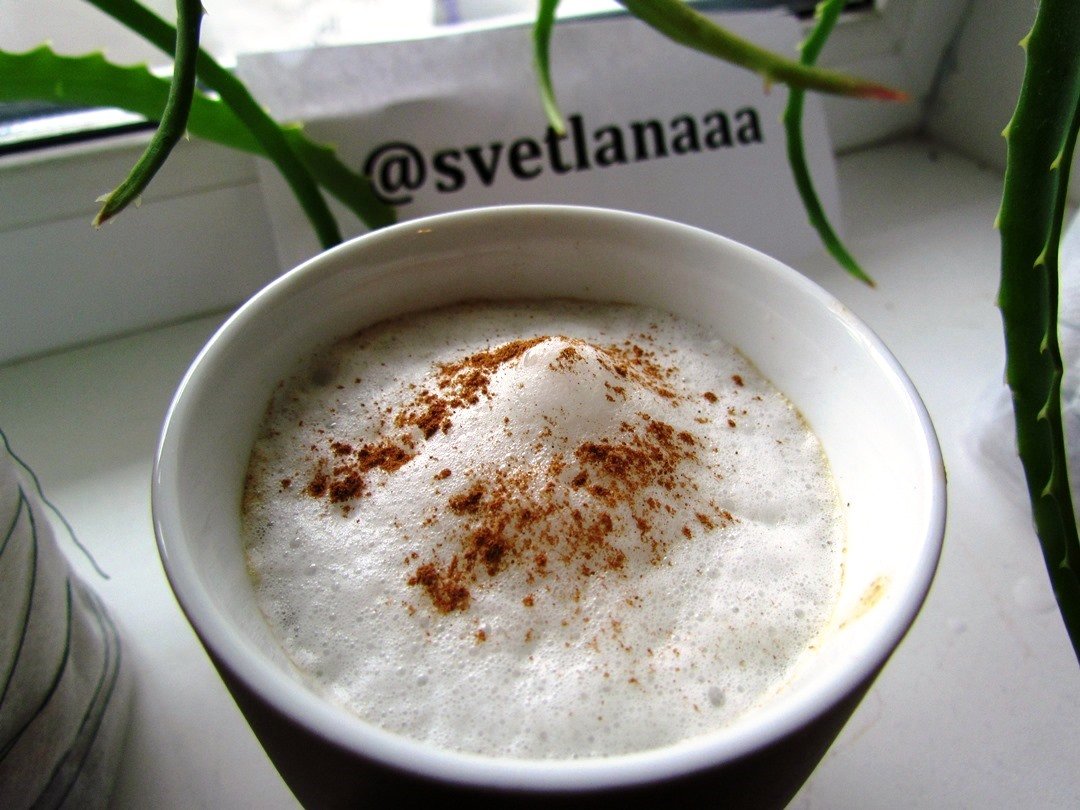 Enjoy your meal!
Приятного аппетита!